With the rising cost of furthering your education, it's often a difficult decision to head back to school for a degree, But, when weighing out the benefits and looking at how a graduate degree can boost your future career, going back to school makes the most sense. 
No matter what you decide to major in or where your career path takes you, education will be key. Whether you decide to attend a 4-year college or utilize a fast track MBA program, there are unlimited options to prepare you for the future ahead. If you are busy or want to quickly make it to a professional position in your field of study, a fast-track program may be the best option available to fit your needs and help you reach your goals with ease. 
To gain a competitive advantage, earn promotions or increased salaries, learn new skills, build connections, and commit to your career field, getting your degree is essential. Even if it takes time and money to get your education, it will prove to be worthwhile to build a successful future for yourself. 
Gain a Competitive Advantage
With more and more people earning Bachelor's degrees every day, having an advanced degree can help you stand out from the competition. To keep your options open and opportunities available to you, having a graduate degree will be essential to your career path. 
With the current job market and its competitive nature, it is beneficial to have a competitive edge, no matter what field you're going into. With higher education, experience, and connections you can give yourself an advantage over others. You will be able to boost your career, showing future employers why you are the most valuable candidate in comparison to other applicants. 
Earn Promotions 
While getting a graduate degree will help you climb the career ladder with ease, it will also open doors to new opportunities throughout your career. Even after you've landed a job, you will be able to utilize your competitive edge to receive promotions and move up in your company over time. 
Don't be stagnant in one position, if you want to make it further in your field then you have to put the work in. While it may take time, with an advanced degree and the drive to succeed, it will be easier than ever to earn promotions and see your career take off. '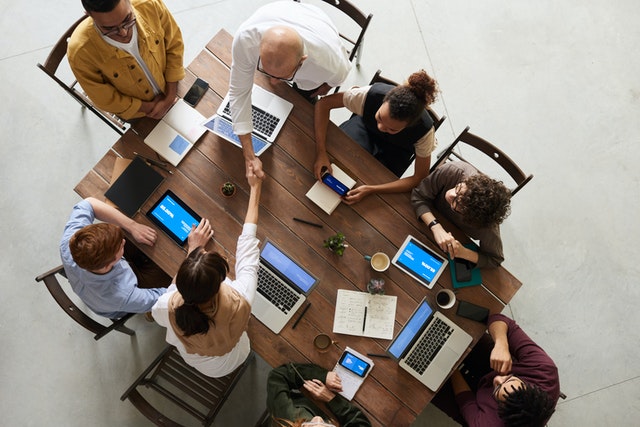 Gain an Increased Salary 
If you want to make more money, a graduate degree will be essential to your career plan. By earning an advanced degree, you will have everything in place to be able to gain an increased salary over time, especially after you've been with a company for a while
Do some research about your career field and see the difference a graduate degree can make. If it is your goal to earn an increased salary and move up in your career, it may be valuable to head back to school and get your graduate degree. This will not only help you now but in the future as you gain leverage in your field and with your company. 
Learn Advanced Professional Skills 
With a graduate degree, you will have the chance to learn new, advanced professional skills that will help you continue to thrive in your field of study. As you learn and grow in your area of expertise, there will be opportunities to advance in your career with a promotion or an increased salary.
You will gain skills in problem-solving, communication, and leadership – giving you all the tools you need to successfully move up in your company. Boost your productivity and efficiency on the job, utilizing the most valuable skills you've learned during your career. 
Expand Your Network 
If you want to increase your chances of landing an interview or getting your dream job, networking will play a key role in your success. When attending graduate school, you will be able to build connections and develop relationships with peers and other professionals that are in your field. You can also utilize online tools like Linkedin or Facebook to keep in touch with your network, just in case new opportunities arise. 
In the future, your network may play an important role in helping you find new job openings or a position that you may not have considered otherwise. 
Show Your Commitment to Your Field 
While you may love the career field you're in, getting a graduate degree will show your commitment to your future. By furthering your education, you will gain the knowledge and expertise you need to achieve your goals and obtain your dream job. 
As you learn more about your career field, your commitment to your studies will be evident. You will be able to learn continuously, expand your skills, and gain a better understanding of your field which can help boost your career as a result. 
If you love what you do, furthering your education might be what it takes to boost your career and prepare for what's ahead. 
Getting a Graduate Degree to Boost Your Career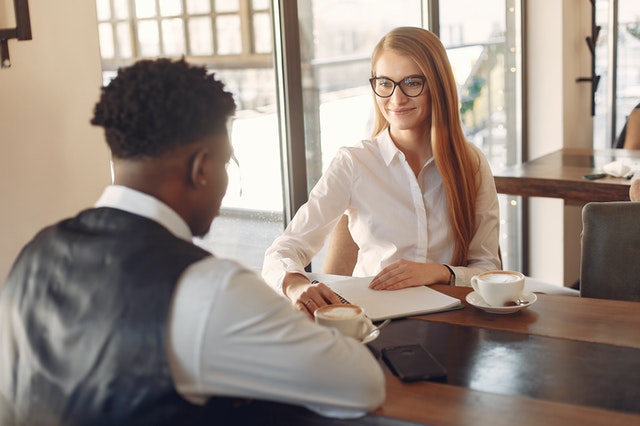 Whether you are making the decision to head back to school or you're about to get your degree, it is important to understand how furthering your education can help you boost your career. 
While it may be a tough choice to make at first, getting a graduate degree is your best option if you want to advance professionally and move up in your career over time. Not only will you get a better understanding of the field you're in, but you'll gain new skills that will help you market yourself in your future career. 
You'll be able to gain a competitive edge, giving you an advantage over other candidates applying for the same position, along with the chance to earn promotions, increase your salary, learn new skills, and expand your professional network – all by getting your graduate degree. 
Not only will you be able to further your education, but you will see new opportunities to move up in your career and advance to a higher position. This will make going back to school or attending a fast track program worth it, to successfully build your future and thrive in your career.