As part of your job search, you have probably visited plenty of job sites looking for a role that combines your academic study and ideal company. Being part of the lucky few to be called for an interview is exciting and a fantastic opportunity for your career. Your goal now should be to prepare well and come out successful.
They called you for the interview; what to do now?
Confirm your attendance
Start looking for information that will help you with confidence, self-control issues and even breathing exercises
Think about what techniques you can use to ensure you communicate effectively – you can watch body language and NLP (Neuro-Linguistic Programming) videos
Make a list of possible questions they will ask you in the interview
Practice the answers you would give for these questions
Make a list of skills required for the role and practice the best way to explain them to the employer using examples and evidence where possible
Prepare the outfit you will wear that day, to avoid troubles at the last minute
What to do on the day of your interview
Punctuality. Try to arrive 5 minutes before the time set for the interview. Remember that it will be the first thing that the interviewer will evaluate. If a delay occurs, be sure to notify the employer as soon as you can.
Personal presentation. You only get one chance to make a good first impression on your potential employer. Ensure that you:
Look clean and tidy from head to toe
Attend the interview with your hair well groomed
Avoid excessive accessories
Avoid excess makeup, aftershave and perfume
The first 20 seconds are crucial. The employer, in that short space of time, may have already made a decision about you, so please:
Introduce yourself in a friendly and confident way with a solid handshake
Make eye contact with your interviewer
Follow their lead
If you do not understand a question, kindly ask your interviewer to repeat it or clarify in what respect they are asking the question
Avoid slang and taboo language
Use a friendly and clear tone of voice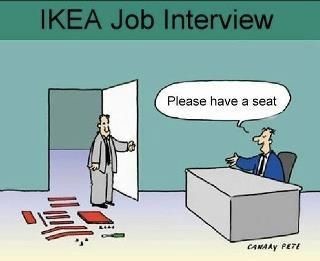 Take care of your body language. You should know that when you communicate with someone, your body says a lot. You should aim to coordinate what you verbally express with your body language:
Sit up straight and don't slouch
Avoid crossing your arms
Naturally use open hands turned upward as this denotes honesty
Place your feet in a firm and safe way, avoid crossing and fidgeting
Bringing it all together
You should dedicate plenty of time to preparing for your job interview. (If you study and feel overwhelmed by the academic assignments contract buy narrative essay service, to save time).
Any job interview you attend is important and you should prepare for it accordingly. The key to success is ensuring you know the details and requirements of the job, how to demonstrate that you possess them and ultimately to communicate well and build a rapport with your interviewer.