Thanks to new data released by CV-Library, we can now reveal the top 10 industries of 2017!
If you're looking for a new role or a career change, these top 10 industries have seen the biggest growth in opportunities over the last year.
1. Design
Jobs in the design sector were up a massive 43% in 2016. According to CV-Library, the most desired job titles across the country are graphic designer, designer, photographer, interior designer, and product designer.
If you're looking to start or change your career in 2017, the design industry is certainly booming right now. However, there's plenty of competition so make sure that your CV is ready to compete. Take a look at our top job application tips for help getting started.
2. Leisure and Tourism
Leisure and tourism is a top sector for jobs in 2017, having seen a significant 33% increase in roles last year. However, it's not just roles that are on the rise, applications in this industry also rose by 31%!
Browse leisure and tourism jobs here.
3. Catering
We're experiencing a big skills gap when it comes to Chefs, so it's no surprise that we are seeing an increasing demand for these types of workers. Jobs in the catering industry are up 33% and applications are on the rise too. If this is an industry that you're interested in, now is a great time to take the plunge.
4. Legal
Great news for anyone looking for a legal job this year, opportunities are up 32%! While some fear that this sector will be hit by Brexit, for now, the industry is still thriving in the UK.
5. Agriculture
If you think agriculture could be the sector for you, you'll be pleased to know that jobs were up 32% in 2016! However, while there are plenty of opportunities out there, competition is tough too with 19 candidates competing for each role on average.
The good news is that salaries in this sector are also rising, so if you can fend off the competition you will be well rewarded.
6. Automotive
Automotive opportunities are up 32%! This expanding sector is also seeing a rise in applications so if you're keen to break into it, you will have to really impress potential employers.
7. Social care
Quality social care workers are in high demand and this can be an extremely rewarding career choice. The number of opportunities advertised rose by 27% last year, so you shouldn't have any trouble finding the right role for you.
8. Manufacturing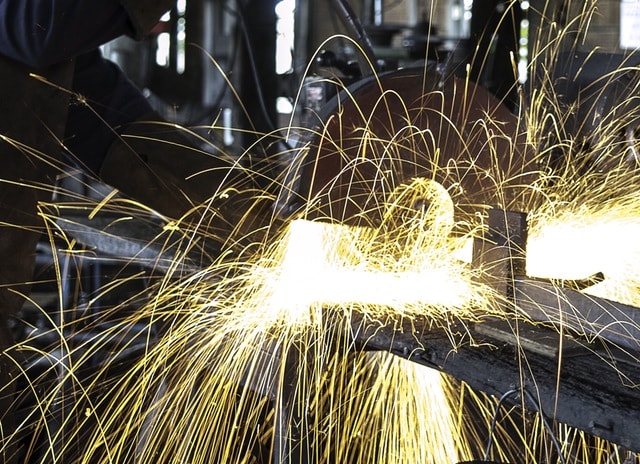 Manufacturing roles are on the rise so if you're looking for a new opportunity in this area you're in luck. Vacancies were up by 26% last year and are expected to continue rising in 2017. Applications are also on the rise though, so if you want to land a fantastic role you'll need to put in plenty of effort.
Browse manufacturing jobs here.
9. Marketing
The most desired job titles in marketing last year were: marketing assistant, marketing manager, marketing executive, account manager, and copywriter. The good news is that opportunities in this sector are up by 25%.
10. Education
Looking for a new role in education? You'll be pleased to hear that jobs in this sector were up by 25% in 2016. This is an extremely rewarding sector to work in and try not to be deterred by negative headlines.
So there you have it, the top 10 industries of 2017!
Looking for a new role this year?
If you're looking for a new role in 2017 we recommend submitting your CV to CV-Library. Once you have uploaded your CV, employers and recruiters will be able to contact you about any relevant opportunities in your industry! Upload your CV now by clicking here.