Attention, sales fanatics! We've compiled a list of top sales influencers that are definitely worth giving a follow.
Sell, sell, sell! These top sales influencers know all about it.
These days, it seems like everyone is trying to sell you something. Is it any wonder that the sales profession is booming? Being a salesperson can be extremely lucrative for some. Successful sellers know all the tricks and techniques to seal the deal. While bad sales people rely on rehearsed pitches or underhand tactics with very little to show for it.
Below you will find a selection of top sales influencers in the UK that regularly share their wisdom on Twitter. You might be experienced in the sales industry and want to be at the top of your game. You may be new to the job and looking for some pointers. No matter how far you are in your sales career, there's always mileage in learning as much as you can. So, there's no time to rest on your laurels!
Maybe it's time to hit the 'Follow' button for these sales gurus:
1. Sean McPheat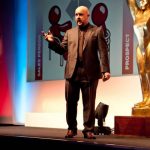 @SeanMcPheat
mtdtraining.co.uk
First of all, we have Sean McPheat, the Managing Director of MTD Training. The Midlands based company has collectively trained no less than 100,000 staff and has been up and running since 2001. They offer sales training and management development, so it's safe to say that Sean knows a thing or two about selling! He often shares his secrets on Twitter, go and take a look!
Use These 6 Opening Statements To Make Your Sales Interactions More Effectivehttps://t.co/N49IPBOVNs https://t.co/TOOIwXWegM

— Sean McPheat (@SeanMcPheat) 22 September 2016
2. Phil Jones
Next up, we have Phil Jones who professes to be #teachingtheworldtosell. With such a bold claim, he'd have to have to some rather serious credentials – and he does! So much so that he's won awards for his work. He keeps himself busy; Phil is a professional speaker, sales trainer AND an author. Yet he still has time to tweet and retweet some really useful sales advice.
Making Your Own Luck – Recorded Live in 2010 https://t.co/6rDQOcopMr #business #success

— Phil Jones (@philmjonesuk) 20 September 2016
3. Mark J Stonham
@markjstonham
http://www.wurlwind.co.uk/ 
Mark takes a more social approach to sales and focuses on teaching businesses how to increase sales using LinkedIn. He believes in the importance of social selling and personal branding when it comes to sales. His training, via company Wurlwind, has had some great testimonials from sales professionals. His tweets are full of advice, information and inspirational quotes, all targeted at the avid salesperson.
Advice to Agencies via #BBMN – Take the opportunity to educate your clients – add value and improve the relationship.

— Mark J Stonham (@markjstonham) 13 September 2016
4. Steve Clarke
@uksalesmentor
eurekasales.co.uk
Now we move on to Steve Clarke who, despite leaving school at the age of 16, found his calling in sales. Incredibly, by the time he was 20, Steve had been invited to become the director of his first company! From then onward, he lived by his mantra: "It's your attitude that determines your altitude". Having been able to retire at the young age of 45, Steve now dedicates his time to EurekaSelling, teaching others how to reach their sales potential.
RT @BadgerDesignLtd: Truly inspiring talk by Steve '@uksalesmentor' Clarke, off to make changes now! @bpma #bpmaedday / Thanks now action.

— Steve Clarke (@uksalesmentor) 13 September 2016
5. Bob Apollo
@bobapollo
inflexion-point.com/blog
Bob Apollo is the founder of Inflexicon-Point, a company that encourages B2B sales professionals to 'sell smarter'. His insight comes from a career's worth of experience within leading technology companies. Bob swears by his methodologies to propel any B2B business to sales success. If you follow his Twitter account, you'll be given sneak peaks into his techniques and methods.
Complex #b2bsales: here's how to tilt the Revenue Curve in your favour https://t.co/MLtBUAmVpl pic.twitter.com/8h9m3QEfev

— Bob Apollo (@bobapollo) 22 September 2016
6. Peter Gold
Peter Gold isn't your average tech guy. His focus lies within HR technology and its evolution to suit advances in the tech world. He's also a sales growth expert and 'B2B story teller'. His tweets are usually centred around selling, marketing and tech. So, the perfect influencer for the tech-focused salesperson or marketeer!
"When HR met Sales" https://t.co/c8i16XE3Zd by @petergold99 on @LinkedIn

— Peter Gold (@petergold99) 26 September 2016
7. Richard Young
@Richard_Y
https://www.linkedin.com/in/crmuk
Our next influencer is Richard Young who works for the renowned software company, Bullhorn. He posts on a variety of topics including social, marketing and tech, however he has some valuable advice to offer on sales, too!
How to Never Again Eat Humble Pie for a Client https://t.co/poAeJ4eEsa #Sales #CRM #LAMP #KeyAccount

— Richard Young (@Richard_Y) 25 September 2016
8. Gavin Ingham
@gaviningham
gaviningham.com/blog/
If you want to follow a self-professed 'sales top gun', then Gavin Ingham is your man. He's a public speaker who provides motivational business tips that anyone can benefit from. That being said, sales fanatics in particular will appreciate his expertise. His experience within the field and natural flair for selling have afforded him some great insights, so much so that he's written successful books on the subject!
Sales is changing. If you want to keep getting better and better results you need to keep up. You also need to be… https://t.co/j67KreoBjo

— Gavin Ingham (@gaviningham) 18 September 2016
9. Gary Gorman 
Gary Gorman is a sales mentor who helps businesses 'break out of the LOW SALES/NO SALES cycle'. His book 'The 30 Day Sales Challenge' has earned itself a 5* review on Amazon and aims to encourage individuals to love selling. So, if you're looking for some nuggets of wisdom from someone who is passionate about selling, look no further!
Reading @noredbraces How actively do you look for referrals for your contacts and clients? https://t.co/ELeIT5aRWH

— Gary Gorman (@GaryGorman) 18 August 2016
These are just some of the top sales influencers we can learn from that are based right here in the UK. Is there anyone we missed? Let us know in the comments section below!