Entrepreneurs are the new celebrities for some, and it's for a good reason. After all, they've made it. So, there's always plenty of lessons to learn from their experience.
Even if you don't plan to venture into the life of an entrepreneur yourself, seeing what insights successful entrepreneurs have to offer is always a good idea. That's because they are often applicable to day-to-day life, not only running a business. 
Without further ado, let's jump right into this list of five entrepreneurs to learn from, as picked by EssayWritingService and presented in no particular order. What wisdom do they have to share with you?
1. Bill Gates: Formal Education Isn't the Best Way to Learn
Most people know this story: Bill Gates never graduated from Harvard. The great mind behind Microsoft quit the establishment after two years of studies.
Yes, he did attend a prestigious private prep school (and scored a whopping 1590 out of 1600 on his SATs). But the knowledge that led to his venture's success wasn't provided by educational institutions.
Gates and his future business partners spent hours upon hours in front of computers at Computer Center Corporation (CCC). CCC even had to ban them for a summer after it turned out they got themselves more computer time by exploiting a liability in the code.
What's more, programming wasn't the only skill Gates pursued on his own. Entrepreneurship wasn't something he was taught, either. He learned it himself by trial and error, with the first venture founded when he was still at school.
2. Elon Musk: Perseverance is Key
Elon Musk might've become a household name only several years ago, but his entrepreneurial history exceeds 25 years of experience. One of his most famous ventures, SpaceX, was founded back in 2002.
Over the years, the space exploration company has gone through plenty of failures. Yet, they led to plenty of successes, too. For example, Falcon 1 launch failed three times before the fourth successful attempt took place in 2008.
Tesla wasn't an overnight success either. Musk joined the company in 2008 as the CEO (and was later promoted to co-founder). Still, it took more than a decade for the company's Model 3 electric car to become a global best-seller.
Elon Musk's philosophy on making mistakes is simple yet hard to grasp for some. Don't give up, he says – even if the odds don't seem to be that great at the moment. In his eyes, perseverance is what gets you closer and closer to your goals until you finally achieve them.
3. Richard Branson: Appreciate People Working With You
The driving force behind the Virgin group often emphasizes: people who work with you are the backbone of any business. Unfortunately, it's too easy to become too demanding and forget to appreciate the work being done. But if you do, your employees won't give you their 100%.
Appreciation isn't just about saying "Thank you" now and then. It's about nurturing your emotional intelligence skills and applying them to the two-way street that communication is.
Branson also advises prioritizing listening over talking. Keep your ears open and trust people who have the expertise and/or experience. For instance, hear what the customer service employees have to say. They are likely to know a lot more about how to improve certain processes than a manager ever could.
4. Jeff Bezos: Customer Service is Everything
Jeff Bezos became the richest person on this planet thanks to his creation, Amazon. How did he manage to turn an online bookstore into a giant tech company and a #1 shopping choice for millions of people?
Focus on customer service is the answer. Amazon regularly scores the highest in customer satisfaction rankings. Forget about competitors; instead, concentrate on customers as if they are guests at your party.
One of the most well-known Bezos' insights on how to achieve this is, "Every worker has to be able to work at a call center". Otherwise, they won't be able to understand their customers: what they want, what they struggle with, what they need.
5. Dan Price: Invest in Your Team's Happiness
Dan Price, the CEO of Gravity Payments, has made the news thanks to his decision to raise all of his employees' salaries to a minimum of $70,000. How did he manage to find the funds to implement this change? He cut his own income by 90%.
What prompted all of this? Dan Price himself says he was inspired by a study on the level of annual income associated with maximum happiness. In other words, he decided to act on the good old "A happy employee is a productive employee" insight.
The shift to a new salary system – and corporate culture that came with it – lasted two years. But the payoff was worth it, as proven during the full-on crisis of 2020. To avoid layoffs, Gravity Payments employees volunteered to cut their salaries for three months. As a result, not a single worker lost their job.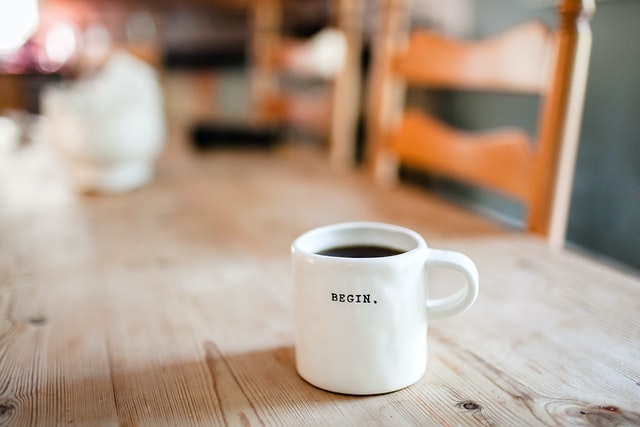 Wait, There's More: 5 Worthy Mentions
Inspired by these invaluable insights by these 5 entrepreneurs? Fortunately, they aren't the only ones whose life experience can teach you a lot. Consider reading up on these 5 personalities' pearls of wisdom, too:
1. Warren Buffett
Although he's ranked as the seventh richest person on the planet, the investor is known for his frugal lifestyle. He's also preaching finding a balance in life and focusing on personal happiness rather than making money.
2. Neil Patel
He's a digital marketing specialist with tons of accolades. Patel has a blog that's a well of knowledge for anyone interested in the field. So, make sure to make a stop there if that's your cup of tea.
3. Oprah Winfrey
She went from a life of poverty and struggles to become the first Black female billionaire in the US. If anything, her story is a testament to this: the past doesn't define your potential or future.
4. Mandela Schumacher-Hodge Dixon
Her name isn't a household one yet, but it deserves the spotlight. She created her social enterprise, Founder Gym, to help aspiring minority entrepreneurs get on their path to success.
5. Jack Ma
He's the co-founder of the Alibaba group, and he's proven that persistence is key to success. He was rejected from Harvard 10 times and was close to bankruptcy in the 1990s. Yet, he persevered.