The world has been getting so fast that it often becomes impossible to fulfil career, family, and other obligations at once. The right work-life balance has never been achieved by the overwhelming majority of economically active people, especially since remote work became our new reality.
Yet, having some time to travel, spend with your family and friends, or simply have a proper rest is essential for the health of your body and mind. 
Thus, the problem of extreme overload at work and pretty much damaged work-life balance is getting even more serious these days. People fail to evaluate their capabilities, thus dooming themselves to work late hours.
You need to have an interesting life apart from work. To arrange that, check out the tips below.
Plan Your Day and Week
Great planning helps you evaluate your capabilities and allocate the time properly. In other words, planning helps you see what volumes you can actually manage to stay within reasonable timeframes.
Unfortunately, people often feel deceived by the idea that some tasks are easier than others. They tend to get assigned to lots of them failing to admit that their completion still requires some time. In the end, they end up working extra hours and ruining their work-life balance.
Ask for Help
If you see that there is no way you can complete the assigned tasks by the due time, do not hesitate to ask for help. Be it your colleague, a friend, or someone from your family – lots of people will gladly help you as much as they can.
The same applies to working students. They need to focus on both studies and work and often fail to avoid overload. Fortunately, there is the EssayHub essay writing service which is truly an essay helper for people who constantly lack time.
Set Limits
Since work and studies went online for the majority of the world's population, many people find it really hard to set limits for the amount of work they can handle. They don't spend time commuting to and from work but often end up working these extra hours.
To avoid it, you should set limits to the amount of work you can undertake and to the time that you need to spend doing it. As soon as you get a proper understanding of how much time each assignment really takes, you'll feel less inclined to load yourself with extra tasks.
Learn to Say No
Many people who have found themselves buried under tons of extra tasks simply can't say NO. They agree to new assignments and tasks. Although they realize that they don't have time to complete all of them, they still take up additional work. 
We don't have to accept every offer that pops up. Also, we don't make other people offended if we refuse to work on something. Most of them understand that you can be busy. So, learn to say no when you have to and do it with clear consciousness.
Use Technology
Technologies have been advancing rapidly, thus helping lots of people get ahead of their workload. You must learn to use their help, too. First of all, think about the tools that can help you get rid of manual processes and automate your work a bit. 
High chances are that such tools are already offered. All you need to do is to look for them online and find the one that works the best. 
For example, people working on a project basis would find Trello or Jira very helpful. Writers enjoy Grammarly and other similar tools. Google has it all for virtual workplaces. In other words, you can get help without even asking out loud for it. Technologies have got you covered.
Meditate
Do not work all day long. Make breaks and utilize this time to refresh your energy. Download some meditation records or listen to relaxing music. Arrange a place where you can sit comfortably or even get a nap.
No one benefits from you working non-stop being tired and exhausted. On the contrary, you should take care of your inner energy resources and refresh them when needed.
Avoid Distractions
The best thing you can do to avoid overload is to avoid distractions. Such things as smartphones, tablets, and other devices consume your work time like crazy. You only check one message but end up wasting 30 minutes of your time.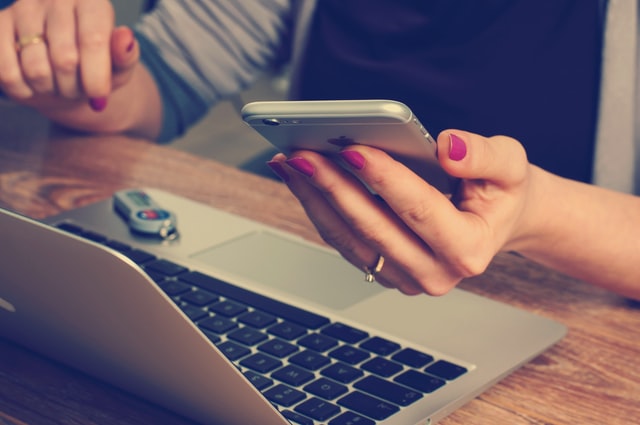 To help yourself avoid busy schedules, make sure you keep being focused on your tasks instead of Facebook or Instagram. It saves lots of time and nerves, especially when the due dates are close.
Final Words
No matter how much you enjoy doing your work, make sure you have enough time to rest. No one will take care of your personal boundaries if you don't. Plan your time, assess how much of it you need to recover, and don't let overwork become constant in your life.