The modern world offers us a lot of opportunities in terms of travel. Things that we thought were unreachable are now within our reach. We just need to know how to do it. There's always a possibility to go travelling while on vacation.
Knowing how to become a digital nomad can give you the chance to travel all the time. No more vacation days. Imagine finishing work and going out to rent a Mercedes G class in Dubai. Just drive around and experience the beauty of the UAE. Don't be afraid that rental services cost a fortune – rental car providers offer the highest quality services for pretty reasonable prices.
Being a Digital Nomad
If you're wondering how to be a digital nomad, it's not as hard as it may appear. The first thing you need to know is what a digital nomad is. Being a digital nomad means working with technology and living like a nomad.
Working using telecommunications technology usually means you can work from anywhere. So, essentially, when you work remotely, you can be a digital nomad. However, there are preferable work skills you can acquire.
Digital Nomad Work Skills
There's a multitude of jobs you can do remotely. There are also gigs you can do online, but these don't pay very well. The fact is, even though there are tons of remote jobs, you should acquire digital nomad jobs that pay.
Or, you can think of well-paying remote customer support job offers. Nevertheless, if you have programming skills, there's no need to acquire other ones. You can also think of becoming an SEO specialist, a developer, etc.
Things to Consider as a Digital Nomad
Apart from remote jobs, you need to consider the logistics of how to be a nomad. This means that you need to have the correct equipment and the right solution for the money. Also, you need to think about your belongings, schedule, and insurance.
1.   The Correct Equipment
Regardless of the job you're going to do, you need to have good equipment. This means that you'll need a laptop with great specs and a portable hotspot. Consider getting one of those that support SIM cards.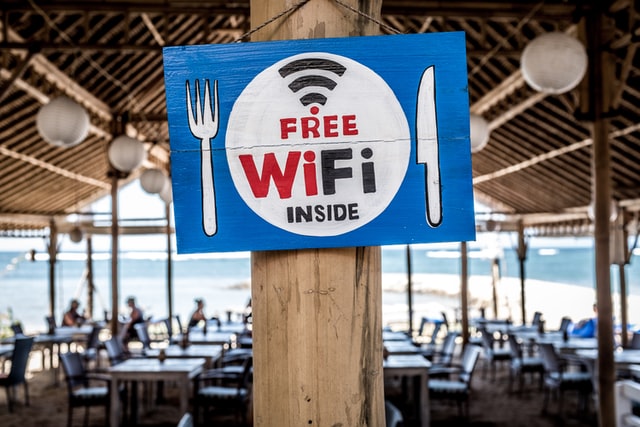 This way, you can always get a SIM with enough data for your needs in any country. You should also have a backup laptop. If something goes wrong, you need to be able to continue working with your backup.
2.   The Right Monetary Option
A key aspect of how to be a digital nomad is choosing the right option for your money. You can continue getting your salary in your local bank account if you have the right card. With the right debit or credit card, type ATM withdrawals can be free.
If you're a freelancer, you can always opt for an online monetary service like Payoneer that offers a debit card. A good piece of advice is to stick to paying with the card. This saves you money, but it can be tricky in some countries.
3.   Other Belongings
Usually, people wondering how to be a nomad think about their stuff at home. There's no reason to always bring everything you have with you. Also, it's quite a hassle, and the best thing to do is leave your stuff with your family.
Another thing you can do is get a storage unit for your stuff. Just put it all there in your country, and it will be safe until you return. Apart from the equipment needed for digital nomad jobs, take necessary clothing and hygiene essentials.
4.   Flexible Schedule
Make sure you get a job with a flexible schedule. The only reason you need flexibility is the difference in time zones. Travelling to a country with a different time zone requires a job schedule in that time zone.
So, the best way to take care of this issue is to become a freelancer and pick your schedule. You can always negotiate a flexible schedule. The logic behind flexibility is as long as you do the job right, it doesn't matter when.
Interesting Statistics About Digital Nomads
There's been an increase in people with traditional jobs becoming digital nomads. The latest statistic is about 10.2 million. And, around 15.5 million people in total identify themselves as digital nomads according to a study done by MBO partners.
According to the same study, more than 44% of digital nomads earn an average of $75,000 or over that amount. Finally, data shows almost half of the surveyed traditional workers want to be digital nomads.