One of the most crucial elements in remaining one step ahead of your competitors is boosting workplace productivity. Finding the right approaches to do this, though, could be harder than you think. Companies try to find ways to not only enhance employee productivity but to do so by allowing people to work smarter rather than harder because there are only so many hours in a workday. Here are four methods to increase productivity at work if you're in charge of performance improvement and need some fresh inspiration.
We have carefully considered all strategies for boosting workplace productivity and today will be discussing some valuable insights on what strategies to follow for reaching that goal. Here are some methods to boost workplace productivity if you're in charge of performance improvement and need some fresh inspiration.
Strategies to follow for boosting workplace productivity
Simplify daily tasks
It's important to have a productivity strategy, but it doesn't need to be complicated. People can stay on task and are better prepared for success when they create a straightforward, targeted plan with clear actions and outcomes. Create smart goals with detailed, realistic tasks so that everyone is aware of what has to be done.
Avoid time-wasting activities
Some factors have the potential to distract our focus from our work. Successful managers are aware of this and prepare strategies to deal with the worst of them. Here are some frequent productivity killers to avoid:
Overuse of social media
On average, consumers use social networking sites for around 2.5 hours per day. Establish a policy that specifies when it's appropriate to use social media and when it's best to concentrate on work.
Not using the right productivity platforms
Both our greatest help and our biggest distraction can come from technology. Apps have the potential to greatly increase business efficiency when properly deployed. Among the most well-liked productivity apps are Slack, Incognito for Slack, Dropbox, etc.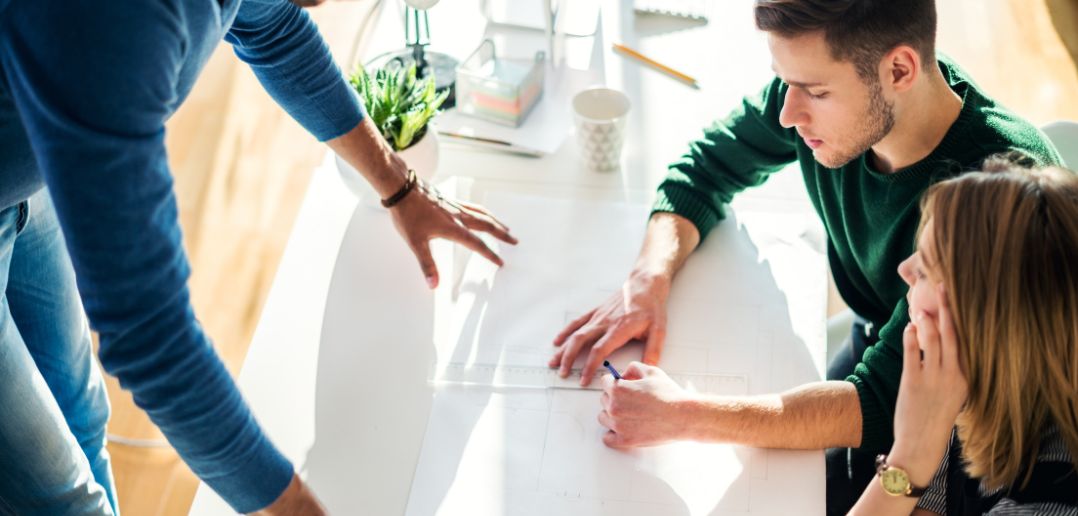 Sidestep multitasking
Although many claim to be excellent multitaskers, it's almost always preferable to focus on one activity at a time. According to numerous studies, multitasking can reduce an individual's productivity by as much as 40%. Make sure that everyone on the team is working about equally, at the very least. Give assignments to those who are most qualified or eager to complete them (versus always by role or title). Keep realistic small achievements and see the good results that will come.
Keep an eye on employees' wellness
The strategies stated here have been found to be some of the best, despite the fact that businesses constantly look for new and exciting ways to keep their workers motivated and productive. There is no doubt that productivity will be increased in ways you could never have imagined, whether it be by installing sliding glass doors or office room dividers, hiring an executive coach to teach management some new tricks, or designing a break room that will make everyone look forward to lunch, or hiding the chairs during a meeting.
The most important of them all is to keep an eye on employees' wellness. Encourage breaks and trips to keep your thinking sharp. In order to reduce commute weariness, provide remote work possibilities. There are several approaches to increasing corporate efficiency while maintaining effective communication with your remote workforce.
Personal meetings with employees
Some people find it challenging to speak candidly and freely with their supervisor and coworkers about their opinions. Set up relationships with team members to promote inclusion. Set up frequent in-person or online meetings to talk through workload, objectives, and challenges with the goal of enhancing performance and user experience.
Things to change within the office for boosting workplace productivity
Keep a clean minimalistic office
Think about utilizing workplace room dividers, modern barn doors, and sliding glass doors if you truly want to increase your productivity while upgrading the speed of your company. Install office room dividers that provide instant seclusion for your staff instead of keeping them in 80s-era cubicles that leave their workspace dark and lonely. Additionally, the room dividers will let in much more natural light each day, giving the office a much more positive appearance.
Alternatively, if you'd like, you can furnish your office with sliding glass doors or contemporary barn doors to create a chic and refined working environment. And keep in mind that research after research demonstrates that employees. Those who work in offices with modern designs perform better and are considerably more productive than those who are restricted to cubicles or other dull workplace environments. Contact the experts if the idea of increasing productivity while adding a touch of sophistication to your office appeals to you.
Come up with a great break room design
Everyone is aware that if employees spend all of their time working rather than having fun, their morale will be extremely poor and their productivity levels will be even worse. Create an awesome break room. This breakroom will be a good spot where people might find motivation and new ideas.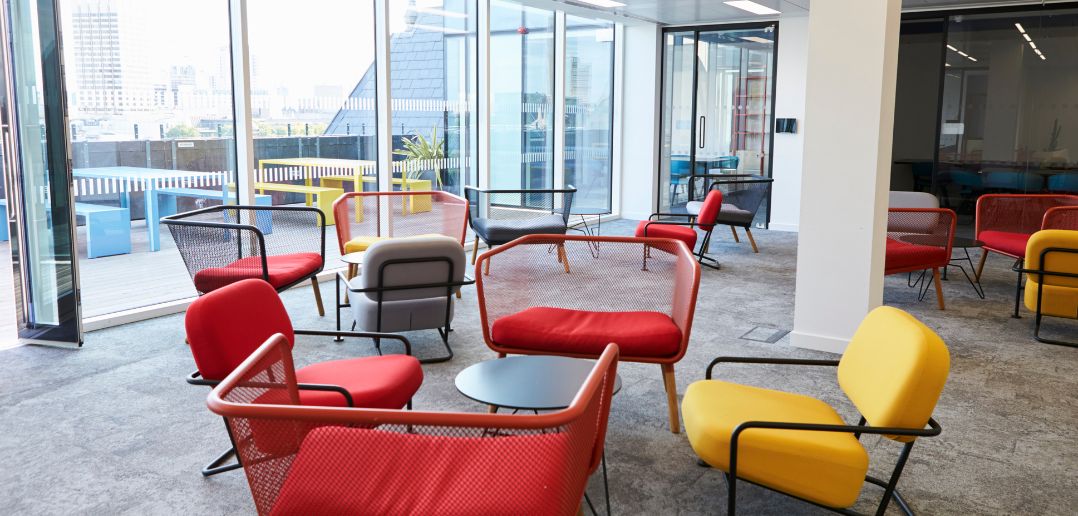 Give team members the opportunity to suggest ideas for office decoration
You will be shocked by the creativity levels your team will come up with. The office will be more eye-pleasing and this will be a win-win situation, meaning that they will feel more comfortable being a part of a cool environment they designed themselves.