The coronavirus pandemic has changed the world in 2020 and especially the way that we lead our lives. Many of us have been furloughed from our jobs, or worse, have been made redundant, and for those of us that still have jobs, we find ourselves working from home rather than commuting to traditional offices. It is not only our working lives that have been impacted, but also our social lives. No longer can we meet our friends at the mall or the pub, as we are experiencing lockdown at home, so the only way we can communicate is online or over the telephone. 
Our hobbies have also been influenced as no longer can we meet in groups, so many people have taken up online gaming or other activities that they can do in front of their computer screen. The upshot of all of this is that we are spending much more time in front of our computers and as such, we need a quality keyboard that will not ruin the enjoyment of our chosen activity. However, many people will not have the faintest idea where to start when it comes to buying a new keyboard, so in this article, we will take a look at all you need to know before buying a professional keyboard. Read on to find out more.
What will you use it for?
There are many different types of keyboards on the market, so it is essential to identify what you will use it for before making a rash judgment and spending your money on the wrong type. If you are using it for writing, you do not want big heavy keys that will slow you down, yet the keys need to be heavy-duty enough to take the workload that you will put through them. On the other hand, if you are a gamer, you will be looking to buy a dedicated gamer's keyboard with special keys that help you play your chosen games to the best of your ability. 
You also need to consider how many hours a day you will spend sitting at your computer because you may want to invest in ergonomic keyboards to protect your back and neck because there are a surprising number of injuries caused by a poorly designed keyboard. Make sure you bear these three key points in mind before choosing your first keyboard, and then you will have years of satisfied service. 
Is it compatible with your computer?
In a previous world, it was common for keyboards to be plugged directly into your desktop computer or tablet only a decade or so ago. Still, computers and tablets often come without any ports in the modern world. This means that you can no longer attach a keyboard using a USB cable. 
Instead, you will have to connect it using Bluetooth, and you will need to ensure that your computer has the requisite software. This may all seem like a hassle, but in reality, it will make your life much easier as the same keyboard can be used between multiple devices. Before you buy, ensure that your chosen keyboard is compatible with your computer, and you should then have years of quality service under your fingertips. 
Design
These days, keyboards come in many different designs, so it is vital that you test them out before you buy to find one that fits your needs. Maybe you spend most of your time in darkness playing computer games, so in this instance, it could be beneficial to choose a keyboard with backlit keys. If you spend a lot of your time on social media, you may look for a keyboard with shortcut keys that can be personalized so that you quickly flick between your chosen platforms at the press of a key, rather than continually logging in and out of different applications. 
Other people prefer a portable keyboard, and it is now entirely possible to find one that can be folded in half and placed in your handbag or a rucksack for ease of transport. Think about what design will fit your needs in advance and then test the keyboard out before you commit to buying, and you should end up with a product that you are entirely satisfied with. 
Does it have extra functions?
Many keyboards these days have extra functions that can help to make your life easier. For example, the latest trend is to do away with a mouse entirely and to use a trackpad on the keyboard itself instead. Some gaming keyboards may even come with a mini-joystick to control your favorite character without investing in additional hardware. Some keyboards allow you to control volume, brightness, or other aspects of the display directly, without having to go through your settings. Some of these extra functions will make your life easier, whereas others will be redundant, just make sure that you have done your homework before you buy.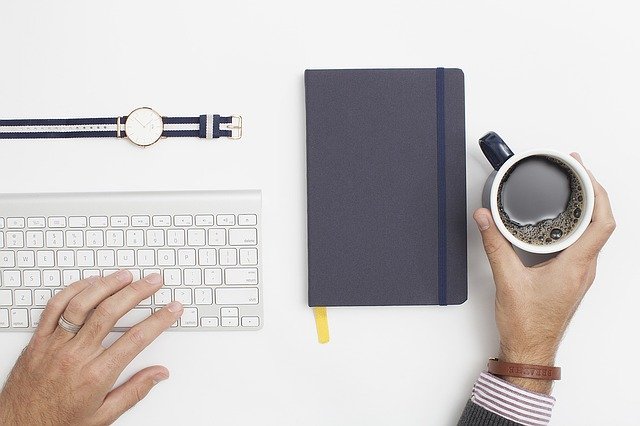 Price
As with most products in life, some can be extremely expensive, whereas others can be cheap and cheerful and quickly fall apart. Ultimately you get what you pay for, but that doesn't mean to say that you have to go for the most expensive keyboard on the market. Obviously, the more extra features it has, the more expensive it will be, so think about what you need and what is superfluous to your requirements and then buy accordingly. If you only have a small budget, you will still be able to find a keyboard that fits your needs, just make sure that it is designed well and has positive reviews, and then you will not go far wrong.
As we have discovered, there are several things that you need to know before buying a professional keyboard. Ensure you know what you will use it for, whether it has extra functions that you need for your particular activities, and check that it is compatible with your computer. You may need Bluetooth compatibility, depending on the model. Check the design fits your needs, and if you have a bad back or neck, you will be looking for the most ergonomic design possible. Finally, don't spend over the odds, and then you will be perfectly placed to buy the best keyboard for your needs.