Publishing a revenue-generating website, if done properly with appropriate steps, can benefit an individual in the long run. Since creating a website is quite simple nowadays due to higher technological devices and software, you have to develop the right method and choose the right platform and tools to get started. Moreover, there is a greater variety in website designs and structures with which you can create a successful and creative website according to your taste.
There are three ways to create a website. Either you can start from scratch, use a content management system, or use a website builder. You can choose according to your professional website development skills. If you have more knowledge about the field, you can get a variety of designs to choose from and use the method of starting from scratch. On the other hand, if you want to efficiently manage the process of website management, then the practice of using a content management system or a website builder is more suitable. To get started, here are some ways to publish and develop a functioning website.
1. Register Your Website
To establish a functional website, you need to register your site name first in the domain name registrar like Namecheap, Go, Daddy, A2, etc. Your chosen domain name should not match any other site's or company's name. Moreover, you will have to pay a fee yearly, or you can get long-term contracts based on the position and goals of your website.
2. Add Marketing Strategies
Small businesses are already dealing with several customer issues. This is the reason why they don't want to scatter all the marketing strategies, and companies are now turning to online website-building tools like click funnels that carry out all the marketing processes with a single device. Another reason is that it's safe to find out how to make the most of your click funnels free trial feature to get a risk-free experience with the service. As we know, a website is totally based on its marketing strategies to function properly, and most of the targeted audience is on the internet. You need to set the right marketing strategies from the start. Some basic marketing strategies should cover the following:
Enhance the site search visibility.

Enhance site security by using HTTP.

Add all the essential web pages like home page, index, contact page, etc.

Use social media to influence the audience.

Use SEO optimization and good rating content.

Use emails to market the website.
3. Select a Web Host
Another important step is to select an efficient computer system and internet servers to start your website publishing. Web hosts are usually leased from different service providers and are crucial for any working space. Since the internet plays an essential role in designing and publishing a site, it's necessary for every running business, website, and other occupation to equip a proper set-up.
4. Know the Basic Web Language and Tools
To start the designing process, you should learn how to use the basic web language and tools beforehand. If you are a professional website developer, it would be the best option to design and structure your website using HyperText Markup Language (HTML), Cascading Style Sheets (CSS), Scripting Languages, File Transfer Protocol (FTP), and Database Management system.
5. Follow the Step By Step Process
Once you learn all the basic languages and website designing tools, you should get started with the step-by-step procedures to design and structure your site. In the first step, focus on creating a web development environment by using Integrated Development Environment (IDE) to create an organized environment for the source files of a website.
The next step is to plan how to design the site's structure and navigation system. For this, most people use Adobe Photoshop to create rough designs for all the web pages and select the right ones later on. Thirdly, you need to carry out the coding process by using HTML and CSS. On the other hand, you can use Javascript, jQuerry, and other scripting languages to make your webpage more advanced and control user activity. Lastly, you should upload all the source files on the web servers where the data is stored.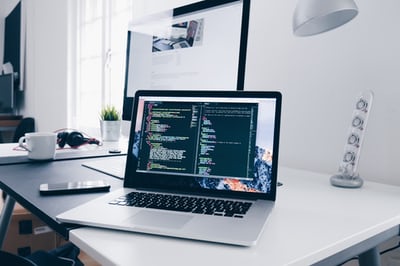 Creating a website that the audience would love should be your basic goal in order to achieve success from it. Following the right plan to establish your site is the crucial step to gain more audience. Once you have completed publishing your site, you should first test it before making it functional. This way, you can check the errors that can create a negative impact on the audience.