Cryptocurrencies have the potential to make you a fortune. If you have watched this year's cryptocurrency developments unfold, and you want to cash in, then you've come to the right place. This article will tell you how you can invest in cryptocurrency, and how you can stay on top of the game:
How to Invest
You have two options when it comes to investing in cryptocurrency: You can use a decentralized exchange or you can use a centralized exchange. The latter is the best option for beginners. Centralized exchanges will offer tutorials and guides on how to trade, and most will allow you to practice offline with virtual money.
You can store your funds in a cryptocurrency wallet or you can store them in your centralized account's wallet.
If you keep your cryptocurrency stored in a centralized account, you will be able to trade around the clock without having to make transfers to and from your wallet. It also allows you to immediately convert your crypto to fiat currency.
Choosing a Coin
When it comes to choosing a coin to invest in, you need to do your research. Coins fluctuate according to investor speculation. This makes them very volatile. They are not regulated or monitored by any financial body, so they can increase (or decrease) by up to 30% (or more) in a single day.
Staying on Top of the Game
Staying on top of the game is crucial to your success as a crypto trader. Here are a few ways that you can do that: 
Twitter
Twitter is a hotbed of discussion. If you're new to crypto investments, then Twitter is one of the first websites that you should browse. Users are mostly friendly and will share advice and tips with you. If you want to keep up-to-date with announcements and everything that's going on in the cryptoverse, then keep your Twitter notifications turned on.
News Websites
News websites are also a great place for you to frequent. The difficulty with many news websites is that the jargon used can be confusing. However, a lot of simplified websites have been created over the last year just for beginners. When you have chosen a news website, visit their website often to learn about the latest developments in the world of cryptocurrency. News websites will often also offer tips and tricks that can help you to make wiser investments.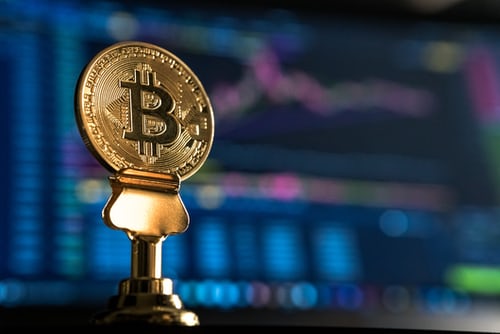 Analytics Tools
Analytics tools can be difficult to use at first but are very helpful. They allow you to explore on-chain data and metrics. These tools will also allow you to get more familiar with crypto markets and recognize different market conditions. They can be expensive, however.
Buying Altcoins
Because cryptocurrencies are not regulated, and because they are essentially just software, anybody can make their own cryptocurrency. The term altcoin refers to all coins aside from Bitcoin, which was the first crypto, and is the most valuable, and most popular.
Due to the unpredictable nature of crypto markets, a relatively worthless altcoin can skyrocket in value over the course of a single day.
It's best to invest in more established coins, to begin with, such as Ethereum, Bitcoin, and Ripple. Once you learn more about crypto trading, you can begin investing in obscure altcoins.
Track Your Portfolio
When you begin investing in cryptocurrencies, it can be easy to lose track of your investments. It might be helpful to use a portfolio application that will allow you to enter how much of each cryptocurrency you own and keep track of them. You will get a total sum on the front page of your portfolio application that will fluctuate according to the real-time value of your coins.
Security
In the early days of cryptocurrency trading, before it entered into the mainstream, many traders bought large amounts of Bitcoin and left them in wallets. A lot of these people forgot the passwords to their wallets, which resulted in them losing millions of dollars when the prices of Bitcoin began to rise. The internet is full of horror stories like this.
You should write down your wallet addresses, and if you can, keep your wallet on a USB stick. Be careful where you store your wallet addresses, account names, and passwords. Fraudsters scour the internet every single day trying to hack into people's wallets. Be guarded with your passwords and account details, and most importantly, make sure that you don't lose them!
Now you know everything that there's for you to know about crypto trading. Remember, when you are trading, do not exceed what is affordable for you. For many people, it becomes like an addiction. Trade responsibly and do not exceed your limits.