Between content ideation, filming, editing, and distribution, video marketing can feel a bit intimidating.As you dive into the world of video marketing, you may find it useful to also explore starting a business to capitalize on your new skills; if you're based in the Sunshine State, this guide on How to Start an LLC in Florida can provide you with valuable insights on setting up a strong foundation for your entrepreneurial endeavors.
But with the right strategy and tools, you can confidently join the video marketing bandwagon in 2021, whether you're an online entrepreneur or on the digital marketing team of a global enterprise.
It's not too late, either — unlike Snapchat messages, this is one marketing trend that won't disappear anytime soon.
In this article, you'll learn:
What is Video Marketing?
The Importance of Video Marketing in 2021
5-Step Guide to Creating a Successful Video Marketing Strategy for Your Business
What Type of Video Should You Use?
5 Tools You Need for Video Marketing
8 Video Marketing Tips to Use in 2021
Conclusion
What is Video Marketing?
Video marketing is when a business uses video content (rather than a static image, text, or audio) to increase its brand awareness and sell its product or service.
While TV commercials are often considered the grandfather of video marketing, 2021's version is much more nuanced, thanks to the rapid rise of social media.
There are now countless ways to reach your audience instead of simply hoping they'll see you on TV. You've likely already engaged with multiple forms of video marketing today, whether it was a YouTube Vanced video, ad, or a short clip on an Instagram story.
The Importance of Video Marketing in 2021
Even in today's content-rich world, video marketing can produce powerful results for a brand. Here's how:
1. It Leads to Better Return on Investment (ROI)
Producing quality video content varies in costs, but in the end, video marketing has a better ROI than even Google Ads. This graph from Wyzowl shows the increasing ROI video marketers have experienced over the past six years: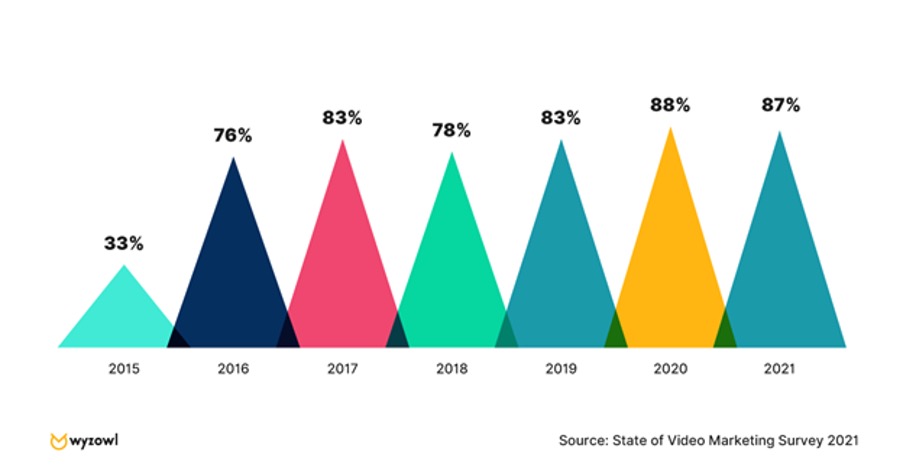 2. It Raises Brand Awareness
People are twice as likely to share video content with friends, even more than static social media posts, blogs, or product pages.
3. It Sells Your Product for You
A great video can sell products seamlessly — 84% of people have been convinced to buy a product or service after watching a brand's video.
4. It Saves Your Team Time
In 2020, 43% of teams using video marketing agreed that it's reduced the number of support calls they've received. How? They use videos to answer common questions about their product or service before their customers even have to ask!
5. It's The Preferred Medium
Want to give your audience the content they want, how they want it? Use video. Sixty-nine per cent of people would rather watch a short video than read an article, view an infographic, or download an ebook.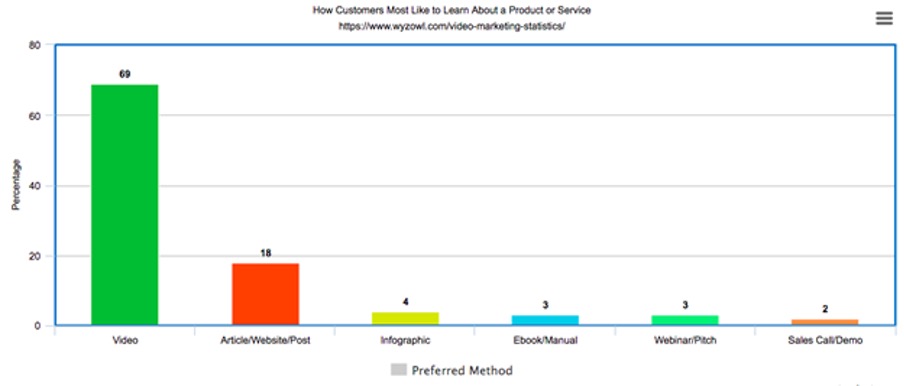 5-Step Guide to Creating a Successful Video Marketing Strategy for Your Business
Before you hit record, you need to create a clear and attainable video marketing strategy. Here's how:
1. Determine Your Goal
Each piece of video marketing content should focus on one specific goal. "Increasing engagement" isn't clear enough, but "obtaining 100 email sign-ups" for a unique campaign is. Make your goal achievable, specific, and measurable.
2. Focus on Your Target Audience
Who is your product or service for? What stage of the buyer's journey are they at (awareness, consideration, decision)? What type of content do they consume most? Review your previous video content marketing or shared social media content to see where you've seen the most success.
3. Establish a Budget
You don't need a blockbuster budget to create great videos. You will, however, want to consider the following costs:
In-house vs. external hiring
Equipment needed
Studio and prop rentals
Travel expenses
Labour expenses
Costs of software and tools
4. Choose Your Video Type and Channels
Instead of creating one video and publishing it across all your social media channels, create strategic content for each platform. For example, create casual Reels and Stories for Instagram, a Meet The Team video for your website, or a How-To video for YouTube.
5. Establish Key Performance Indicators (KPIs)
How will you measure the success of your video marketing efforts? The most common metrics are:
Engagement (shares, comments, likes)
Video Reach (rate of play, number of views, watch-through rate)
Conversions (click-throughs, leads, purchases)
What Type of Marketing Videos Should You Use?
The type of marketing videos you produce will depend on your target audience, product or service, and goals. To help you decide, here are some examples of the most effective types of marketing videos:
Adverts
Adverts — the more traditional form of video marketing — are created to showcase and sell a product or service.
Explainers and How-To's
Brands will commonly use animated videos for Explainers and How-To's, like this Liv Health video on hair loss:
 Product Demos
With Product Demos, potential customers can experience your product or service before purchasing. Here's how Trello did it:
 Social Proof (Testimonials, Interviews)
Get former or current customers to share their positive experiences to build your authority online, like this Salesforce testimonial from Marriott Hotels:
Interactive Videos
Use Instagram and Facebook Stories or Lives to create immersive experiences for your viewers. Here, Headspace used Instagram Live to talk and meditate with celebrities and professionals.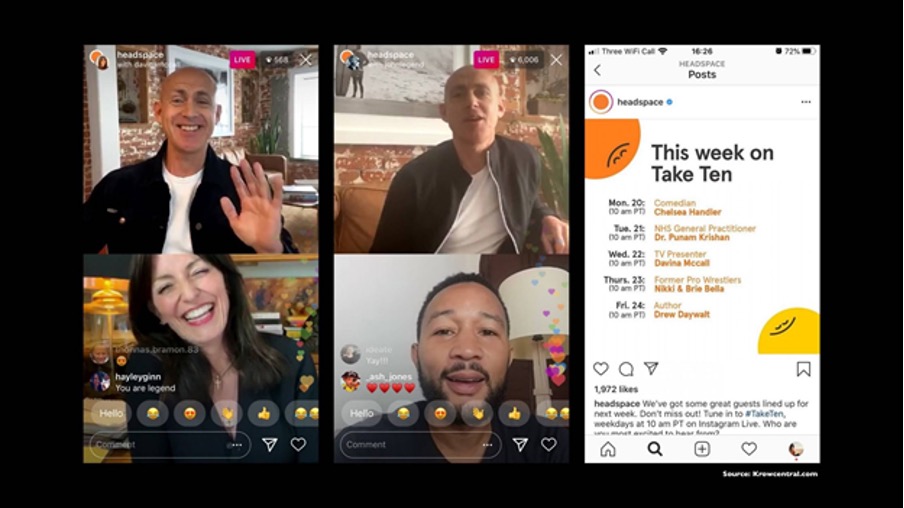 Personalised Videos
Personalised videos are a great way to onboard clients, say thanks, or keep them engaged with your brand. In this Barclays Bank video (sent to their current clients via email), they've inserted the recipient's name into both the audio and visuals:
Brand Videos
Create meet the team videos or go behind the scenes of your business to build an authentic connection with viewers. Sprout Social has an entire Instagram Highlight dedicated to getting to know their team:
5 Tools You Need for Video Marketing
The best tools for video marketing are easy to use, fast, and help make your content stand out from the crowd. Here are five modern video marketing tools to use in 2021:
Fastreel is an all-in-one online video editing tool where you can edit videos, add subtitles, compress your videos, and much more. They also offer video templates for a wide variety of video types if you're looking for a simple plug-and-play option.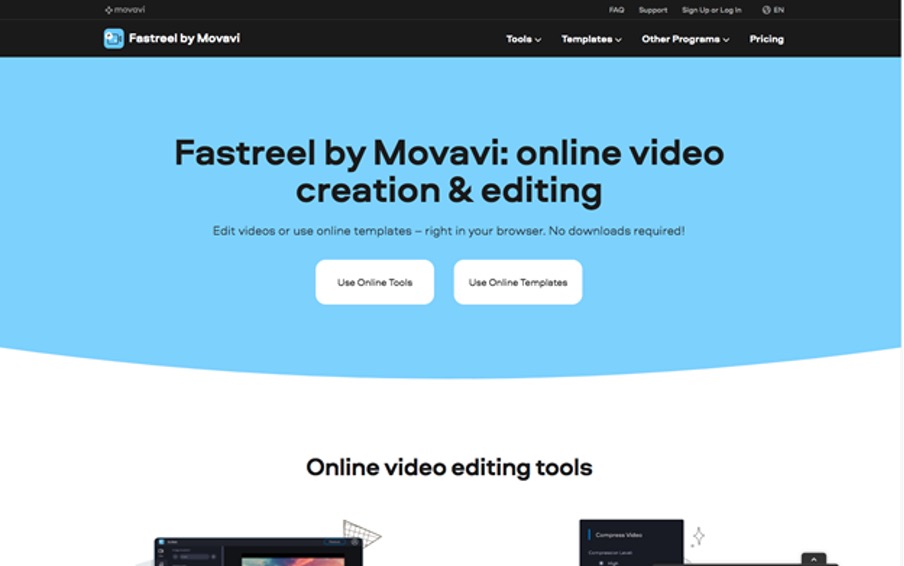 2. For Whiteboard Video Creation: VideoScribe
With VideoScribe, you can create whiteboard videos quickly and easily. The platform provides a simple drag-and-drop technology, a library with thousands of customisable graphics, and the support of a professional team. This is a great option for Explainer or How-To videos.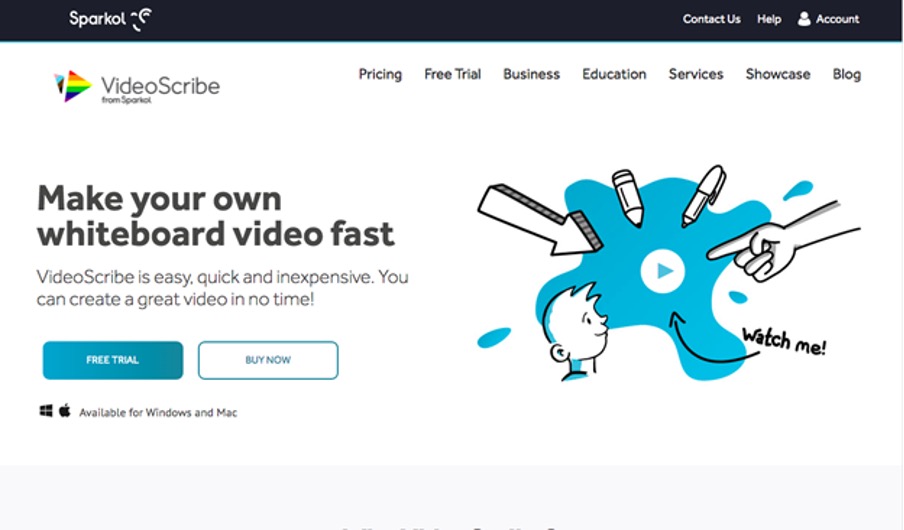 Don't feel comfortable in front of the camera? No problem. Sellamations can bring your video marketing dreams to life with animations, storyboarding, scripting, voiceover work, and more.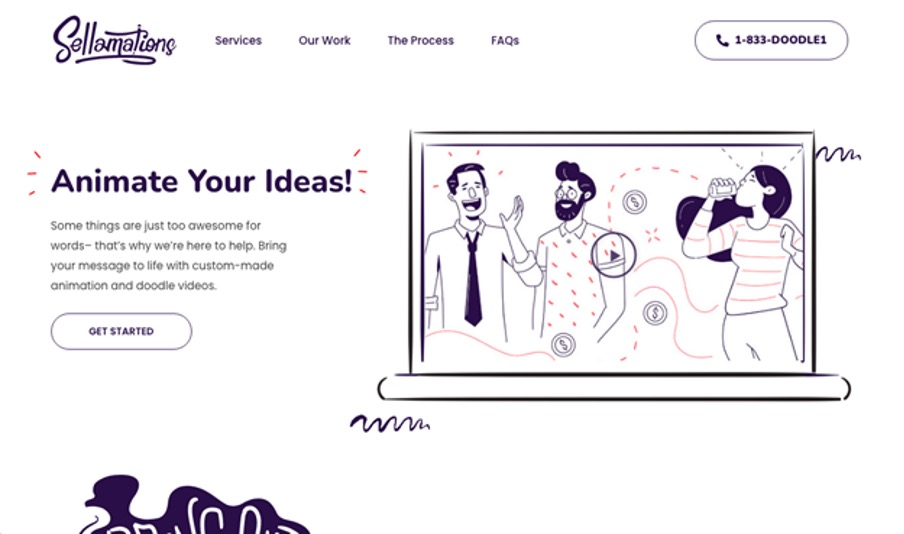 Music can make or break your video content; it helps set the tone of the video and can motivate users to take action. Through PremiumBeat, you can access a diverse library of royalty-free music to use in your video content marketing. For more information on how to use music for free to your videos, visit Any Music Downloads.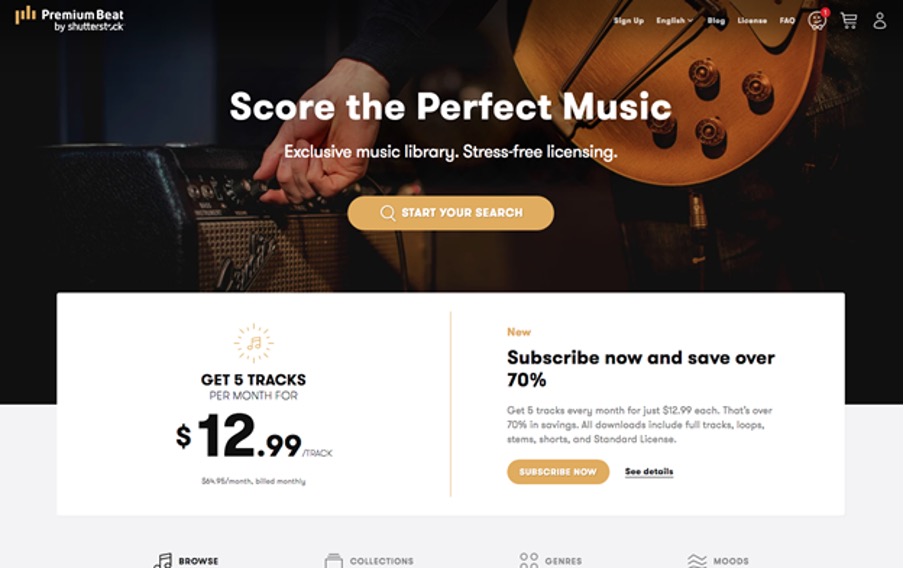 5. For Social Media: Agorapulse
Once you've created your engaging video content, you'll need to push it out to your audience. With Agorapulse, you can schedule, manage, and monitor your reach and engagement, all in one intuitive platform.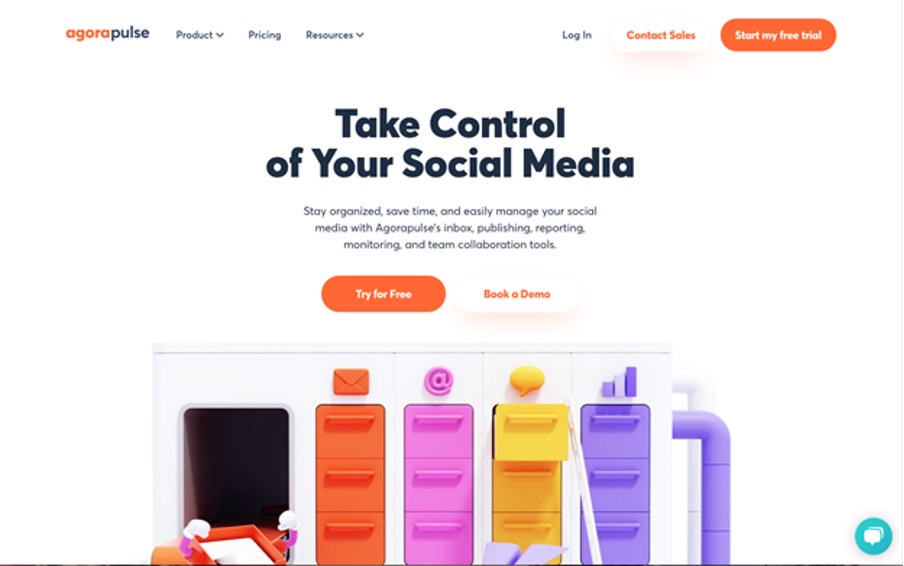 8 Video Marketing Tips to Use in 2021:
Include captions in your videos to make your content accessible to more viewers.
According to Vimeo, keep Facebook videos between 15 seconds to three minutes long. For Instagram, IG Stories should be one to seven slides, a grid video should be 60 seconds or less, and IGTVs should be two to five minutes. Twitter videos should be 45 seconds maximum, and LinkedIn videos should be 30 seconds maximum.
Use music to set the video's tone, fill in empty audio space, and engage the viewer.
Include one strong and straightforward call to action in the content.
Repurpose content from your website, blogs, podcasts, and social media into videos to save time and resources.
Optimise your video content for search engines. Use keywords in the video title, description, tags, and hashtags. Optimise your video for mobile as well, as more people than ever before are learning and watching videos on their phones.
Distribute your video content strategically. Use the format, content topics, and platforms your target audience watches video content on the most.
Choose progress over perfection. "Being relevant is more important than making traditionally high production value content," says Youtube's Culture & Trends Manager EMEA Roya Zeitoune. "'Authentic' might feel like an overused term, but people are looking for intimate content or a sense of connection, and they don't mind if it feels a little bit rough around the edges."
Conclusion
Video marketing has quickly become one of the most effective marketing tools of 2021. If you're not already using it to connect with your audience and sell your products or services, you're likely missing out on customers. If you are on YouTube and still do not know how to get more likes on your videos then you may buy YouTube likes on WP Dev Shed.
Luckily, you now have all of the tips and tools you need to start video marketing today. So dig into that strategy, get behind the camera, and we'll see you online!