Caregiver work is one of the most important jobs in maintaining the welfare of older adults. This requires social skills, compassion, and passion for serving others. The in-care work division provides at-home assistance to older adults that can range from a few months to a long-term plan. 
It also provides flexible work and better job satisfaction and security. If you're looking to get into in-care work there are several factors about the job to be aware of. 
Here are five things to expect from live-in care jobs: 
1. Focused And Structured Care 
Live-in care work allows you to provide more focused and structured care to your client. Many social workers in the care industry who work in domiciliary work tend to be stretched thin because they travel to different homes within a community and provide care for different clients as they are called. 
This affects the quality of care and doesn't allow enough time to make a meaningful impact on the client. However, with live in care jobs, you can expect to only care for one client in one residence so you can give your undivided time and attention to their needs. This dedicated and single-family-focused approach allows you to structure your care duties into a planned routine and make daily living and caring work easier for yourself and your client. 
2. Variety Of Daily Duties 
The responsibilities of an in-care worker may differ according to the needs of the client. You can expect to take on a variety of tasks, from administrative to household and domestic, as well as dietary and nutritional duties. Additionally, your tasks will also depend on whether you'll be taking care of people with disabilities and or nighttime needs. Most of the common daily tasks include: 
Domestic work such as washing dishes, cleaning, laundry 

Preparing meals and shopping for groceries

Personal care such as washing, dressing, and feeding assistance

Admin work such as paying bills, booking medical appointments, and planning travels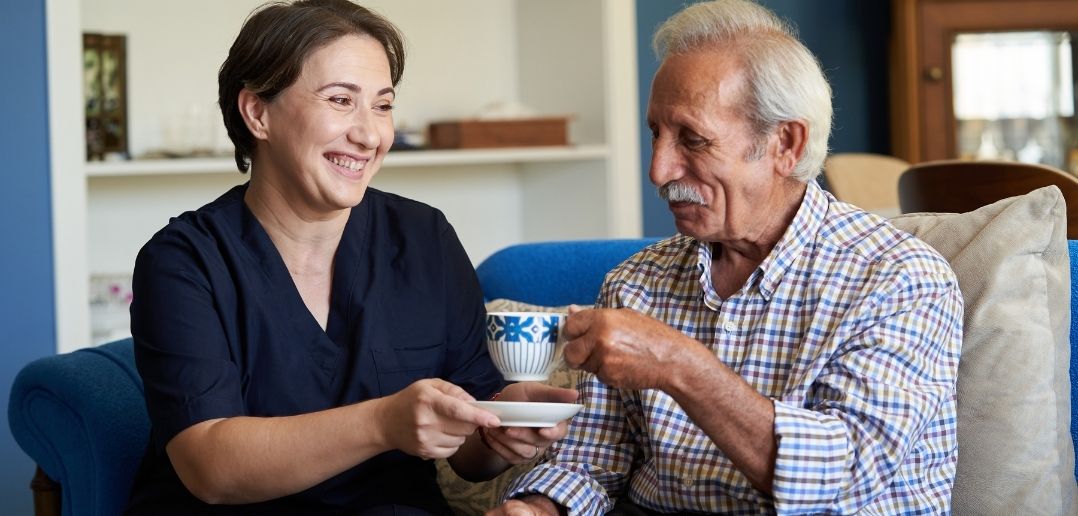 Before you begin your in-care work, you'll be briefed by your agency or the family of the client on the specific duties you'll be assigned. Keep in mind though that many tasks will have limitations, particularly when it comes to dealing with legal matters and administering specialized medication. Many of these will need outside help from a lawyer or a visiting nurse for instance. 
3. Your Own Space 
It's no secret that a live-in care job asks a lot from you and there are personal sacrifices you have to make to succeed in it. One thing you can expect is your own space within the client's residence. Agencies will ensure that the family of the client provides you with your own private area that includes a bedroom, bathroom, and amenities that you'll need. 
It may not be an entire living quarter of a house unless your client is affluent, but it must meet the livable requirements set by your agency. This way, you can guarantee that you can have an exclusive place to yourself. You can also use this space to set up a home office and earn a passive income from home during your 2-hour break or after working hours.
4. Better Pay And Savings 
Live-in care work allows you to save up on your own expenses because you'll be living at your client's residence. You won't have to pay rent, travel costs, and utilities as you'd be living and commuting from your own home. 
The budget that you'll be spending to meet the needs of your client and upkeep their household will be provided by the client, their family members, or your agency. Furthermore, in-care work requires more of your time and effort. 
Private agencies pay better than the public health sector. All these factors, including your wages, also depend on the number of hours you work per day with common working hours being about 8-10 hours a day.  
5. Social Support Roles 
In addition to being a personal assistant to your clients and taking care of daily tasks, you can expect to take on companionship and social supportive role from time to time too. Many older adult clients in need of social care live alone or don't have family who's able to visit them often which leads to social isolation. 
Live-in care won't always be strictly duties as your client would benefit from a friendly chat or accompaniment to recreational activities and hobbies or just a partner for a fun activity. Often this can also include helping them take care of a pet and going on walks with your client and their pet. These services aren't always required but they are appreciated and improve the quality of life for clients, which is why many in-care workers tend to double as companions when they can. 
Conclusion: 
Live-in care jobs assist older adults and people living with disabilities to take care of their daily needs by moving in with them for an intermittent to long-term period. You can also expect to take on numerous tasks to maintain the household and take care of the social and health needs of your clients. 
You'll also get the chance to save money while having a separate living area for yourself. In the end, you can be assured that your work is improving the lives of your client and their family.