The medical industry is one highly complicated industry. There are, for good reason, so many rules and regulations within the medical profession. It doesn't get any easier, either, as the goalposts are constantly moving, with hospitals and medical companies constantly having to update and amend policies and rule books.
When it comes to OIG compliance, there is a huge amount to understand. In this article, you will receive a basic understanding of what OIG compliance is, who it affects, and why it exists. So, whether you're a medical professional, budding lawyer, or someone who is just interested in the field, read on to find out more.
OIG Defined
First, who or what is the OIG? Simply put, the Office of Inspector General is the generic name given to the oversight department of any given federal or state agency. Their aim is to prevent inefficient, unlawful, or dangerous activities from taking place within their defined or designated organization,
In this context, the OIG is based in HHS or the Department of Health and Human Services. So their aim is to prevent or police any dangerous, criminal, or poor medical treatments and services from taking place. They work extremely hard to investigate any malpractice or deliberately illegal activities.
What is OIG Compliance 
As the medical industry has boomed, so has OIG compliance. It used to be a voluntary or recommended part of medical practice, but it is now a mandatory part of medical care since the introduction of the Patient Protection and Affordable Care Act in 2010. You may know of this act under its more colloquial name: Obamacare. It sought to make healthcare more accessible for those with less wealth while adding more rigorous regulation into the medical industry.
The OIG, then, became an essential part of the medical business. There are plenty of OIG compliance tips out there, but most simply put, the OIG insists on certain documents, audits, financial reports, and records being kept and presented on demand. They can also perform spot-checks or random inspections on any organization at any time. So it is crucial for any medical professional to have their OIG compliance in order.
Who Does it Affect?
In the first instance, OIG compliance affects anyone who charges for or bills Medicaid or Medicare. This includes dentists, doctors, hospitals, nursing homes, medical device manufacturers, and just about anyone else in the medical industry. The OIG wants to be sure that Medicaid and Medicare are only paying for what is essential and necessary, with no fraud has taken place.
It is worth noting that even private healthcare organizations can be subject to OIG compliance. Even if they do not bill Medicare or Medicaid, they are still subject to federal laws regarding patient care and billing at a federal level. So, no medical provider nowadays is immune from needing to set up a rigorous OIG compliance program.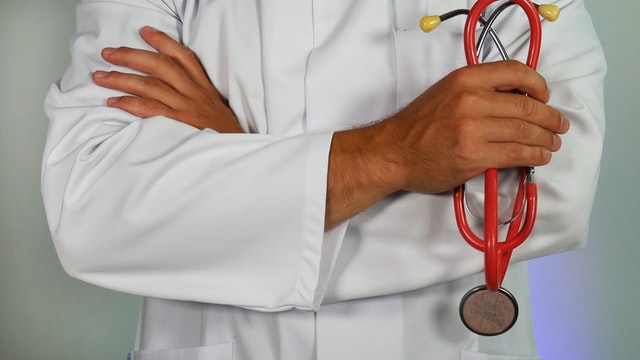 What to Include in OIG Compliance Program
The easiest way to make sure that a medical business is not investigated by the OIG is to create and maintain a proper OIG compliance program. Any hospital or medical provider should do an internal audit to try and identify any areas of potential OIG compliance concern. Identifying these areas is key, then ensuring they comply properly as follows. These are some of the important parts of paperwork for an OIG compliance program:
Keeping accurate and well-written patient records is a key part of OIG compliance. Any discrepancies between a patient file and other paperwork could be seen as fraudulent or criminal, so encouraging excellent record-keeping is important. 
Coding and billing are an absolutely massive part of Medicare, Medicaid, and other financial parts of healthcare. The coding and billing department must work properly and professionally, making sure every invoice and every recharge is done right. There are multiple layers and over 300 providers to properly bill, meaning it must be monitored by experienced and meticulous professionals, making sure all rules and regulations are adhered to.
Often, it is necessary to prove that a particular treatment was a medical necessity. That is that no treatment was given for the benefit of the hospital's finance, insurance, or otherwise. Instead, medical treatments must only be given when a patient needs them, no matter what the financial kickback may be. Proving this – again with accurate records and testimony – can be key to any OIG investigation.
There are plenty of other documents and rules, mostly financial. These prevent kickbacks and under-the-counter transactions between hospitals and pharmaceutical companies. The OIG is trying to make sure that patients get the treatment they deserve, not the treatment that makes people the most money.
Have a Compliance Officer
Every hospital or medical provider should create or install the position of chief compliance officer. It is recommended by the OIG that this person is responsible for bi-annual audits to ensure compliance is adhered to across the board. This job needs to be completed meticulously to avoid any mistakes or illegal practices. 
Who Can Help?
If you are reading this as someone who provides healthcare, it can seem like a huge issue to face – even if you are already doing everything "by the book." There are people who can help. Hiring professional medical attorneys is one of the easiest ways to employ OIG compliance teams. These legal professionals will help you build your OIG compliance systems and put all the appropriate paperwork in place to ensure proper practices are being followed.
Failure to Comply
Failure to comply with OIG laws can result in punishment at a federal level. This can include hefty fines and even criminal charges in extreme cases. It is therefore vital to comply with OIG rules at all times to avoid huge financial punishments for your organization.
This brief overview of OIG compliance should help you build a picture of what it is and what is required from your organization. It's a huge task, there's no denying that, but it is one that is essential to ensure fair and legal medical treatment.