Property management involves taking care of properties, whether they're residential or commercial, as well as handling tenant relationships. This includes finding new tenants, collecting rent and deposits, finding contractors for repairs and maintenance work, handling legal concerns, and complying with local laws, among other things. As you can tell, there's a lot to be done, and it can seem overwhelming, but there are some tips that can make the process of property management easier and quicker.
1. Know Your Properties
It goes without saying that you need to know your properties like the back of your hand. If not, start this process ASAP. If you're not sure how to estimate your property's worth, try using a rental return calculator to see your returns and cash flow. Apart from that, it's also important to be aware of how your returns look after tax.
Besides that, knowing what needs to be done to maintain your properties is also a must. You should know where anything and everything is in your properties, from electrical breakers to appliances. This way, you'll know about any malfunctions or repairs that need to be done quickly, and can budget accordingly.
2. Make A List
Making a list of issues associated with the property is also very helpful. The list should contain the external appearance of the property, basic maintenance that needs to be done within the next 1-2 years (including appliances that need replacing), appliances that are about to break down, plumbing issues, and other concerns. Think about what you would do if you were to rent out the property for yourself and note that down.
Aside from being responsible, it can also help you estimate the expenses for your next budgeting cycle, and help you understand what kind of renter would be suitable. If you keep everything up to date, you can relax more, knowing that your property is in good condition and that you won't have trouble finding good renters.
3. Keep Track Of Payments
Start keeping track of rental payments as soon as you receive them. This includes all kinds of rental payments, whether it's for regular monthly rent, utility bills, or late fees. Keeping track of these things will help you know when something needs to be done and if any action needs to be taken.
It can also help to keep track of deposits and rent fees. If you have a tenant who paid their rent late, for instance, note that down to avoid having them pay another late fee because you forgot. You can also document any deductions that could be made from the tenants' security deposit in case they damage your property. You can use technology to help you keep track of this, but a paper and pen can work just as well.
4. Know Your Tenants
Doing background checks on your tenants is the best way to learn about them. Establishing good communication plays an important part in property management success. While not everyone wants to make friends – which is completely ok, knowing someone personally can help resolve any issues that you and your tenants may have. You can establish a relationship that's mutually beneficial using this method and, if necessary, you would be able to help them understand the benefits of taking care of your property.
In addition, try to get information from former landlords or employers if possible, whether they're good references or not. This can help you know how responsible they are and what kind of residential or commercial tenants they would be. You should also do a social media check-up on them to see if they have a criminal record or do anything that could reflect badly on your property.
5. Find The Right Professionals And Contractors
Finding reputable, experienced professionals are also helpful when it comes to maintaining or upgrading your properties. You should start this process as soon as you own the property.
This is especially helpful if your properties are aging and need major upgrades like new appliances, roofs, etc. By comparing different contractors' bids for the same job, you'll be able to save more money in the end. But more than that, having a reliable cleaning crew, or plumbers and electricians you know will help you when your tenants report an issue.
By hiring the right professionals for repairs or maintenance issues, you can save time and money in the long run. You'll also be able to resolve any problems faster, so they don't become too big to solve. You don't want your tenants to have to wait days in order to get their leaking shower or broken refrigerator fixed.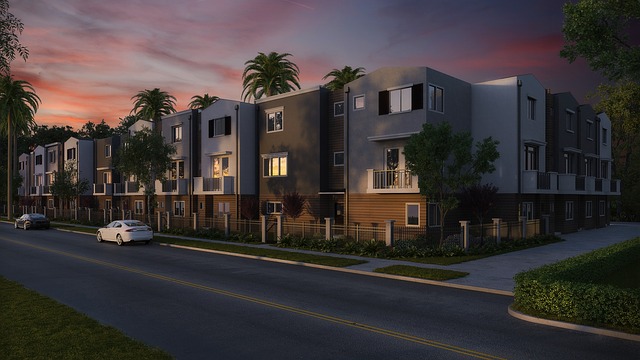 Property management can be a lot of work, but by following these simple tips you'll be able to make the process easier and quicker. Doing what you can to make the process easier will also help you enjoy the benefits of owning properties. Doing what you can to make the arrangement work for all sides will make investing in properties that much better of an experience.