Are you thinking about going on studying or working in the United Kingdom? If you are then it is going to be easier and more fun if you get used to hearing the different regional accents and learn some of the local lingo and slang. 
English is the most studied language around the world and every year more and more money is being invested into learning English. Many non-native speakers cannot speak English exactly like a native speaker as they need to learn accents, dialects, and slang. However, there is a growing trend amongst speakers of English as a second language to sound like a British native speaker so that a visit for tourism is more interesting or studying in the UK is more fulfilling. 
Deciding which British accent and regional slang you would like to learn before travelling may take you some time due to the diversity of regional and local linguistic patterns all around the UK with a clear difference between how people in southern and northern regions speak.
Each region has unique versions of the English language and can make learning the different phrases and slang more challenging. Even though getting to the point of sounding like a local can take a while, it can be a rewarding experience leading to a better social life when spending time in the UK.  
For people looking to fit in better with the locals and make friends quickly when visiting the UK, here are some tips on what you can do to sound more like a native English speaker. 
Pick Up Some Slang
English is not just a language, it represents and contributes to the culture, lifestyles, and values of the nation which are often reflected in the use of language and slang unique to certain areas. Before your trip to England, it may be useful to learn some useful UK phrases at Lets Learn Slang so you can have more worthwhile conversations and get to know people quickly. Doing your research and a little bit of extra studying, even noting down some slang words you want to use will save you time once you are already in the UK as you will be able to recall words easily during conversations. 
Some common and frequently used slang words in the UK are essential to know if you want to sound more like a real English speaker such as 'alright' meaning 'hello', alternatively it can be used as a question to ask how someone is doing.  Surprisingly 'alright' can also mean you agree with something or everything is ok.
Another commonly used word by the British is "Cheers", not only do they use this when drinking but they also use it to express gratitude for something. Some words British speakers often say  'mental' instead of 'crazy', 'knackered' instead of 'tired', and 'banging' instead of 'great', however, there are hundreds of words you can pick up and try when chatting with friends to make your speaking sound more local and natural.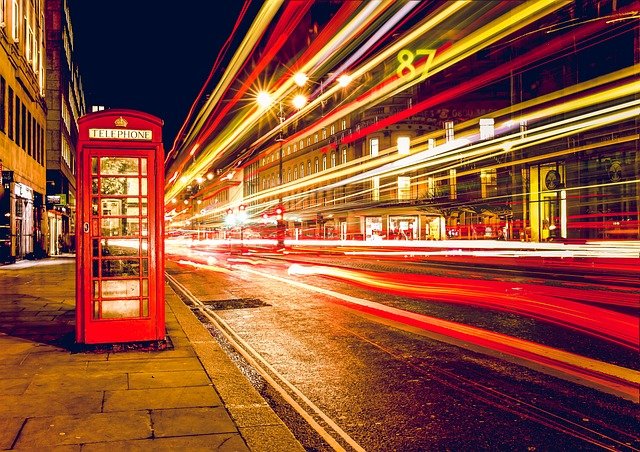 Pronunciation of Certain Letters
There are several letters that British people pronounce differently compared to Americans and Australians. One of them is the letter 'R' which is often silent after vowels such as in the word "better".
Another tip is to listen to how British speakers say the letter 'T', it is a harder sound compared to the American English version where it sounds more like /d/ instead. Similarly, Americans might pronounce the letter U as /u/, whilst British people say /ju/. Also, take the word 'news' as an example, the American pronunciation is /nu:z/ compared to /nju:z/ in UK English.
One tip for using a posher accent is pronouncing the letter 'A' like there is the letter R attached to the end of it so 'Grass' sounds like 'Grar-ss'. 
Go to a UK University
Enrolling at a university in Britain is one of the many ways to learn English through experience that will provide you with plenty of opportunities to interact and make friends with your fellow students who are native English speakers. The hours spent chatting and studying together will help to improve your natural use of English including picking up an accent and using more slang. Often when you are looking for a university course you can check if it has an English module which will improve your skills even more. 
Take English Classes 
Investing some time and money in English lessons is an almost guaranteed way to improve your pronunciation and fluency as long as you are willing to put in the work. You can learn English at language centres in your home country or most major UK cities, with courses available that focus on speaking, particularly fluency, intonation, and pronunciation. 
Watch British Shows
One of the most efficient and entertaining ways to develop a natural English accent is to immerse yourself in the language by watching famous English television shows or films. One trick to improving your level of fluency and natural word usage is to imitate, repeat and practice using accents, expressions, slang, and commonly used words in your daily interactions with family, friends, and co-workers. 
The range of British television shows is quite broad so non-native English speakers can find programs that match their interests and learn slang and terminology specific to a certain topic. 
There are thousands and thousands of British TV channels and programs such as the BBC News, famous talk shows like The Graham Norton Show, The Parkinson Show, and many classic comedies such as The Office. For people who are not a fan of watching TV and prefer listening to English then there are numerous radio programs or podcasts to choose from instead and are an equally effective way to learn UK English. 
Becoming 100% fluent in English and sounding like someone born in Britain takes years of practice and residing in the UK for study or work. However, if you are moving to the United Kingdom soon, you can start your journey to pick up a British accent and useful slang with some hard work and by following the tips and tricks in this article.