The United States is one of the largest economies in the world, and non-immigrants are a major contributor to its continued growth. Each year, the United States issues more than 2 million non-immigrant visas. Of these, about 150,000 visas are issued for business or work-related purposes.
If you are from another country and want to enter the United States to work, there are two types of visas you can apply for. You can apply for a non-immigrant visa for temporary residence or an immigrant visa for permanent residence.
Types of Business and Work Visas
The United States government issues different types of visas to different workers. Here are the various U.S. business and work visa types and their eligibility criteria you must know before applying.
1.   Temporary Non-Immigrant Visa
The United States gov. issues a temporary non-immigrant visa to workers who want to work in the country for a specified time. Your employer has to file a petition with the USCIS before you can visit the country. Here are the most common non-immigrant visas issued by the U.S.
a.    H-1B Visa
H-1B visas are for people with a specific university degree or who want to work in a particular profession or academic field. The visas are valid for a maximum of three years. To qualify for an H-1B visa, you should have a job offer from a U.S. employer and proof of educational qualification. Additionally, your employer must prove that there's a shortage of qualified applicants in the country for the job in the company.
b.    H-2A/H-2B Visa
The H-2A or H-2B visas are for temporary workers visiting the country during peak or seasonal periods. This can be either agricultural (H-2A) or non-agricultural (H-2B). However, these visas are restricted to nationals of certain countries.
c.    H-3 Visa
H-3 visas are for foreign nationals seeking training in a specific field (other than medicine) that doesn't exist in your home country. The visa is issued to individuals who seek education in the United States but wouldn't pursue the profession in the States.
d.    I Visa
I-visas are for people who belong to the foreign press, such as reporters, editors, or film crews. It would be helpful if you represented a foreign media company with a registered office in your home country. You can stay in the U.S. indefinitely if you're practicing the profession and belong to the same company.
e.    L Visa
L visas are for people who are temporarily moving to the United States with a company where they already work.
f.      O Visa
O visas are for people with exceptional or extraordinary skills in various industries.
g.    TN NAFTA Visa
The TN Nafta visas are specifically for qualified Mexican and Canadian residents wishing to enter the country temporarily. Here, nationals are allowed to conduct business activities on a professional level.
2.   Permanent Immigrant Worker Visa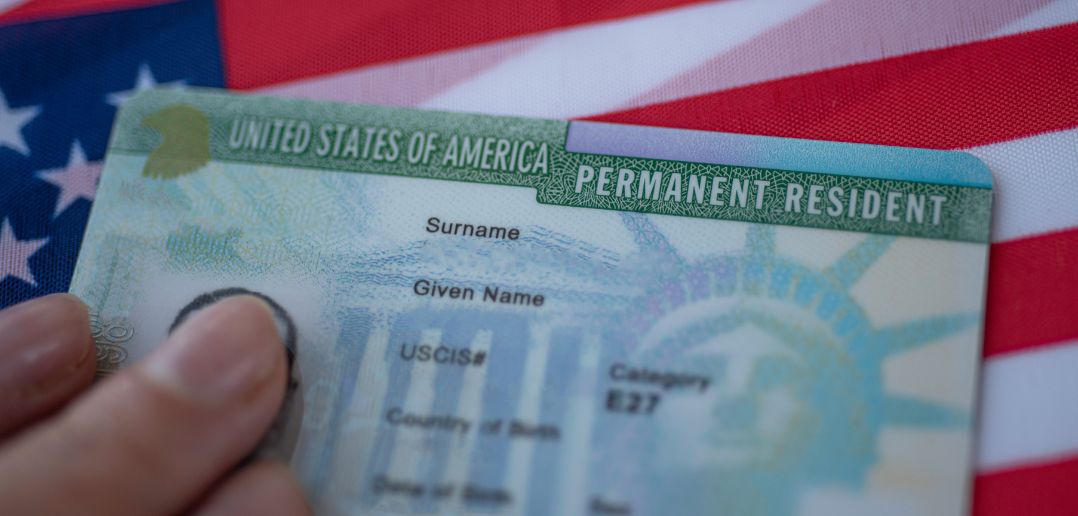 If you have the right professional skills, qualifications, and experience, you and your family can apply for an employment-based green card. There are about 140,000 spots available each year. To do so, your employer must apply and prove that your hiring won't take away a job from a U.S. citizen.
a.    EB-1 Visa
EB-1 visas are for people who've exceptional skills in a particular professional field. For this type of visa, you do not have to present a certificate of employment.
b.    EB-2 Visa
EB-2 visas are for professionals with an advanced academic degree or 10 years of experience in a particular field. These visas are also suitable for people whose employment is in the national interest of the country. However, you must provide a certificate of work.
c.    EB-3 Visa
EB-3 visas are for people who have a bachelor's degree. These visas are also available for unskilled workers with a non-temporary job offer from a U.S. employer. Again, you must provide proof of employment.
d.    EB-4 Visa
The EB-4 visas are for people belonging to certain religious groups, retired employees of international companies, or U.S. foreign service agencies. You don't need a certificate of employment for this type of visa.
e.    EB-5 Visa
EB-5 visas are a special category of visas given to people who invest around $1.8 million in a new business that employs at least 10 U.S. citizens. You don't need a certificate of employment to apply for this visa.
3.   Visa for Temporary Visit for Business
If you are traveling to the United States for a very short-term stay related to your business, you can apply for these temporary visas.
a.    B-1 Visas
B-1 visas are for people traveling to the United States to conduct a limited, short-term business. These visas are usually issued for a specific period, usually between one and six months. You also can extend your visa for another six months if you have a valid reason. However, your family cannot travel on your visa.
b.    G.B. Temporary Visitor to Guam
These visas are specifically designed for Guam and the Northern Mariana Islands of the U.S. territories. You can travel here either for business or tourism. However, you should have a return ticket, and your stay must not exceed 45 days.
c.    Visitor Waiver Program
Suppose you're a citizen of one of the 39 countries participating in the Visitor Waiver Programme. In this case, you can visit the United States for travel or business without applying for a visa. However, your stay is confined to 90 days. You should have ESTA approval before entering the country.
How Long Do Business and Work Visas Last?
Different categories of non-immigrant or immigrant visas have their own rules for how long you can stay in the country. The exact date you must leave the country will be noted on your I-94 record.
If you apply for an H-1B visa, you'll initially be granted a three-year stay. It is one of the most popular work visas issued by the United States. Besides, you can also apply for an extension of your visa. On the other hand, if you've applied for a B-1 visa, you'll usually be granted an initial stay of 12 months.
The approval of an employment-based immigrant visa may take a few days longer. Therefore, you should plan your trip accordingly.
About the Author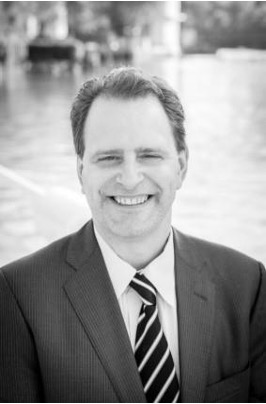 Richard Herman is a nationally renowned immigration lawyer, author, and activist.  He has dedicated his life to advocating for immigrants and helping change the conversation on immigration.  He is the founder of the Herman Legal Group, an immigration law firm launched in 1995 and recognized in U.S. World News & Report's "Best Law Firms in America."  He is the co-author of the acclaimed book, Immigrant, Inc. —Why Immigrant Entrepreneurs Are Driving the New Economy (John Wiley & Sons, 2009).  Richard's poignant commentary has been sought out by many national media outlets, including TheNew York Times, USA Today, BusinessWeek, Forbes, FOX News (The O'Reilly Factor), National Public Radio, Inc., National Lawyers Weekly, PC World, Computerworld, CIO, TechCrunch, Washington Times, San Francisco Chronicle and InformationWeek.