Children who dream of serving the sick by becoming a doctor can realize it by taking medicine. Entering medical school isn't easy. You'll find yourself staying up at night memorising medical terms and analysing how a disease develops based on textbooks and clinical experiences.  
If you want to apply for medical school, you need to develop confidence and prepare for challenges by equipping yourself with the right information. Below are some important things that could help your application for medical school.

1. There's A Medical School Interview
You would benefit from knowing the most common questions in a medical interview to improve your chances of passing. Some students probably fail because of indecisiveness or incorrectly answering questions. Prepare yourself to answer the common questions in medical school interviews so you could avoid mistakes.
2. It Might Be Expensive
Submitting a medical school application could be costly. So, you might want to know the expenses, including the transportation and lodging costs, before applying. Also, it might be helpful to consider your finances as you go through the application process and when you enter medical school.
3. The Right Undergrad Classes Could Help
In your undergrad years, it would be helpful to choose a major you want to excel in. That's why one of the recommended tips to get into medical school is taking suitable undergraduate classes. Depending on the educational institution, it could include the following: 
At least a year of biology and laboratory experience

At least one year of inorganic chemistry 

At least 8 hours of physics with lab work 

A biochemistry course 

Other relevant classes required by colleges might include:

Humanities

Religion

Music

Literature

Philosophy

Communication

Arts

Psychology

Sociology

Math courses

Undergraduate English courses. 



4. Your GPA And MCAT Scores Might Be Assets
Medical school admission committees evaluate the college grades of applicants. Therefore, a strong medical college admission test or MCAT score could be beneficial. If you have a weak grade point average (GPA), consider taking a master's degree program to strengthen your medical school application. Also, consider retaking your MCAT if your score is sub-par.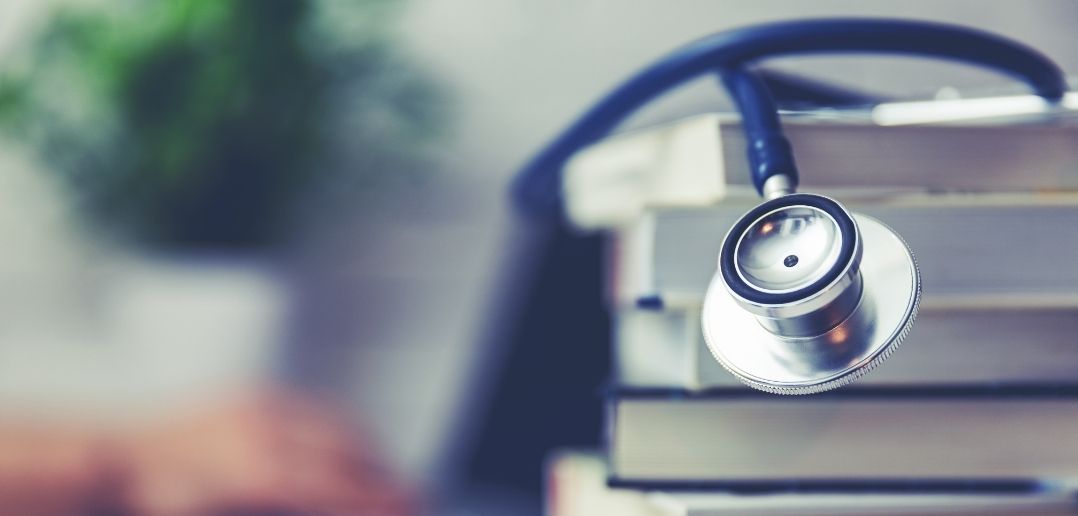 5. A Well-Rounded Resumé Might Be Needed
Not all medical schools will require a resumé, but if they do, it's a tool that can help you state why you want to be a doctor.  While this question seems easy to answer, drawing attention to your genuine interest in helping the sick could show your conviction during the interview. 
A diverse and well-rounded resumé gives the medical school admission boards a chance to understand how your mindset works. It would help to project the mentality of a college student who is confident in applying to medical school.  
Here are some tips when creating a resumé, if you need one: 
Identify The Whys:

Here's where you state why you want to pursue medicine. It would be best to take time to engage in careful thought and explore those reasons you have in mind.  
Show You Engage:

Concrete examples and relevant experiences that prove your intention of becoming a doctor would be fantastic in expressing your purpose. For instance, if you like to help poor sickly people, you could show this passion by volunteering in local clinics. On the other hand, if you're interested in researching treatments, participating in clinical projects would be a suitable background. 

Indicate Your Genuine Interest:

You could highlight your simple life interest and find a way to associate them with medicine. For instance, by participating or volunteering in community service and leadership activities, you could become a professional who aids the underserved population.



6. It's A Serious Commitment

Before you put your time, money, and effort into applying to medical school, you might want to assess yourself. Are you committed to pursuing medicine? Is this profession really what you want, or do you feel forced? By evaluating yourself, you'll save everybody's time and avoid feeling uncertain in the process. 
Putting in time serving other people by participating in local community activities could test how devoted you are. So, it would be best if you don't skimp on these activities. 

Conclusion
Before you apply to medical school, establishing yourself and your credentials might help you out in the long run. You could do this by taking the right undergrad courses and practising interview questions. It takes some time to gain relevant experience, but you could include simple volunteer works and similar experiences in your resumé to show your genuine interest in the field.