The growth of online degrees has transformed the higher education landscape. Many people consider online degree programs a viable alternative to in-person learning, and it is not surprising why they are so popular today. Acquiring an online degree enables you to study at your own pace while managing your job and family commitments. It saves you money by eliminating the expenses associated with staying on campus. With that said, it is unfortunately not too uncommon for students to get duped into enrolling in fake degree programs that offer no legitimate credential at the end of the study period.
For many students, it can be difficult to differentiate between a genuine online degree and a fake one. To help you avoid falling victim, here are three red flags to watch out for when planning to pursue an online degree.
1. Check Accreditation Status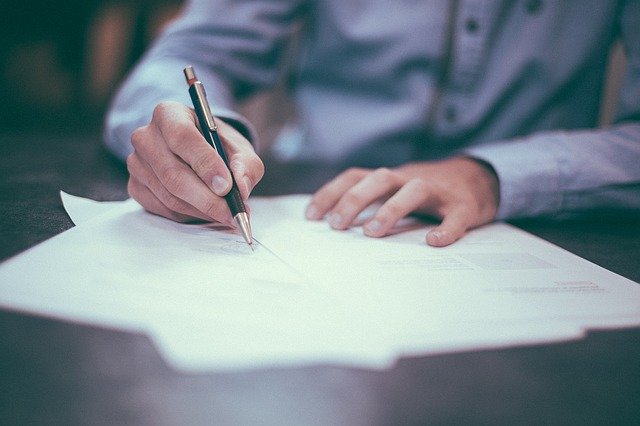 Accreditation refers to independent, third-party verification and validation that an academic program meets the defined educational standards. The importance of accredited online degrees can not be overstated. They are crucial when applying for a graduate program or a job, as presenting a degree from an accredited educational institution proves that your college or university education was indeed legitimate.
To determine whether your school is fully accredited, you can visit the Ministry of Education website and do a quick search if you are doubtful about the degree's legitimacy. Schools will typically display the recognized accreditation on their website. You may call the agency and inquire if you suspect if your school presents fake accreditation. 
2. Scrutinize the Name
Often, fake degree providers dupe people into believing they are an authentic institution by copying the names of reputed, prestigious institutions and modifying them a little bit. In reality, such institutions do not exist. Their website may also mimic the theme and colours of the actual school to disguise their fraud further. Therefore, if you come across a title like Oxford Technological Online University, you may want to dig more into it and discover it is the real deal, or perhaps steer clear of it altogether. 
3. Does Everything Seem Fast and Easy?
If the admission criteria seem too relaxed with minimal requirements like a CV and a personal statement, that should raise a red flag for you as there is a high probability it is not the real deal. A credible school would always ask for your prior qualifications or exam results before considering granting you admission. 
Similarly, you should be suspicious if they offer a degree without investing much time or effort. Sure, online degrees may provide more flexibility comparatively, but they do require a considerable amount of effort and coursework. Therefore, if an ad brags that you can earn a degree in a few weeks or months, it is in your best interest to resist the temptation as it is not legit. 
Remember, if it sounds too good to be true, it probably is!
From getting fired to serving a prison sentence, the consequences of being caught with a fake degree can be severe. Going through these crucial steps before enrolling in an online degree program will ensure you are making the right investment for your education and future career.