The GRE, or General Record Examinations, are standardized tests that are usually required for graduate schools in the United States and Canada. The exam tests you on your analytical writing and quantitative and verbal reasoning in several realms of studies. It tests your ability and preparation for graduate school to see your potential to succeed in your chosen field. Studying for any exam can be difficult, especially when there is a lot of information to take in. You must be prepared beforehand so that you can ace the test! Read below to find some tips to help you get ready for the GRE Exam and pass with an excellent score.
Have a Study Buddy
If you happen to know anyone else that is taking the exam with you, then you can be each other's study buddy. It is not easy to be motivated all the time, but what you lack in motivation or understanding, your buddy will compensate for and vice versa. You can also create a joint schedule of your timings and help each other stick to it. It is extremely easy to get distracted with other activities and have time pass you by without even noticing. Before you know it, you are a few days away from the exam, and neither you nor your buddy has studied. Making that schedule will help keep you on track and allow you to take your time when preparing.
Take a Course
There are thousands of centers around the world that have professionals to help you get an excellent score. If you are unable to leave your home to prepare, you can always opt for an online course, which will definitely make your life much easier. The review of the GRE prep course by Magoosh explains that you should always take a trial of the course you are looking into before you commit to it. When you apply to a center, whether online or offline, ask them if they offer a trial period or sample course so that you can guarantee the best results.
Learn the Structure of the Exam
If you will not be taking a course, then you should at least learn the structure of the exam. You must do so to avoid being confused or lost come test day. Like other important exams, examiners and graders generally look for a specific format to a test answer. Many people lose points for not following the needed structure, given that this showcases your ability to prepare beforehand, which is important in grad school.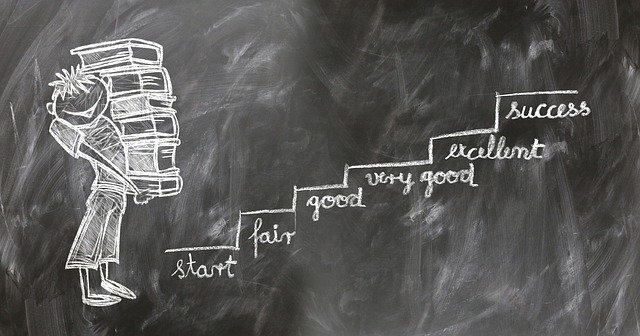 Generally, when taking a big exam or test, you should always pace yourself. Cramming before the test will make you more stressed than need be. Take a deep breath every time you start to get worried and take on the content step by step. You may not always feel like studying, but even watching a video or reading a small chapter will help. Pace yourself, take your time in studying, get a study buddy, and do your research on the best centers around you that will help you ace that exam without any hitches!