Medical careers are no longer only aligned towards doctors and physicians but also consider other professionals like nurses and pharmacists who are an integral part of the healthcare system. Today, with the rising health concerns, a lot of medical professions are gaining traction and in demand. From genetic counsellors to healthcare administrators, several fields in the medical domain are getting higher salaries and recognition. The demand for these professionals is rising across the globe, which can give you several new opportunities to explore. Here are some popular medical field careers that you may like and consider as your official profession.
Dentists
Dentists and dental hygienists are also in demand due to the rising concern surrounding oral health and hygiene. Individuals are realizing the need to visit their dentist every 6 months to avoid expensive and painful procedures in the long run. This has sprung up the need for more dentists and relevant practitioners across the globe. The salaries of dentists and hygienists are predicted to rise over the next 5 to 10 years, making this the right time to pursue this medical career. Over time, you can either work with a dental department or practice on an individual level with your dedicated team.
Surgeons
Surgeons are paid extremely well and are highly acclaimed in the medical industry. They possess a myriad of skills like testing and treating patients with underlying issues, evaluating rare conditions, and performing surgery on organs and internal parts for quick recovery. You can either get a Bachelor's degree in your own country or attend an accredited international medical school for more exposure. A Master's degree accompanied by 5 to 6 years of internship and residency is required to become a qualified surgeon. With a few years of experience, you can easily make six figures and get hired at government medical facilities that offer additional perks.
Pharmacists
Pharmacists take care of a facility's medicine and prescription department. They instruct and guide patients regarding their medication and pills as suggested by their general practitioner. In some situations, pharmacists can suggest certain medicines to patients with common issues like migraines and fever. If they find a concerning issue, they can also provide some plausible solutions to the patients and fix an appointment with a known doctor. Unlike surgeons and medical practitioners, pharmacists just need to earn a Bachelor's degree of 4 years. However, they must take required examinations to obtain a license. You can also open your own pharmacy store with your license and partner with big medical facilities to gain more customers.
Nurse-Midwives
Nurse-midwives take care of pregnant women and help them during the delivery procedure. From caring for their patient's medicines to monitoring their health condition, nurse midwives pay specific attention to women during childbirth. The profession also needs the practitioner to be present after the birth and monitor the newborn's health. From providing assistance during surgery to delivering the baby, midwives are experts in the gynaecological discipline. You need a Bachelor's degree with an examination to obtain the official license to practice as a midwife. You can either work for a facility or get individual clients.
Physician Assistants
Commonly known as PAs, physical assistants have always been at the crux of healthcare provision. They are a significant median between doctors and patients and handle tasks like treating and diagnosing patients with health issues. Other tasks involve ordering medications and conducting medical tests. A Bachelor's degree accompanied by a Master's qualification in healthcare provision is required to become a PA. As the healthcare field expands, more and more PAs are being hired by private clinics as well as major medical establishments. Surgeons, in particular, need reliable physical assistants to assist them in major surgeries and help them set up the procedures.
Nutritionists and Dieticians
Just like more and more people are concerned about their oral health, people have started realizing the importance of staying fit and eating healthy. Dieticians and nutritionists can help people with underlying health issues, diabetes, and obesity by implementing dietary changes and upgrading their lifestyles. They customize plans based on the patient's needs and resolve their issues with optimum nutrition and inclusion of healthy foods. Since obesity and diabetes are two common issues faced by millions of individuals, the need for certified nutritionists is also on the rise. You can start practising after gaining a Bachelor's degree in nutrition.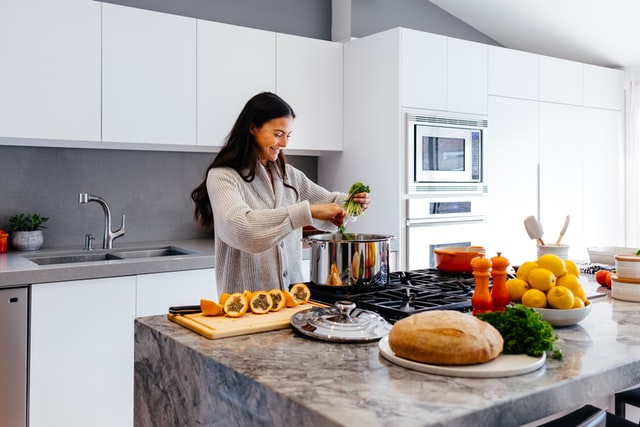 As you gain experience, you can easily make six figures and gain recognition. Since some of these careers also let you practice individually, you can fulfil your dream of becoming an entrepreneur and leading your team. Over time, you may also receive the chance of speaking at important events and be a significant part of the healthcare industry.