Life science consultants give advice on a broad range of issues, mostly to pharmaceutical and healthcare companies. The work that they do impacts people served by the organizations that they consult, which means that their jobs come with a lot of added responsibility. If they make bad recommendations, then they can cause a lot of harm to the people whose lives that they influence. Life science consultants are brought in during the early stages of a drug or product's development and will advise upon trials, production, and distribution.
In this article, you will find out precisely what the responsibilities of a life science consultant are:
Manufacturing Drugs
Life science consultants will be responsible for offering advice on a drug's manufacturing. If the company that's manufacturing the drug for the pharmaceutical company currently isn't up to scratch, then life science consultants will offer alternative solutions. They might also be able to produce it themselves, in their company's own laboratories. Life science consultants have a lot of say over how a drug is produced, where, and what its purpose is.
The Success of a Launch
When a pharmaceutical company has created a drug, they will hire a life science consultant to advise them on how to successfully launch the product. A life science services provider will be able to work out what the best way to present a drug to the public is. A lot goes into launching a drug, from marketing to packaging. A life science consultant will oversee all of this, making recommendations while necessary. While they will work as a part of a larger team alongside actual marketers, their advice is usually taken very seriously and can influence a project's outcome.
Drug Trials
Trials are perhaps the most important part of a drug's production. If adverse reactions are found, then the drug might have to be scrapped. It will ultimately be up to a life science consultant to make that decision. They'll be responsible for monitoring people or animals as they go through trials and will have to recognize and identify anything that isn't working well. If a life science consultant goes back to a company's manager or director and advises that they terminate a drug's production, that's what will often happen. Life scientists usually have hard science backgrounds, which makes them qualified to oversee drug trials and make decisions about them.
Market Research
In addition to having scientific backgrounds, life science consultants are expected to be experienced business people because they are also often responsible for market research, which they will conduct alongside a team of other marketers and healthcare professionals. Pharmaceutical companies are businesses after all, and like all businesses, their products need to be marketed. A life science consultant will have to establish whether there's a market for their new drug or healthcare product, then identify what that market is and how they can reach them.
Marketing the Product
In addition to market research, they will be responsible for participating in marketing products. Marketing can include social media advertising, pay-per-click advertising, online sponsorships, and the use of influencers. If a product isn't marketed correctly, then its production will have been in vain. For products like health supplements, influencers are mostly utilized, while for pharmaceutical medications, press releases are usually issued in combination with industry endorsements and online advertisements. Life science consultants will not be chiefly responsible for a product's marketing – the marketing department will be, although they'll have a very large say over things.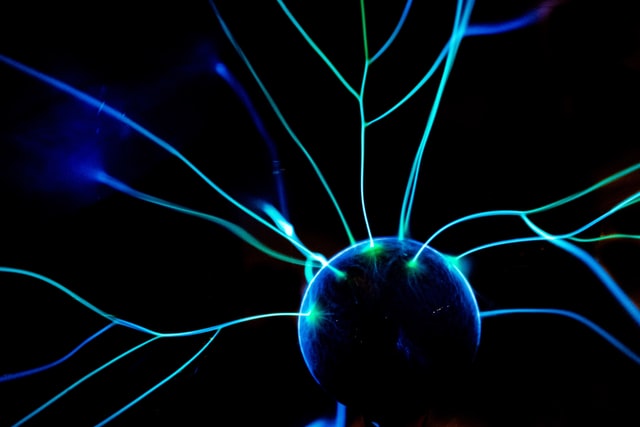 Packaging Design
A life consultant's advice is taken on nearly every level of the drug production process like we already mentioned. They will even have a say over a product's packaging. If a product doesn't look visually appealing or could look better, then a life science consultant will offer their advice and advise alternative designs. If a product's packaging isn't appealing, then it will put consumers off from taking it. A product's packaging will influence a consumer's decision. If a life consultant isn't satisfied with a product's packaging, then they will bring in graphic designers and illustrators, who they will commission to redesign and reproduce the packaging.
A Drug's Purpose
Life science consultants are brought in during the early stages of a drug's creation to offer their advice on a drug's uses. Drug manufacturing companies will rely on life science consultants to guide them through the drug's creation and help them to outline what its purpose is. Many pharmaceutical drugs can be used for things other than their intended purpose, such as antihistamines as sleep aids. Life science consultants will take a drug's effects into account, then figure out what the pharmaceutical company should market the drug as.  
Drug Pricing
Unsurprisingly, life science consultants also have a say over how much a product is priced for. We're currently living through the after-effects of a global recession, caused by the COVID-19 pandemic. Life science consultants will take this into account when they're pricing drugs, to ensure that they're accessible to everybody. When they're calculating how much a drug should cost, they'll enlist the help of other business professionals who have experience in product marketing and product pricing. Product pricing is a very important part of the creation process. If a product isn't priced correctly, then it will deter people from purchasing it and they may go and seek out alternative drugs.
Disaster Recovery
Life science consultants can also be brought in to give advice on issues companies may be facing internally, such as dealing with controversies. If a product that a company has produced has led to somebody falling ill, then life science consultants can be brought in to pick up the pieces. They will also be responsible for helping to make adjustments to the product, in order to bring it back up to standard. For issues like this, large pharmaceutical companies might have life science consultants on their body of staff, instead of outsourcing them. In situations like this, they will work in combination with lawyers and attorneys, in order to reduce the severity of the situation and achieve a positive outcome.
Life science consultancy is a very complex but rewarding career to pursue. If you're interested in making a difference in people's lives and work well under pressure, then it could be something to consider. You will need a scientific and business background to get your foot in the door with most life science companies.