Improving other people's lives has always contributed to a sense of purpose which most of us seek. Many researchers were able to prove that people who dedicate their lives to helping others live much happier and longer lives as a result. It's no secret though, doing good things makes you feel good. But did you know that a wide range of industrial careers focuses on that same purpose? And the good news is that many of them don't require advanced education. So, if you're one of those people who want to have a job that saves the world, this article is for you. Keep reading to learn about some of the top jobs that impact the lives of other people.
Funeral Arranger
Funeral Arrangement can be a little unusual and you may have not expected to read about this job in particular here. But helping in easing the pain of people who are saying goodbye to someone they love is one of the best ways to make a difference and help others. Saying goodbye to a family member or friend is one of the hardest feelings in the world. Usually, the family members would need assistance with arranging the funeral and making sure everything is taken care of. This is where the job of a funeral arranger comes in. Funeral arrangers also comfort and provide support to those who have lost someone they love. 
Occupational Therapist
Occupational therapists contribute to making people's lives easier every day. Their job is to help both young and adult patients in improving the skills they need to participate in everyday life. This means that they help everyone from children with autism to adults who would like to recover from an injury or a mental illness. This wide range of patients allows occupational therapists to deal with more than one scope of ailments. They also get to improve and change the lives of people of all ages. This is why an occupational therapist is one of the best jobs that impact people's lives positively. To become one, you'll need a master's degree and the required professional licensure for the job.
Life Coach
The job of a life coach can sound simple but it's quite the opposite of that. A life coach helps people and inspires them to make important decisions, choose their life path, and improve the quality of their lives in so many aspects. Many people turn to life coaches when they feel the need for guidance or when their goals and life dreams are out of reach. It's a job that will help you do good and feel good at the same time. Although you don't really need formal qualifications, it may require you a life coaching certification to get the job and start helping people. Life coaches who decide to increase their credibility within this role are always eager to take industry-recognized Life Coaching qualifications, whatsoever. After all, it's only to enhance your position and ensure you're well-equipped to help and encourage your clients.
Rehoming and Welfare Officer
Who wouldn't love to help stray dogs and cats find their future homes? As a rehoming and welfare officer, your main job would be to help stray animals find matching families or owners to take them home and take care of them. These animals would have complex needs and behaviours which means that the owners chosen for them should be patient and understanding with pets. It's usually a wonderful and heartwarming experience for these officers when they successfully find a loving family for one of the animals in the shelter. If you want to make a difference in the world, this is the job for you.
Speech and Language Therapist
Speech and Language Therapists usually work in schools, nursing homes, and hospitals. Their job is providing treatment for children and adults who struggle with important life functions such as eating, drinking, speaking, or swallowing. Just like occupational therapists, they work with a broad range of patients ranging from children with learning disabilities, dyslexia, or deafness whose speech is slow to develop, to people recovering or struggling from degenerative conditions such as head cancer, strokes, and neck cancer. These patients' swallowing and speech functions can also be slow to develop which is why they need the help of speech and language therapists.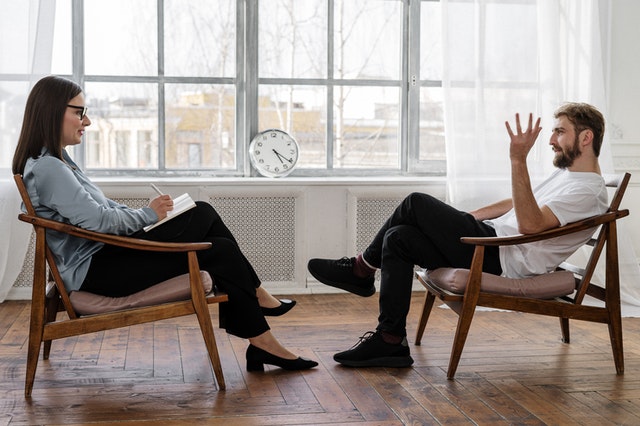 There are plenty of jobs and careers out there that impact the lives of people positively. Many of these jobs don't require advanced education for you to qualify. All you need is some determination and a good heart. Aside from this list, there are numerous other jobs where you can get the chance to help people in need and find shelters for stray animals. It's always a great feeling to realize that your work contributes to making someone's life better.