The interview process is a long and tiring one, especially for those that are not prepared for it. You can go through countless interviews, feel like you've gotten close, but still not land the job. This can be exhausting and defeating, making you sick of the process. This is why it is important that you best prepare yourself to ensure that you make the most of your first few impressions with a company.
Education
One of the first things that you need to ensure that you have when you are applying for a job and going about the interview process is that you have the correct credentials. One of the requirements for jobs in many professional career paths is that you have the correct education that is recognized by the programs, diplomas, certifications and other markers that identify to your potential employer that you are qualified. Without this, it tells the companies that you are applying for that you may not be capable and ready for employment. This translates to skills that you need on the field, as well as familiarity with specific tools and equipment that you will be using, from medical equipment to software and programs that deal with a multitude of different mediums. Ensure that you meet the necessary requirements prior to your interview, or be prepared to discuss why you are still qualified despite not having the educational requirements met, but still make a suitable candidate. 
Experience
In addition to education, experience is just as important, if not more in certain cases, to your chances at landing a position and job. Experience translates to on-hand learning with situations that you will constantly be in. Going to certain schools with different programs will often provide that opportunity to work in the field to get hands-on experience prior to your job. This could be through internships, co-op programs, or clinicals in terms of medical fields. You can also gain experience through volunteering on your own time, which allows you to get the edge in certain competitive fields. This provides the essential training that you need in order for employers to see that you are capable of working in their environments. Having pre employment medical, for example, is critical in dealing with patients, your teams and other staff members, as well as being able to focus and work in different pressure scenarios. It is of great importance that you have this experience, as classroom and book learning can only take you so far. Your theoretical understanding must be put to the test in order for you to be deemed reliable for a job position. In some careers, this can mean life or death when you are talking about the medical field.
Other Interests
For certain jobs and careers, companies like to know their team members and employees, as you will often be working in close proximity and be communicating with each other constantly. Having a team that gets along with one another is ideal and beneficial, as this promotes better cohesion and communication, allowing that to translate to the job and projects at hand. Although it may not put you above your competition in comparison to experience and education, showing your interest and personality can make the difference when employers are looking for ways to differentiate similar candidates with comparable qualifications. Showing your flexibility, as it relates to a job, can make your interview memorable and increase your chances of landing your dream job.
Networking, Mentors And Guidance
When you are applying for jobs and going through different interviews, one thing that will benefit you is if you have guidance. Having a mentor or making connections with people in the industry that you are focused on are extremely helpful in not only landing a job you desire but also making adjustments and progressing in your career. If you have interviews lined up with certain companies and for specific positions, it can help to get advice from others at the same company about how the interview process will be, what to expect, and get information on the company itself. If you haven't landed an interview, it is still important to network, as you can open up even more opportunities through your contacts, as oftentimes, jobs will open up to those that are highly recommended from existing or departing employees.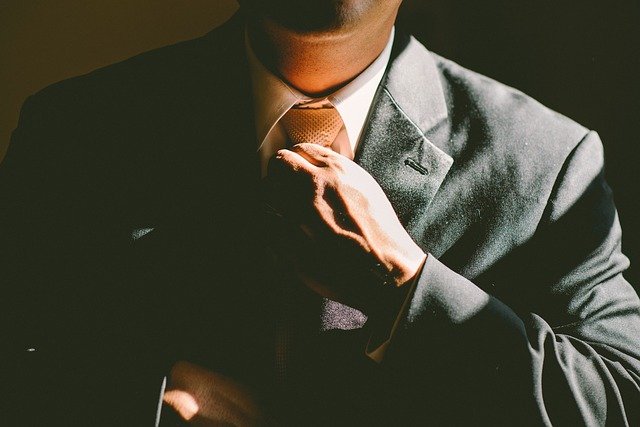 Research Of The Company And Job Itself
Always do some research in regards to a company before you interview with them. As stated, you may connect with current employees to get insight into what it is like at a specific business and at a certain job. This can help you determine if the job is even right for you, or if you might be suited elsewhere. You not only want to know what the pay will be like, but also how they treat employees, how much room there is to grow, and what your career will look like down the line regardless of whether you choose to stay with them or move on. Doing your research can help you figure out if the position you are interviewing for is the one you truly want.
Ask Questions
One thing that can help you when you are preparing for a job interview is having questions to ask your potential employers. This is important for several reasons. Having questions means that you have done your research regarding the company that you are applying to and that you are looking for ways to improve. This identifies you as a forward thinker and open with your communication. This could leapfrog you into not only getting a position at the company you are applying to but could also get you considered for even more responsibility and a bigger role if the interviewer and employer recognize your thought process. Of course, you don't have to force yourself to look for questions to ask if there are none, just to keep an open mind to think about it if they arise. 
There is a lot of work and preparation that goes into the interview process. You can't just go into it with your resume in hand and expect that you will be able to wing it. Preparation is key and this is a reflection to your potential employer of how seriously you take the job.