The modern job market is a cutthroat and often confusing world to navigate for up-and-coming professionals no matter the field. Finding your dream job is hard enough, but nailing the interview and landing yourself the position can seem nearly impossible. 
From writing out a perfect resume, securing an interview, highlighting all your best qualities, and catching the eye of potential employers, keeping track of the ins and outs of job seeking is crucial to securing the best position. 
While sticking out from the rest of the competition and nailing the interview process can seem like a difficult task, there are a few simple and effective strategies for landing your dream job!
Get to know yourself 
If you want to highlight your best qualities and paint yourself as the right fit for the job, getting up close and personal with yourself is the first place to start when pursuing your dream job. When looking for ways to improve your resume and professional image for the job hunt, sit down and evaluate your goals, motivation, and skills that you bring to your new position. 
Having detailed and healthy goals are essential to having a successful and productive professional career and they can help you understand more about yourself and what you want to do with your life. No one wants to be stuck in a nine to five job that they hate, so taking a step back and evaluating what you want your life to look like in the next five years will help you decide what you're passionate about and which careers would be a good fit for you. 
Motivation is one of the foundations of success, especially in a professional setting. Employers want to recruit people who would make energetic and motivated employees to add to their team. Even if the job of your dreams seems like the perfect fit from the outside, you have to be confident that you will have the motivation to work hard and pursue success in your position before you put the effort in to get hired. 
Going into an interview knowing your skills, strengths, and experience gives you a solid foundation to stand on when potential employers decide to hit you with the difficult questions. You want to have all the right answers to their inquiries and give them plenty of reasons to give you a callback. 
Sitting down evaluating your goals, motivations, and personal qualities is a great place to start when strategizing to land your dream job!
Whip out a killer resume 
 A resume is the employer's first glimpse at you and what you bring to the table. It should have all the basic information about you, your experience, education, and skills that would make you a good fit for the position. 
While it might seem like a good idea to include your entire work history along with your degrees and skillset, keeping your resume short and straight to the point is the best way to communicate the right information to the hiring team. They want an informative and easy to read, usually single page, resume that tells them everything they need to know before they offer you an interview. 
Include your most recent work history, your degrees, and skills that are relevant to the job you're applying to. Any other information they're curious about will be brought up in the interview. You can use a template available online or have a professional write one out for you to make it look as clean and professional as possible. 
Having a killer resume is another perfect strategy to catch the eye of potential employers and securing your dream job!
Make connections 
All successful professionals have a wide list of various contacts and business connections that keep them in the know about the ongoings of the industry as well as helping them get in touch with the right people. Having both personal and business relationships with successful people in your field will help you land your dream job for a number of reasons. 
Having a good relationship with someone on the inside gives you all the inside information about who's in charge and how to impress them. That contact may also be able to put in a good word for you. Once you make it in, your connections will help you get up to speed with how things work so you can impress your new boss. 
Making close connections with the right people can be a perfect strategy for working your way to the top and landing yourself your dream job!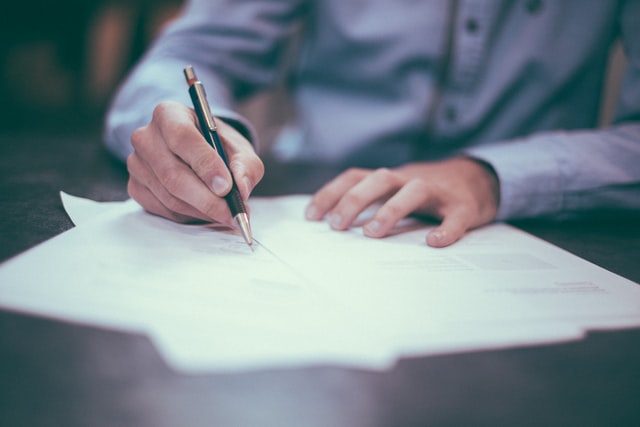 Polish your image 
When looking for ways to catch the attention of potential employers, it is crucial that you look the part for a professional setting. Portraying yourself in the best light both in appearance and skill set is crucial to nailing your interview and securing your spot on a team. 
Since your resume and portrayal of skills and qualifications are so crucial, make sure you highlight the best parts of your professional history and the value you could add to a company. You want potential employers to like you in their department. 
When you secure your interview, dress the part. Depending on the job, business casual is probably the best bet for impressing the interviewer. Make sure you look clean and ready to get down to business when sitting down for the interview. Securing a good first impression sets the mood for the remainder of your time with them. 
Taking steps to polish your professional image before you sit down for an interview is crucial to looking the part and landing your dream job!
Convey confidence 
Conveying confidence both in your body language and your communication skills is one of the most important strategies to securing your dream position. Employers want people who are confident in themselves and their skills, so everyone should know that when you walk into the room you mean business. 
Body language is very important to conveying confidence. Hold your head up high, have good posture, and don't fidget too much. People notice changes and patterns in body movement and you don't want to convey nervousness in an interview. 
Make eye contact and show that you're actively listening and engaged with the conversation. Showing good listening skills and that you're invested in the interview portrays confidence and professionalism. 
Commanding the attention of the room and conducting yourself with professionalism and confidence is one of the most important strategies to landing your dream job!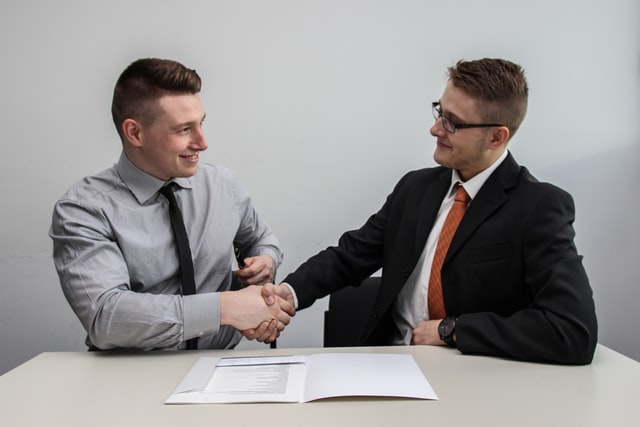 Secure your dream job
Tackling the highly competitive job market and pursuing the career of your dreams can be a daunting and exhausting process. Luckily there are a few simple and effective strategies to make you stand out in the crowd and land you your dream job!