There are many different ways to advertise your business. Promoting it in the right places ensures you reach more people and that they have a better chance of knowing about what you offer. Promoting your company is an important step in getting new clients for the business, but there are plenty of other steps that need to be taken as well. In this blog post, we will discuss some of these steps so that you can find success in promoting your company!
1. Create a Website for Your Business
Having a website is the most important step in promoting your business. You'll want to make sure that you include all of the information relevant to your company, including what products or services it offers and any contact information for those who would like more details about how they can buy from you. And with SEO optimization, your website can be easily found. All you need to do is to figure out how to find SEO services in your country and see how your website could benefit from them. Additionally, you may also offer an online catalogue with photos of merchandise if applicable. 
It will be important to set up a blog on this site as well so visitors are able to read regular updates about new additions, promotions, news items, and events related to your company. This is one way many companies have found success in reaching out and connecting with potential customers without having them leave their websites.
2. Make Sure That the Website Is Mobile-friendly
Many people use smartphones to browse the internet. This means that your website must be mobile-friendly, so it can be accessed on a variety of devices and in various locations.
If you are using a plugin for WordPress like Jetpack or WooCommerce to power your site, then this is already done for you by default (though there may still be some tweaks needed). On other platforms such as Squarespace, Wix, or Joomla!, an easy way to tell if they're mobile friendly is whether they have responsive design built into their templates. If not, however, then just make sure that when someone visits from a smartphone, the text expands nicely and images aren't cropped too much – otherwise people will quickly get frustrated with trying to read whatever content exists.
3. Use Social Media to Reach More People
One of the most important steps in promoting a business online is the use of social media. Promoting on platforms such as Facebook, Twitter and Instagram can allow your message to reach more people than traditional marketing methods like commercials or print advertisements.
 Choose which platform has the best demographic for your product/service and build out an advertising campaign that will engage with them;

Determine what you want to promote (your brand, a new product, using coupons) – Create graphics in line with your company's branding guidelines – Promote through contests or other incentives – Promotional posts are most effective when they offer information about a specific event;
By following these simple steps, you'll be able to start building up buzz around your products without breaking the bank!
4. Advertise Your Business Through Word of Mouth or Flyers Around Town
Having people telling friends about your business is the best advertising. Promote your business at a local event, like a festival or sporting match.
Share information about your products on social media; 

Promote your company in other ways, such as through word of mouth and flyers around town;
This will help you to reach more people while also earning their trust. People are more likely to go with someone they know or who has been recommended by friends than an unknown person online.
5. Get Involved With Community Events Like Festivals and Fairs
Promoting your company does not have to be difficult or expensive and there are lots of different strategies that you can try out.
One way you could promote your company is by getting involved with community events like festivals and fairs, these types of events will provide exposure on social media networks which would make it easier for more people to find out about what's going on at the event as well as hearing more information about what you do.
6. Have Someone Else Create Content for You
You can't be everywhere at once but you can have someone else create content for your business. Promote the video by sharing it on social media and email to get people talking about what they like or don't like about your products! 
Some of the most popular types of videos are product reviews, top ten lists, how-to's, testimonials from customers who love a particular item, etc.
Don't forget to list out their keywords in this paragraph so that when Google indexes them they know what these words mean in relation to each other (which is important for search engine optimization). In addition to including keywords throughout the text as well as writing quality content which includes paragraphs with more than one sentence and graphics where possible, it's important to also remember that Google will reward your content with more visibility if you include keywords in the title of a blog post.
7. Include Testimonials from Satisfied Customers on the Homepage of Your Website
Having great reviews or testimonials can be the difference between succeeding and failing as a business. Prominent testimonials from satisfied customers on your homepage will convince new visitors to buy from you, just like they have for years.
These reviews are so important in getting people to trust you more, especially if they're browsing online without having any previous exposure to your business. Testimonial snippets placed under every header or tab of your website should help immensely! They'll give you credibility by showing potential clients what others think about your products or services.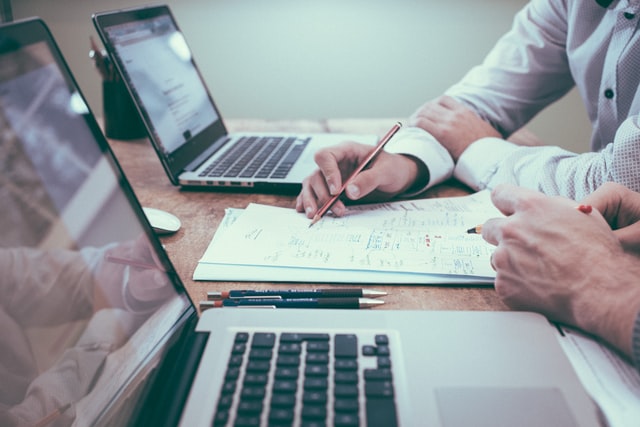 Creating a website for your business is an important first step in getting started. Make sure that the site you create is mobile-friendly so that people can find it on their phones and tablets easily. Use social media to reach more potential customers, advertise through word of mouth, get involved with community events where you live or nearby such as children's fairs or festivals, and ask someone else to write content for you if they are better at writing than you are!