Are you one of those salary earners seeking to become your own boss by creating your own business venture? Of course, you are but it can be daunting to start a side hustle or full-time job.
So the question is, what are the best small successful business ideas and investment opportunities accessible for you today?
When we talk about the most profitable businesses ideas, the world is loaded with different micro businesses you can invest in.
Try to look around your area, and you'll find one or more. The beauty of these profitable business ideas is that they need only a small amount of startup capital and are simple to manage.
This post shows some of the most profitable small businesses ideas that you can begin today. Many of these business ideas are limited in their scale but will allow you to get started without having to invest a ton of money into them.
5 Best Business Ideas You Can Try
Now, are you curious about starting profitable small businesses? Then keep reading to find out more small business ideas!
1.       Create online courses or digital products
Digital products such as templates, courses, and music are unique on this list of most profitable small business ideas. Unlike others on this list, they are not tangible products. You will not find recurring shipping or manufacturing costs to think about. Thus, your margins can stay high.
The only trick here is to determine what makes for a great digital product. What's valuable enough that people are eager to pay to download it?
The answers will range from original stock images to instrumental beats that can be accredited to other creators to templates and information products that help individuals' level up their abilities in a specific field.
Do you have a talent that can be converted into a digital product? Well, you can think about packaging that into a new stream of income!
2.       Offer digital marketing services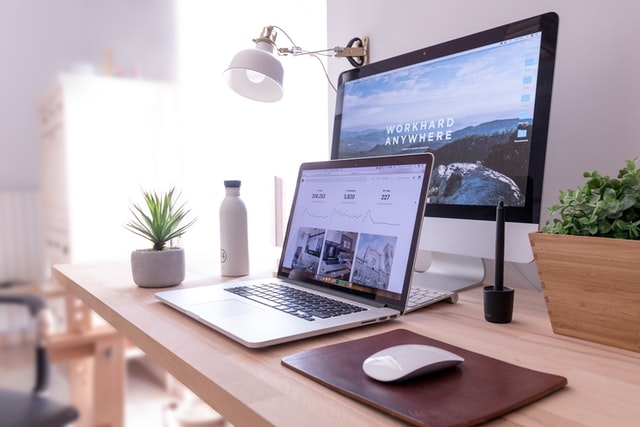 With more and more small business owners setting up their stores and website online, there is a high demand for online marketing services. Would you like to help small startups establish their brand and online presence? You can make your marketing agency!
You see, a marketing agency provides typically one or more of the following services:
Organic social media management
Content creation
Brand or creative consulting
Web design and web development
Help with paid social media advertising
SEO writing
Copywriting
Anyone can begin a digital agency, irrespective of their educational background. But keep in mind that running an agency is simple to do from a home office, so there are few startup expenses for starting this kind of lucrative business idea.
What's more, you can run an agency as a solo entrepreneur, or you can employ people who have the skills and knowledge in the areas you are less capable of. There is a big market for this kind of expertise but it can require you to learn a certain amount of skills beforehand.
3.       Consulting
Did you know that you can become an advisor to customers and a prominent one? In this profitable business idea, you need to know what consultation service you plan to provide. Often, people will be looking up to you for answers to their concerns.
Once again, you don't need a massive amount of capital to jumpstart a consulting business. Take note that consultants exist in various fields, including medicine, law, catering businesses, marketing, accounting, digital, landscaping, marketing, food trucks, fitness training, and many more.
To convince your customers to count on you, show them your recent accomplishments and lay down a well-defined process about how to help them accomplish results. Clients will always pay more for anything that adds value to their lives.
4.      Fitness instructors and personal training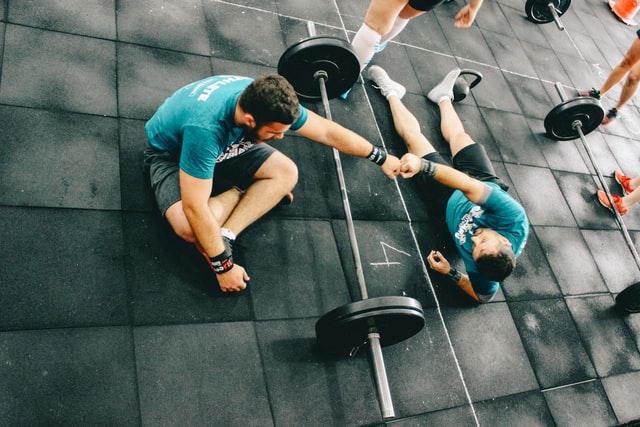 The fitness sector has proven to be resilient and adaptable. Fitness instructors and customers have shifted to outdoor and online classes to remain active and healthy. The shift to remote work has also created a need for exercise like never before.
Particular fitness trends come and go, but the demand for quality content and fitness trainers stays constant. If you're skilled in this aspect, reach customers and create a following through social media platforms such as Instagram Live, IGTV, TikTok, and YouTube.
Further, you can also utilize social networking sites to look for clients to make personalized workout programs at their preferred cost.
You see, getting started in fitness training could be relatively easy. You can take a proper certification examination, or in other situations, only being a self-taught fitness geek is enough to break into the industry.
5.       Freelance writing
The freelance writing sector is massive. Highly rated freelance writers work at least forty hours a week, and their net annual income is around $40,000.
The rise of the internet and the computing era have created many online job opportunities for these writers. If you have excellent writing skills, many clients will be ready to pay you to write some content.
Particularly markets where expertise is highly sought after, pay well. If you have the ability to write legal or medical columns, you will be highly sought after on well-known freelance platforms like Fiverr or upwork.
Another growing industry that is often frowned on is the gambling market. However writers who understand the industry and its laws particularly the UK gambling act are able to ask their price, as good writers are so hard to find in this niche.
FAQs
Q: What is considered a small business?
A small business is any company that either hires less than 500 staff or falls under a particular annual receipts cap. Many small businesses in the UK are much smaller—the average startup employs one to nineteen people.
Q: How can you find a lucrative small business idea?
Create a list of things you like to do or would want to work on. You can then take a look at whether other businesses are doing similar things. Make sure you note what you can do or what concerns you can fix for them; the best ideas that consumers feel the need for.
Q: How can you start your great business idea without experience?
It's simple, be willing to learn. You can take advantage of free online courses and some success stories shared by others to learn from their mistakes. You can also take consultation from others who are more experienced or getting yourself a mentor.
Q: What online business ideas are in demand?
Create online courses or digital products
Offer online marketing services
Consulting
Fitness instructors and training
Freelance writing
Final Thoughts
If you can dream it, you can get it. You will find many ways to start a business without capital. No matter what industry you pick, let passion become the key to propel your goals.