Communication is an integral part of business, from the smallest company to the largest. Without communication, a business cannot run effectively or efficiently – it will be fraught with problems – its staff will find themselves running into problems every single day. However, when a business improves its communication channels, all of them come together, and businesses begin to function much more manageably and more effectively. Improving your business's communication methods is something you will want to do; it is definitely something you will want to encourage among your colleagues and staff.
In this article, we will tell you about several easy ways to improve your business's communication channels personally. Taking a proactive approach and handling your business's communication yourself is something we recommend that you do – it is something that is very admirable and something you will be rewarded for, if not commended for, later on down the line, whether it be formal recognition or just the satisfaction of knowing that your business has achieved great things by virtue of your decision to go ahead and improve communicative channels.
Yes, it is fair to say that improving your business's communication is crucially important – here's how you can do it.
How to Start Improving Communication
When you start improving your business's communication, you must set a plan in place. If you have a large business, it will be very difficult bringing everything together and improving it. However, it is not impossible, and it will just require a lot of work. To begin with, set up a plan moving forward, including some of the points we have yet to mention here. With a plan, you will be ready to make a start on improving your business's communication.
If you have a large business, you will want to contact each department's manager and have them cooperate with you. At first, change might not be something that they want, as it is usually the case that streamlining and 'efficient' change gives them more work to do. Still, it is important to ensure you do not overburden them or overcomplicate the situation – remember your job is to improve communication at this point, not to bring about significant change in your business outside of that. In summary, to improve mass communication, set up a plan and start reaching out to areas of your business you may not be in frequent contact with.
Communication Platforms
Communicating in large businesses is much easier when you have dedicated channels and platforms for communication. The days of businesses using the phone to speak to one another are long over in the sense of phone calls and regular phone check-ups. Instead, most businesses use applications to communicate now. However, the chances are that you already have an application (or a few) to communicate, in which case, you can skip straight ahead to the next point, in which we will discuss the unification of platforms to eliminate confusion and promote healthy communication.
Unification of Communicative Channels
If you want what's best for your business, then the unification of your communicative channels is definitely it. To begin with, you will want to eliminate multiple communication and channels and, according to the communication specialists from https://www.gamma.co.uk/solutions/unified-communications/, unify them in a single one, effective, all-encompassing channel. Unifying your communicative networks is a fantastic way to streamline business and get in touch with your business in only a few seconds, rather than having to frantically switch between platforms to appease multiple different areas of your business at once, which can be very difficult.
Weekly Check-Ups
One way to improve communication is to promote weekly check-ups online. At the moment, we are all forced into using platforms like Zoom because of the lockdown restrictions imposed, which have completely devastated businesses mind you. Weekly check-ups and meetings enable your business to streamline its processes and prevent any problems from occurring down the line somewhere. Weekly check-ups only need to take half an hour or less – they just need to give members of your team enough time to discuss any issues they may have (or predict having in the future).
Office Working
Another popular method of maintaining communication that has seen a huge surge in use over the last few months is through digital office working. On platforms like MS Teams, you are given the opportunity to start an around-the-clock video chatroom. Using this, you can encourage your staff to log on and show their faces and cameras at least for half an hour a day. This will promote internetworking among your staff and will mean fewer emails need to be sent out because staff are always in communication with one another, even if they work in different areas of your business. Office working online has seen a huge rise in use over the last few months, and it has, quite honestly, improved many business's communication drastically. We do recommend you give this a go if you are interested in improving your business's communication. Improving communication is a very important thing that you cannot overlook.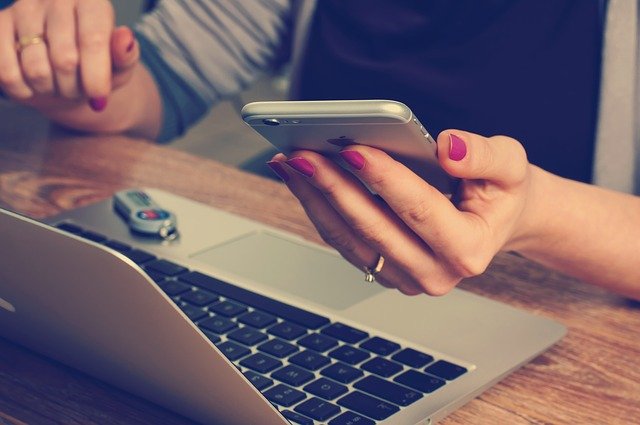 Group Chats
On platforms like WhatsApp, you are given the opportunity to hold group chats. In these group chats, you can get your staff to communicate with one another or just promote healthy conversation and debate among your staff. These chats can be used when they are not working – or when they are – but not for business-related purposes.
A chat dedicated strictly to a non-formal conversation is a great way to forge bonds among your staff and help them to communicate and become friends. Promoting non-formal conversation among your staff is a fantastic way to improve your business and how it communicates. When staff come to know one another outside of work, they will work together better and should cooperate with one another much easier. Group chats are a great way for you to promote internetworking in your business – definitely do not overlook the benefit of a humble and simple group chat.
Promoting communication among your staff is something you absolutely must-do if you want your business to succeed and achieve greatness. It is something that can be done very easily, providing you are dedicated and careful. We hope that you have enjoyed this article and that you will come back and visit us again soon.