If you're a veterinarian, you know that there are always ways to improve your clinic. In this blog post, we will discuss some of the top ways to easily improve your vet clinic and make it more efficient and profitable. Keep reading for tips on how to make your clinic the best it can be.
Implement A Better Scheduling System
Implementing a better scheduling system is one of the easiest ways to improve your vet clinic. By using software that allows you to track appointments and patient information, you can keep your clinic running more smoothly. There are many different types of software available, so be sure to choose one that fits the needs of your clinic. A good veterinary practice management software will help you manage your appointments more efficiently, which will free up time for you to focus on other tasks. It will also help ensure that patients are seen on time, which can reduce the number of cancellations and no-shows. In addition, having accurate patient information at your fingertips can make it easier to provide quality care.
Streamline Your Procedures
One way to improve your clinic is by streamlining your procedures. This means making sure that everything flows smoothly and efficiently from one step to the next. You can do this by creating checklists for each process, making sure all of your staff are familiar with the protocols, and training new employees thoroughly. Having a streamlined system will help reduce errors and ensure that patients receive the best care possible.
Standardize Treatment Plans
Having a set of protocols for how to treat common conditions can help ensure that all patients receive the same high level of care. This also helps reduce the number of time vets spends on paperwork, as they can simply check off boxes on a treatment plan rather than having to write out each step of a procedure every time it is performed. There are many great technology tools available to veterinarians that can make their job easier. For example, electronic medical records (EMRs) can store patient information and track treatments, which can help improve communication between vets and staff. Additionally, diagnostic tools like ultrasound machines and CT scanners can help speed up diagnosis and treatment.
Train Staff On Proper Protocols
One of the best ways to improve your vet clinic is to ensure that your staff is properly trained on all protocols. This means ensuring that everyone knows how to handle animals, as well as what tasks need to be completed in a given situation. Ensuring that your staff is well-trained will help reduce errors and create a more organized and efficient clinic. Additionally, it can help make your clients feel more confident in their experience at your clinic. There are many different ways to train your staff on proper protocols. One option is to hold regular training sessions, which can cover everything from animal handling techniques to basic first aid procedures. Another option is to use video tutorials or online courses. These can be helpful for clinics that have staff located in multiple locations, or for clinics that have a lot of new employees. Whatever method you choose, be sure to tailor the training to your specific clinic and its needs. By ensuring that your staff is properly trained on all protocols, you can improve the overall quality of your vet clinic.
Delegate Tasks To Maximize Efficiency
When it comes to running a vet clinic, it's important to delegate tasks to maximize efficiency. This means that everyone on your team knows what their role is and what they need to do to help the clinic run smoothly. By delegating tasks, you can ensure that everyone is working together towards the same goal and that no one is feeling overwhelmed or overworked.
Assigning specific duties to each member of your team also allows them to develop their skills and knowledge, which can help improve the clinic as a whole. Define each person's role within the clinic. This includes what they are responsible for and what their duties include. Make sure everyone is aware of what needs to be done and when it needs to be done. This can be done through job descriptions or checklists. Set deadlines for tasks and make sure everyone is aware of them. Create teams or groups that will work together on specific projects or goals.
Encourage Communication Between Staff Members
Communication is key in any business, and the veterinary clinic is no exception. Make sure that all staff members are on the same page by establishing clear lines of communication. This will help ensure that everyone is working towards the same goals and providing the best possible care for patients.
You can encourage communication between staff members in some ways. One approach is to hold regular team meetings. This allows everyone to share updates, discuss any issues that have arisen, and brainstorm solutions. Another way to promote communication is to establish clear policies and procedures. This will help ensure that everyone knows what is expected of them and how they should go about completing tasks.  It's important to create a positive clinic culture where team members feel supported and appreciated. When team members feel valued, they are more likely to go above and beyond their duties. A positive environment also helps foster cooperation and teamwork among employees.
Evaluate And Revise 
One of the best ways to improve your vet clinic is by evaluating and revising your processes. This includes taking a look at what's working well and making changes where necessary. Take stock of what's currently working well in your clinic and try to emulate those practices elsewhere. Look for areas where patients or clients are experiencing difficulty, then brainstorm possible solutions. Identify any bottlenecks in your process and work to remove them. Be willing to experiment with new ideas and be adaptable to change. By continually evaluating and revising your clinic, you can ensure that it runs as smoothly as possible and provides the best possible care for your patients.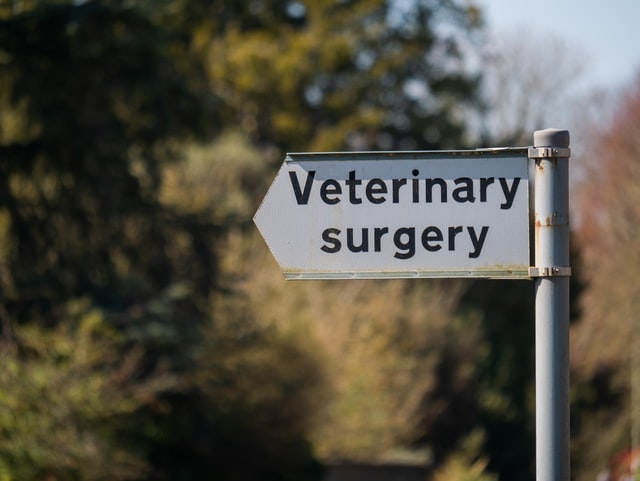 There are many ways that you can easily improve your vet clinic. By following the tips listed above, you can create a more efficient and welcoming environment for both your staff and clients. This will help to ensure that your clinic continues to run smoothly and provide the best possible care for animals.