Pets are our family members and they deserve the best care when they fall ill. For this reason, people are very selective when it comes to choosing veterinary clinics. They want to ensure their pet gets the best possible service. Fortunately, there are ways to improve your veterinary clinic to help make it stand out from the competition. Read below to learn more!
1. Have the Necessary Equipment 
Veterinary clinics require many different pieces of equipment to provide superior medical care for animals. Necessary equipment includes but is not limited to exam and surgery tables, digital x-ray machines, anaesthesia machines, lighting, autoclaves and sterilizers, and IV pumps. Be sure to have top-of-the-line equipment on hand at your vet clinic, and consider upgrading regularly.
Some veterinary equipment may not need replacing very frequently but the technology behind others can quickly become outdated. Stay on top of industry trends and upgrade your equipment when necessary, as this helps you provide superior care and service to all your animals.
2. Waiting Room Experience
The waiting room is a very important part of any veterinary clinic because it is the first place people see upon arrival at your clinic and it is where they pass the time while their pet receives care. To make a good first impression on customers, upgrade your waiting room and create a pleasant environment. Make sure there are comfortable chairs or couches and create a pleasing aesthetic with warm colours, artwork, and other decor.
There are many different amenities you can provide in your waiting room. For example, offer some coffee, tea, water, or light snacks. Many people will pass the time on their phones or computers, so be sure to offer complimentary internet. It will help to provide them with other sources of entertainment such as magazines, television, or music playing at a low volume. You could also provide toys, games, or other entertainment geared toward children. A homey waiting room experience helps people relax and feel better during what could be a stressful time.
3. Cleanliness
Improve your vet clinic by holding an impeccable standard of cleanliness. Keeping a clean clinic provides many different benefits for employees, visitors, and animals, but the main purpose of regular cleaning is to keep everybody healthy. People and animals may be exposed to various diseases over the course of their visit at a vet clinic, and regular cleaning helps eliminate any disease-causing germs and bacteria. This helps keep people and animals healthy and safe from diseases. A clean environment also creates a sense of comfort amongst patrons.
Each area of your vet clinic requires different levels of cleaning. Equipment must be properly sterilized, sanitized, and disinfected after each use to eliminate any harmful materials from the previous animal. Follow the instructions to clean your specific equipment to make sure it is done properly. There are also certain state regulations and health standards concerning veterinarian clinic cleanliness, so be sure to stay up to date on these laws because they will help you develop a cleaning plan.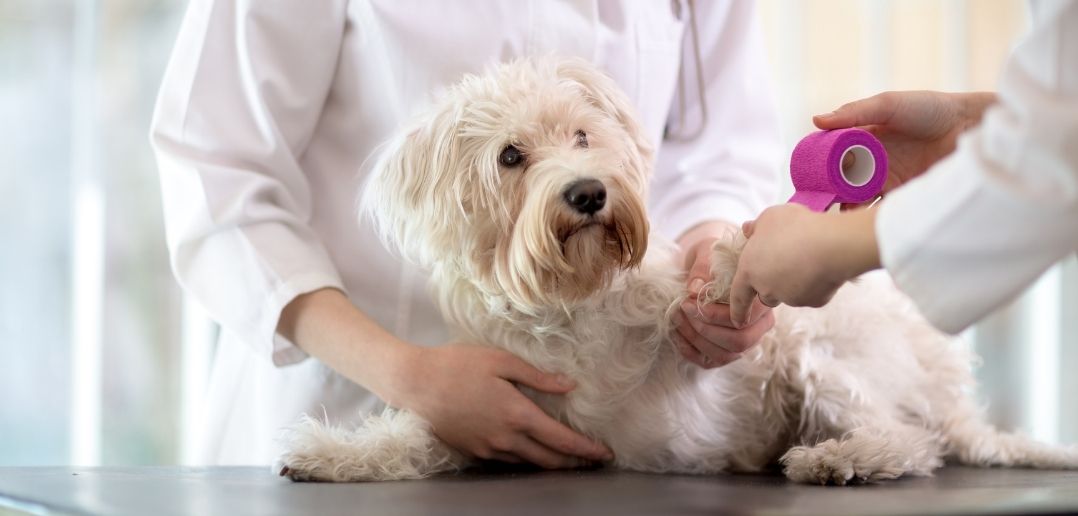 Ductless Mini Splits
Installing a ductless mini split HVAC system will improve your veterinary clinic by creating a comfortable indoor climate for the animals, customers, and employees. Ductless mini splits are a highly efficient air conditioner system that feature one or more indoor air handling units connected to an outdoor condenser by copper wires and pipes.
Ductless mini splits are so efficient that they will lead to reduced energy costs for your clinic. They also improve your indoor air quality by serving as air filters, purifiers, and dehumidifiers. Each air handling unit has a filter inside that removes harmful airborne materials such as dust, dirt, debris, pet dander, and more. They also remove airborne moisture to prevent mould and mildew growth. This helps create a safe and healthy indoor environment by eliminating exposure to harmful airborne materials and preventing the spread of airborne diseases.
Ductless mini splits are available in single or multi-zone systems. Single-zone systems work best in smaller clinics, while multi-zone systems allow you to heat and cool different areas independent of each other. This is advantageous for larger clinics with multiple rooms or floors that have different temperature needs.
Expand Your Digital Presence 
The internet and modern technology can help improve your veterinary clinic, as it is crucial to have a digital presence when running a business today. Digital marketing is one way to use the internet to your advantage.
Social media, Search Engine Optimization (SEO), and Google Analytics are three of the many ways you can use the internet to acquire new customers and grow your business. This type of marketing can be done in-house or outsourced to a speciality marketing firm. Outsourcing your digital marketing allows you to focus on more pertinent aspects of your business, but handling it in-house can help save costs. 
An online customer portal is another way to expand your digital presence. Online portals allow customers to communicate with the clinic via text or chat, access information, complete tasks such as scheduling appointments, and more without picking up the phone. This is beneficial for both the customer and the veterinarian. The customers can quickly access information whenever they want and by streamlining simple business processes, it opens up more time and effort for the veterinarian to focus on other more important duties of operating a clinic.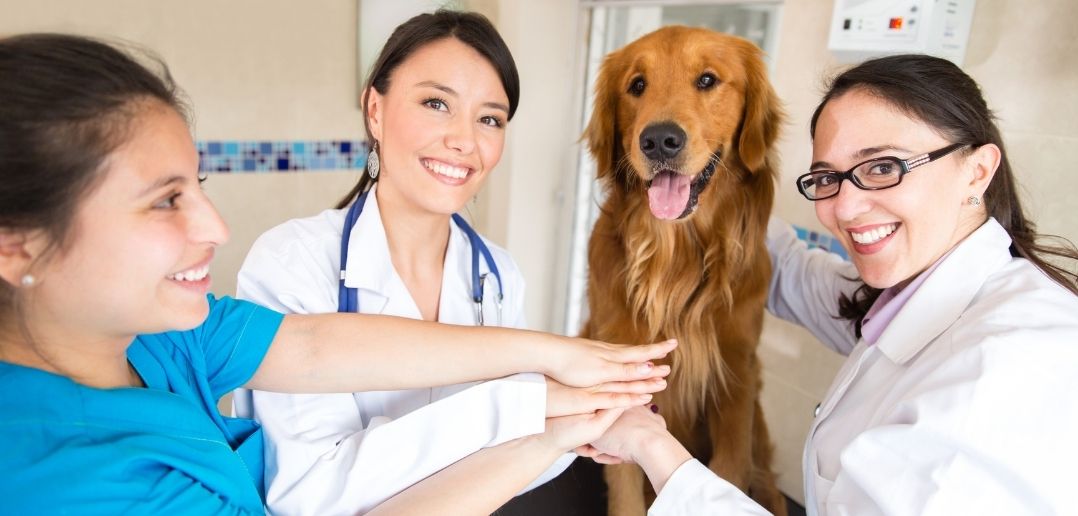 A Positive Demeanor
Visits to the vet can be very stressful for people. People love their pets dearly, and they don't want them to be ill. Maintaining a positive demeanour can drastically improve the customer experience at your clinic. Be happy, smile when talking to them, and offer words of support and comfort when needed. Customers will be very appreciative and grateful for your warm demeanour, and it goes a long way toward improving your veterinary clinic.