In any manufacturing process, the amount of time and resources required to complete a process are vital to its success, both in terms of delivering a quality product on time and profitability. 
An inefficient or ineffective manufacturing process can cause a final product to be of poor quality, have a longer production time and waste resources such as labour, electricity and materials. The result of these issues is lower productivity and wasted money, however, there are ways for production managers to improve the performance of manufacturing processes. 
If you are looking for ways to improve the efficiency of your production processes then the six pieces of advice in this article should be helpful. 
1. Use Data to Review the Existing Workflow
To fix the problems in a manufacturing process they first need to be identified and diagnosed by reviewing information from three core areas involved in a workflow, these are equipment and technology, processes and staff. 
During the review phase, plant managers gather information about the equipment, machinery, technology and tools required in the production process. Some factories use computers and apps to monitor production and provide downtime tracking for machines. These kinds of diagnostic tools can help managers quickly identify, quantify and resolve issues with machinery that are reducing productivity. As well as using technology to highlight problems, during a review, a production manager should also inspect the condition of equipment, review if it's fit for purpose and weigh up the costs of upgrading machinery. 
Production managers are also responsible for monitoring and reviewing all the different individual processes in manufacturing a product. It is good practice to map out the production processes to identify any areas that are slowing down production. Production management software and the built-in software in some machinery provide performance data so managers can spot regular issues. 
It is also the job of factory managers to periodically review the staffing situation by checking the employee's skills match their positions, ensuring adequate training is given and reviewing safety regulations are being followed. Managers can also use software to monitor staff by creating profiles and tracking performance records. 
2. Strictly Follow a Maintenance Schedule
Broken or faulty machinery can quickly slow down or completely stop production, which is why having a maintenance plan that involves regular checks and repairs if necessary is vital to a successful manufacturing process. 
Even though maintenance often means stopping a machine for a while it will always be faster than replacing an important part or even the machine altogether, therefore regular maintenance can save money and of course time. 
When implementing a maintenance plan, factory managers should ensure:
All operators are trained in standard maintenance procedures and can troubleshoot regularly occurring issues. 

Maintenance work isn't delayed.

Information from production schedules and process reviews is used to schedule maintenance at the least disruptive times so stoppages don't affect production. 

Preventative maintenance is scheduled regularly. 
3. Make Sure Equipment, Processes and Technology Are Up-To-Date
After completing a review of the equipment and processes, managers can start to highlight which machinery or processes require alterations or upgrading.  For the parts of production still done manually, it is worth considering automation to speed up the process or reduce mistake caused by human error.
Checking machinery and production software is up to date is also crucial for smooth manufacturing, and machines are performing below par, then installing new software can improve efficiency by providing better solutions for scheduling, inventory management and workflow monitoring. 
Purchasing new machinery or software can be costly, so it is a good idea to weigh up the improvements to productivity against the high initial cost of investment. 
4. Ensure Employees Are Trained 
The consistency, duration and quality of introductory and ongoing staff training have a big impact on the productivity and safety of a manufacturing process. To get the most value out of machinery and equipment investments a factory must have well-trained staff, furthermore employees that receive plenty of training and opportunities to learn new skills are more likely to stay at a company. 
There are some steps a factory manager can take to maintain staff training levels including scheduling training for new equipment, creating a staff handbook, providing refresher training, keeping records of training sessions and offering further training opportunities to staff if desired.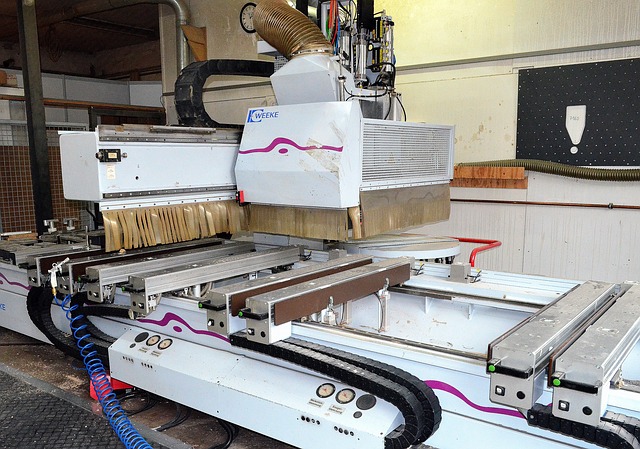 5. Keep the Right Amount of Inventory
There are negative consequences on production if a factory is holding either too little or too much inventory such as raw materials or parts. An inventory that is too small could cause stoppages due to the lack of materials required in the production process, whilst an inventory that is too large will mean higher storage costs and a possible risk of wastage. 
Inventory management can be improved and supported by making use of software to provide inventory tracking, automatic shortage warnings and automatic ordering to get refills from suppliers. 
Having good working relationships with suppliers also helps to reduce the risk of slow deliveries and mistakes when ordering stock. Maintaining records of delivery times and the quality of goods from your suppliers will help you to review if it is having any effect on productivity. 
6. Maintain Organized Workspaces
Workspace can be optimized to maximize performance and productivity in several ways such as: 
Reducing the number of steps or amount of movement an employee needs to take to complete a task. 

Removing clutter so employees and products can easily move.

Getting rid of unnecessary tools and materials.

Organizing documents, equipment, materials and tools so they can be conveniently accessed and used. 

Laying out the factory floor so products flow along the manufacturing line seamlessly.
The purpose of organizing workspace and designing factory layouts is to reduce the distances employees, raw materials, parts and products have to travel from one production point to the next. The more staff and products move around workstations or the production floor the longer it will take to complete finished products whilst overheads such as rent and payroll still need to be paid. 
Slow and problematic manufacturing processes can be costly for any business as it drains time and money spent on equipment, labour, materials, rent and utilities. However, managers can solve manufacturing problems, and improve performance and productivity by taking note of and implementing the advice above.