The work environment plays a significant role in an employee's happiness and productivity. A clean, organized office space with pleasant decorations is more than just aesthetically pleasing – it can also increase the morale of your employees and boost their positive feelings towards work. Here are some best practices for optimizing your workspace to make employees feel more comfortable.
Get Room Dividers Or Partitions 
If you are working in a small space, dividers or partitions can provide your employees with their own personal space. As the folks at Portable Partitions say on their website, this is a safe and flexible way to divide a room however you want, anytime and anywhere. This will make your employees feel like they have their own office and separate work area.
This is especially important for those who share an office together because it provides each person with some privacy to focus on their individual tasks without distraction. 
Make Use Of Natural Light
Natural light is the best possible kind of lighting for any workspace. It creates a pleasant and inviting atmosphere, and it also reduces eye strain, which can help improve your employees' focus on work tasks. A sunny room with lots of natural light is typically more enjoyable than one without, so design your space accordingly. 
Employees who don't have access to enough natural light often end up using artificial lights that emit harmful UV rays and decrease their productivity and moods. 
Organize Your Workspace
Employees who work in an organized and clutter-free environment feel more comfortable and relaxed, which is important when it comes to boosting morale. 
If you notice that your desk or office needs a little organization, take the time to clean it up before you leave at the end of the day. This will cut back on wasteful energy expenses by reducing clutter and increasing efficiency – resulting in a cleaner space overall.  
A well-organized workspace saves time by eliminating wasted motion from searching for misplaced items that have been buried under other things. It also helps people remember where they put their valuable resources, such as documents or products they need for specific projects.
Provide Employees With Quality Furniture
Good quality office furniture is a crucial part of an employee's comfort level while they are working. To make sure your employees stay comfortable, provide them with properly sized and ergonomically correct chairs that offer support for their legs, feet, and backs. It is also important to have plenty of surface space, such as on top of your desk or credenza. 
Offer ergonomic accessories like keyboard trays and document holders so that you can better fit your offices to the needs of your workers.
Keep Noise Under Control
Employees who work in loud environments often develop high blood pressure and other health-related problems resulting from the stress caused by noise distractions. To keep this from happening in your workspace, make sure you control the level of noise in your office space. 
Ensure that your workspace has proper soundproofing or sound-absorbing surfaces to block out background noise and keep employees focused on their work tasks by eliminating distractions.
If you are working in an open-office environment, encourage employees to use headphones when they need to concentrate on a task for more than 30 minutes at work. This will help reduce the ambient noise within earshot while still allowing them access to important audio cues like phone conversations or alerts from the computer software.
Make It Possible For Employees To Stay Healthy
Employees who feel comfortable at work will be more likely to stick with their job long enough to see positive results, rather than looking for another opportunity. When employees feel like their health is at risk, they will often find ways to escape the situation. However, this takes dedication and effort that many workers lack when it comes to staying healthy at work.
To avoid turnover within your company, make sure you provide your employees with flexible working conditions that support their health needs. Offer them benefits like on-site gym memberships or fitness classes so that they can stay in shape while still doing their jobs. 
Offer healthy food options throughout the workday by encouraging coworkers to eat lunch together in the break room every day. This will help build a sense of camaraderie among employees who may have been strangers before, which makes for a better overall work environment.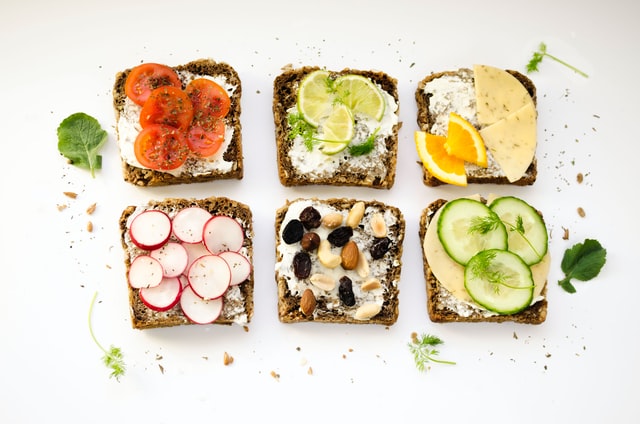 By following these tips, you can guarantee that your employees feel more comfortable at work, which is crucial to increasing productivity and avoiding distractions. Finding ways to maintain a supportive office environment boosts morale and helps workers produce their best results. From getting room partitions to soundproofing, now you know how to optimize your workspace for a comfortable working atmosphere.