The term "organic traffic" is heard very often, but many people don't really know the meaning of it. Basically, it is used for referring to the visitors that land on a website as a result of "organic" (unpaid) search results. It is the opposite of paid traffic (visits generated by paid ads). Organic visitors find the website using a search engine, such as Google, Bing, or Yahoo.
If you have a website and your goal is to increase organic traffic, the easiest way is to publish relevant and high-quality content regularly. However, there are many more strategies you can use to attract new visitors. Luckily for you, there is a special branch of online marketing that focuses on improving organic traffic and it's called SEO.
What Is SEO?
SEO is short for Search Engine Optimization. Your main goal is to have more visitors to your website and, to achieve that, your website must appear as high as possible on the results list of a search engine (E.g. Google, Yahoo, etc.). 
If you are wondering why it is so crucial for a website to be on the top of the list, just ask yourself if you would rather visit the first few sites that pop on Google Search or continue searching? We think the answer is obvious! 
When you own a website it's important to ensure it is search engine friendly. You can discuss this with your web designer or use a service that offers to help you with SEO. As stated by the professionals trained in SEO in Surrey: "Without good SEO, it's like launching a business on an empty high street with no traffic or consumers". Search engine optimization consists of several key elements that ensure the search engines rank your site for relevant keyword searches. When an expert optimizes your website, your customer number will start to grow rapidly. But there are some steps you can take on your own. In this article, we will explore some SEO secrets that are a real game-changer. Let's begin!
SEO Techniques
Let's analyze some of the basic SEO techniques, which will help you understand how SEO works!
Link Building
The number of links to your website is essential, so be sure to have enough backlinks and optimize more search engines. Link building is basically the process of acquiring hyperlinks from other sites to your own. Simply put, it's a way for visitors to navigate between pages online. There are many techniques for link building, but SEO experts agree that it's the hardest part of their jobs. When you master it and start building high-quality links it can really put you ahead of your competition.
Content Marketing 
There is a famous saying in the world of digital marketing: "Content is King, Link Building is Queen".Unless you have great, unique content all your efforts will be worthless. At the end of the day that is what will make visitors return to your website.
So, how can you use content marketing to improve SEO? Here are few tips to get you the best results:
Make sure you research your target market. This is the first and the most important thing to do when creating an SEO content marketing strategy

Do your keyword research

Create good content and update it over time
Directory Submission
Putting your website under a category in an online Directory can significantly improve your link-building. You should definitely try this one out. It's simple, but it makes a huge difference.
Link Exchange
This is the easiest way to get backlinks, so make sure you try it yourself. The exchange usually happens between websites with similar content and you wouldn't believe how quickly it can help optimize your website.
Competitor Reverse Engineering
It's sometimes a good idea to analyze the competition and how they optimized their website. Maybe you will get some good ideas. It can be very difficult to be original online sometimes, so you should use all the help you can get.
Social Bookmarking
Using social networks is always a great idea, especially nowadays. But pages like Reddit, Pinterest, or Pinboard also give results in instant links. This way visibility of your content will be rising and posts will be reposting, which is a great way to gain more profit.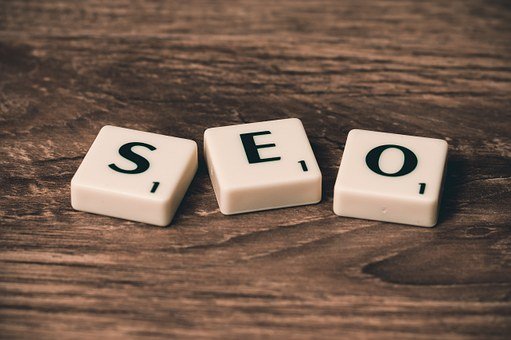 Things are constantly changing in the marketing and IT sector and it can get quite difficult to follow all the trends now that they are progressing rapidly. But maybe you should try looking at it from a different angle? Maybe this is the reason why there are so many opportunities when you are trying to improve your business. Marketing must always be adaptable and apply new approaches and techniques as the industry changes. SEO is a perfect example of this process and has a crucial role in modern society.