Resource allocation involves the development of a plan that aims to make the most of the resources available when undertaking a project. Even in business, you need to allocate resources in the short to long term to achieve your desired goals. Resources vary, and they can include the human resources, materials, supplies, and equipment that you use to perform different tasks. Therefore, you need to properly allocate your resources to attain your goals. Here are seven tips that you can use to organize and improve resource allocation.  
1. Define Your Scope
First and foremost, it is imperative to define your project scope to allocate and manage the resources. Whether the project is small or big, you need a detailed outline of all aspects like resources, timelines, activities, and deliverables. Your project scope should outline everything involved in a project. The scope should also help you determine the supplies and materials that may be required. A clear scope makes it easier to allocate resources. Therefore, take your time to get the bigger picture before beginning any resource allocation. 
2. Set Your Sales Goals
When you are dealing with sales, you need to set clear and achievable goals. It is essential to understand the sales glossary so that you get a clear idea about what you are dealing with. Many people often fail to achieve their goals as a result of poor planning or being over-ambitious. Make sure that you understand everything required for you to achieve your objectives. You should work with the right team if you are concerned about obtaining your objectives.   
3. Identify The Resources 
When you know the scope and objectives of your project, it is now time to try to get your resources together. You need to identify the supplies and materials required to undertake the work. You also need to choose the equipment required and the people who will perform different tasks in the project. You should make sure that you have the resources before you think of allocating them. In other words, there might be no project to talk about if you do not have the resources. 
4. Do Not Wait For Too Long
Procrastination is another mistake often made by project managers. You do not need to wait until something goes wrong, since this means that you will have to scramble to get it again. In some cases, it might not even be possible to regain lost opportunities. Do not wait for resources to accumulate, since you may never reach the desired amount. You must learn to work with the available materials and supplies, and everything will follow.  
5. Use Appropriate Tools
The greatest asset that you can consider to manage your resources productively is to utilize appropriate tools. For instance, with the right project management software, you can get your data organized and updated automatically, which also helps to improve accuracy. You can also use these tools to track and monitor resource allocation. If you invest in such a wonderful tool, you can make your life easier in many ways. 
6. Be Realistic
Another important step that you must consider is that you should be realistic when allocating resources. You should avoid a situation where you add too many people who can strain your resources. The other mistake to avoid is working on assumptions. You may realize at a later stage that your assumptions are baseless, and they can impact the project if you are not careful. Therefore, determine the resources required for the project if you want to be on the safe side. 
7. Know Your Resources 
You must have a clear understanding of the resources required for your project. It is impossible to manage something that you do not know. You must take stock of the project members' skills and capabilities to be in a position to allocate them appropriate tasks. When assembling a team, make sure that you avoid duplication of roles, since this can derail progress in the project. Since each project requires different resources, it is imperative to do some homework and insight into everything that you may need.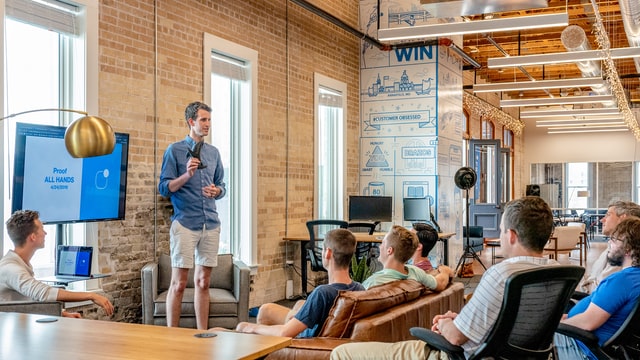 When carrying out a particular project, you should ensure that you have an effective strategy in place to allocate the resources. Even if you have plenty of resources, you may still fail to achieve your project goals if you do not carefully allocate them. The above tips can go a long way in helping you to ensure that all the materials are put to proper use. You should remember to be realistic when you allocate supplies for a particular project.