Have You Done Your Research Before Starting Your Journey? 
Investments, the stock market, and currency trading are all huge hot topics right now. While these all have the potential to help people bring in a steady streamline of income, people often make the mistake of heading into things like Forex Trading without doing the research. In a lot of cases that leaves people with quite the opposite of added income, and in extreme cases can even put some individuals in debt. 
If you've been looking into delving into the realm of Forex Training you've come to the right place. Here are 8 things you should know before getting started. 
1) What is Forex Trading? 
Although it has technically been around since the 1970s, The implementation of this trading market is fairly modern. In simple words, Forex Trading is using the conversion rates of money in different countries to your advantage. However, in today's market, it's much more complicated. 
Usually, these types of investments are done by professionals in commercial establishments on behalf of a client. However, there are some instances where it can be done for individual persons. 
People in this realm enter a marketplace where they exchange national currencies in competition with one another. The reach of this industry is so large that it is considered one of the industries with the most liquid assets. 
How Does The Market Place Work? 
First off it's important to know that with FX trading you don't ever own the physical currency you're trading with. When you're trading, you chose what currency to log in with for example the EURO or the US Dollar. Your loggings are then recorded as an order and will generate a gain or a loss depending on the market. The more gain the more profits. 
There are different ways that you can trade with Forex: 
Spot Market

 

This is the largest and more preferred market of the three. 

This where currencies are handled in reference to their actual value. 

Forwards Market

Popular for large corporations looking for advantages with foreign exchange until a specific date. 

Does not trade real currency.

Futures Market 

Individuals are able to utilize this market for a longer period of time. 

Does not trade real currency. 
All three of these options involve strict contracts you must sign and abide by while spending your time in the Market. 
3) Make a Detailed Plan 
Because of the difficulties that can come along with trading in the online market, you should have a detailed plan that you stick to. This will make sure you don't take any serious losses. This plan will help you make better logical decisions and help you decide your limits when it comes to how much you're willing to risk. This is all about thinking with your head and not your emotions. 
Your trading plan should include: 
Your Profit Goals

How You Evaluate Your Success

What Your Motivation for Trading is 

How you will keep organized and sustain your online assets

Research of the current market and future market 

The period of time you want to commit to FX Trading 
4) Know The Current & Predict The Upcoming Market 
The longest part of your FX Trading journey should be the time spent researching the current market. The more knowledge you have on what you're getting into the more successful you will be in the long run. Learn all the lingo, statistics, and even history of the markets you are trading in. 
However, that isn't always enough. Markets are ever-changing. That means it's important to gain the skill of being able to predict what's to come in your market. This can be done by paying attention to major news outlets that report all of their data. However, there are also analysis tools that can make a more personalized outlook for you. Both are readily available to most Forex Traders so they are able to look at all of their options.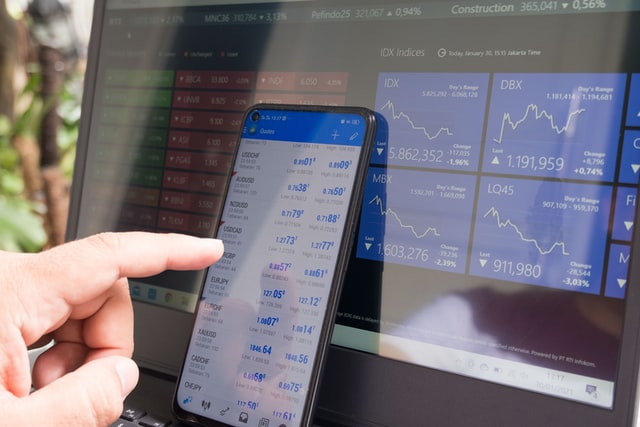 5) Know When To Stop 
Just like with everything in life, it's important to know your limits when it comes to FX Trading. What are you willing to risk each day when you log on? Do you have a steady amount of money to even be trading within the market? 
Pro tip: never risk more than you're willing to lose. 
There's also taking into consideration knowing when to stop while already in the game. Like we mentioned above, markets are continuously changing which means you need to be constantly alert and on top of your assets. Learning the patterns of the market will allow you to analyze when it's time to cash out before losing it all. 
6) Choose The Right Training Partner 
While some people decide to enter the FX Trading market alone, it isn't uncommon for them to later re-evaluate and feel like they need a partner for the job. This often happens when goals, finances, or priorities shift. 
Like everything in the markets, choosing a partner should a strategic decision led by logic. These larger corporations can offer you better execution and overall more long-term success. Not to mention access to customer service when you might need a little extra assistance. 
7) Know About Currency Pairs 
Knowing your Currency Pairs may be the single most important thing to know before logging onto the market. Whenever you're making a trade all currencies will be exchanged in pairs. This means that when you make a trade your preferred currency will always be held in comparison to another currency. There different symbols that reference each currency that should be studied before trading.
The market price is the amount of main currency it'll cost to buy a unit of the other currency. 
8)  Understand the Risks 
Many people jump into FX Trading because of the success of others. However, what they fail to consider is how much work actually goes into being successful in this market. Therefore, before getting involved it's important to properly understand the risk that comes with the market. 
Apart from losing profits, it can also be a high-stress position that can take a toll on your mental and physical health if you don't keep that in check. The Markets always have a chance of crashing so that is also something to take into consideration.