People invest in startups, businesses, and companies for many reasons. Some invest because they are particularly interested in what a company offers. Others invest because they believe that a company is going to get them huge returns in the future. Some investors support businesses and companies because of their ethics.
Believe it or not, people now invest in businesses and companies based on their personal belief or code of ethics. This form of investment is called simply as ethical investing. For such investments, people don't exactly take into account the ROI they get in the months after.
Some of the common companies that people invest in when it comes to ethical investment include those that offer products or services that leave a positive impact on the environment. This means companies that provide alternative sources of energy, sustainable practices, and many others.
According to research, most ethical investors are from the younger age group. These are the people who are very vocal about their support for sustainable practices and eco-friendly alternatives for the earth. However, ethical investing is more than just supporting companies that do good.
Ethical Investing vs. ESG Investing
Before ethical investing, there was ESG investing. ESG investing stands for ethical, social and governance investing. Both investing practices centre on investing in companies and businesses that promote a positive change. However, there are a few key differences between these two as well.
For starters, ethical investing involves a lot of variations. It isn't just about companies that do ethical, social, and government-related deeds. According to investing wizards from Qardus, this also includes sustainable investing, socially responsible investing, green investing, and more. However, that's not the key difference.
The ESG investing framework is a systematic way of investing. ESH investing doesn't always mean that a company has to impact positive changes to the world. It can also mean that they don't cause any harm to the environment, they have a social conscience, and are well-governed as well.
When investing using the ESG framework, you don't always have to consider how big an impact companies make. It also includes the concept of financial gain. Basically, you are not just investing in companies that are ethical, you are also investing in companies that can grow significantly in the future too.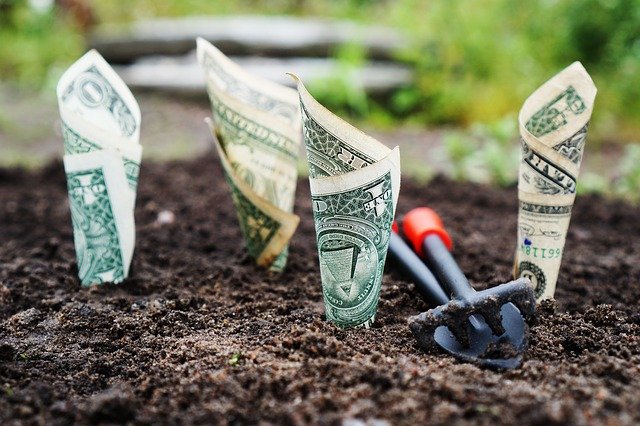 On the other hand, ethical investment focuses more on moral and ethical judgment over the hopes of making big returns. Of course, this isn't to say that ESG investing doesn't result in benefits for society. However, the investing thought process will take into account the potential ROI for the investor. 
Another difference between the two investing concepts is that ESG actually has a rating system. Before investing, investors usually weigh a company heavily on the three aspects of ESG. They'll then give it what's called an ESG rating. The higher the ESG rating, the better it is for the company. ESG scores are measured from 0 to 100 with 100 being the highest.
On the other hand, ethical investing is mostly about your personal choice. This means taking into account your morals and code of ethics in the process. For instance, ethical investors avoid mining companies in general because they believe that such practices cause the destruction of the environment.
Now comes an important aspect of this investing thought process –  does it make a profit for the investor?
Is Ethical Investing Profitable?
Since this is investing we are talking about, you still have to consider financial growth and gain to a certain degree. The truth is that you can still make a profit out of ethical investing. Keep in mind that there are many ethical investors too so that means there are others supporting your companies as well.
Surprisingly, ethical investment funds have been shown to outperform traditional funds on more than one occasion. We have to consider that with scientific bodies continuing to prove that we are doing extensive damage to the environment, people are now more concerned about the impact that major companies make.
The driving factor behind ethical funds is the support they get from the general public. Moreover, as governments continue to imply regulatory standards for business practices, it is becoming harder and harder for traditional companies to perform the same way they used to.
For example, many governments around the world are being more considerate with their mining practices. Companies are no longer allowed to mine without caution like they used to. Aside from limiting the amount they mine, they are also forced to implement practices that help lessen their impact on the environment.
In the old days, people had their worries about ethical investing because there really isn't much profit to it as compared to what you can make from traditional companies. However, since people are generally more concerned now than ever before, ethical investing has become just as crucial.
How To Invest Ethically?
Investing ethically simply means supporting companies that not only do good, but also don't do any harm to the environment and the people. You can support companies who share the same code of ethics as you do as well. For example, you can focus more on investing in companies that promote sustainable packaging.
On the other hand, a friend that you know might support companies like Tesla who promote electric vehicles which are safer for the environment.
This doesn't mean that you should immediately support companies because you see that they are doing good. You can also dive deep into the history of the company. For instance, the background of the company's board also matters too when it comes to ethical investing.
You can also take into account the corporate social responsibility (CSR) practices of the company too.  Major companies actively participate in CSR practices not just to help brighten up their image, but also because they want to promote positive change as well.
Ethical investing is all about supporting companies that provide a positive change to the environment. This doesn't just benefit you, it also benefits the world around you as well. If all people were to consider ethics as their next big investment, the world will definitely be a better place.