If you own a business, you know very well the importance of keeping in contact. Not only with employees but also with business partners, investors, consumers, and the rest of the general public who may one day become patrons. Communication is key to establish connections, but also to maintain and foster them. 
Within its fifty years of existence, email has expanded to become one of the most widely used communicative tools worldwide. Other software and applications have come and gone, yet Email remains. That begs the question, why. What importance does this software contain that renders it invaluable to businesses? Let's take a closer look. 
Universal Communication
Email remains one of the fastest methods to reach a multitude of persons simultaneously while maintaining the privacy and confidentiality of each one's identity. Email addresses, based on how they are created, can give very little to no information about the person who created them. So although you may forward messages to many, the identification of who receives them remains unknown. 
No longer is anyone limited to their PC or laptop for access, through mailing apps, emails are checked more frequently than before. Having this application present with you continually, as many people are attached at the hip to their phones or tablets, allows for companies to reach more gadgets and by extension more individuals in a swifter manner, borders notwithstanding. 
The ease of access is amazing. Many companies have set up an online avenue to log into their services. No longer do you need to follow lines to pay any bill or sign up for any services. That virtual shortcut awaits you. To sign up, and log in, however, an email address is required. Email has become almost sneakily mandatory for all for efficient digital functioning and businesses have been taking great advantage of that.
Email Tracking
As much as sending out many professional emails is an efficient form of communication, you want to be sure that your message was delivered and read. You would like some kind of confirmation that any links which were sent were opened. Otherwise, you'd be functioning in a state of perpetual hopefulness which does not bode well for business. But good news because whatever emails you send from your Outlook can be tracked to let you know the state of your correspondence.  Sure, you could ask the recipient to alert you when the message is received. But in that instance, you place the onus on someone who may be busy, distracted, tired, or uninterested. 
Assume responsibility for this knowledge yourself. It doesn't take very much. A nearly imperceptible image is attached to your email when utilizing different tracking tools and once loaded, interprets the action like an email having been opened. At least then you have some peace of mind.
Emails Promote Savings 
Save your business some money! In times past and still now to a large extent, companies would opt to pay for TV and radio ads, print notices in the newspaper or magazines all so that their goods and services may be propagated, and notices disseminated. This crosses county lines, and continents but costs a large amount of money. More well-established enterprises can foot the bill but for up and coming businesses, there's another way. 
How much easier is it now to simply type up an email in little to no time and a few additional clicks later, your information has reached the inboxes of hundreds to thousands. Set up email subscriptions for new and existing customers that way your messages can reach more people as you grow. 
Save yourself some time! Time is money and money is time. The amount of time and energy that needs to go into formulating top-notch ads for print and television is astounding. Through email, the unnecessary flash and pomp are bypassed, and the core message hits directly. The attention span of an adult is not significantly longer, so the faster you can get your message across, the greater your chance of a response. 
The use of automated email dissemination is another feature that can assist you greatly. You can write your email at 4 p.m and schedule its distribution for 8 a.m the following day. No reminder to self needed. So much more time is freed within which other works can be accomplished.
It Establishes Professional Boundaries
An imaginary line is set. Once sending a professional correspondence to someone or another business, there are parameters to follow. Tones need to be minded even through text, jargon is to be avoided, specificity is encouraged for clear communication. This is vastly different from other applications that breed a sense of familiarity among their users. There are friend groups and family chats. And these things are great, but they have their time and place. When it comes down to business, that is definitely not the right sphere for such conversations and interactions. 
Bombarding others with images, voice notes, memes, and other such attachments is strongly discouraged when engaging in a professional email exchange. This is one reason why the unsubscribe action is available to consumers. If you come at them too aggressively, you risk turning them off, and it is their right to decide to refuse further communication with your business. 
So why does maintaining professionalism matter? You want other professionals to respect you and thus take you seriously. Nobody wants their time wasted so if you approach another company in a less than professional way, with almost certainty you will be cut off. Everyday consumers also deserve your proficient regard and consideration. Offend the senses of no one. The goal is to build clientele smartly and expertly with authority and how you use emails will powerfully affect that.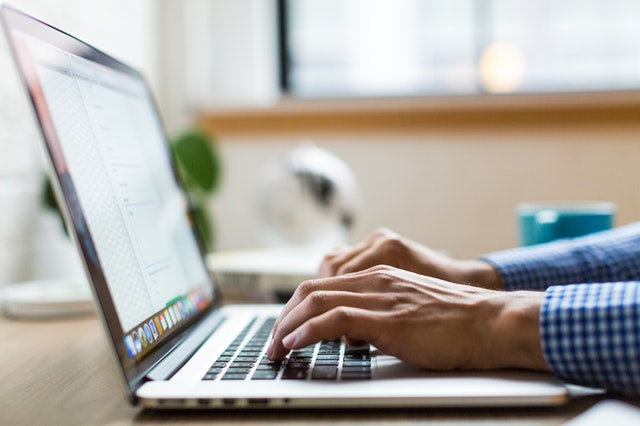 Now you've gotten a peek into why email remains integral to business life. You may try a different software or application but will ultimately fall back on email for certain interactions. It is largely unavoidable. Make the system work for you. Take advantage of its perks to grow and more soundly establish your business.