At times, we all need some extra motivational inspiration to carry us through the working week. It's not always easy to focus and push ourselves to perform at our best and it's a fact of life that we all have our good days and our bad ones.
If you're feeling low on inspiration this week and need a motivating boost, we have just the solution for you. Our ten inspirational quotes for work will help you to refocus on your dreams, get you positive attitude and work towards happiness and success!
Our top inspirational quotes for work are: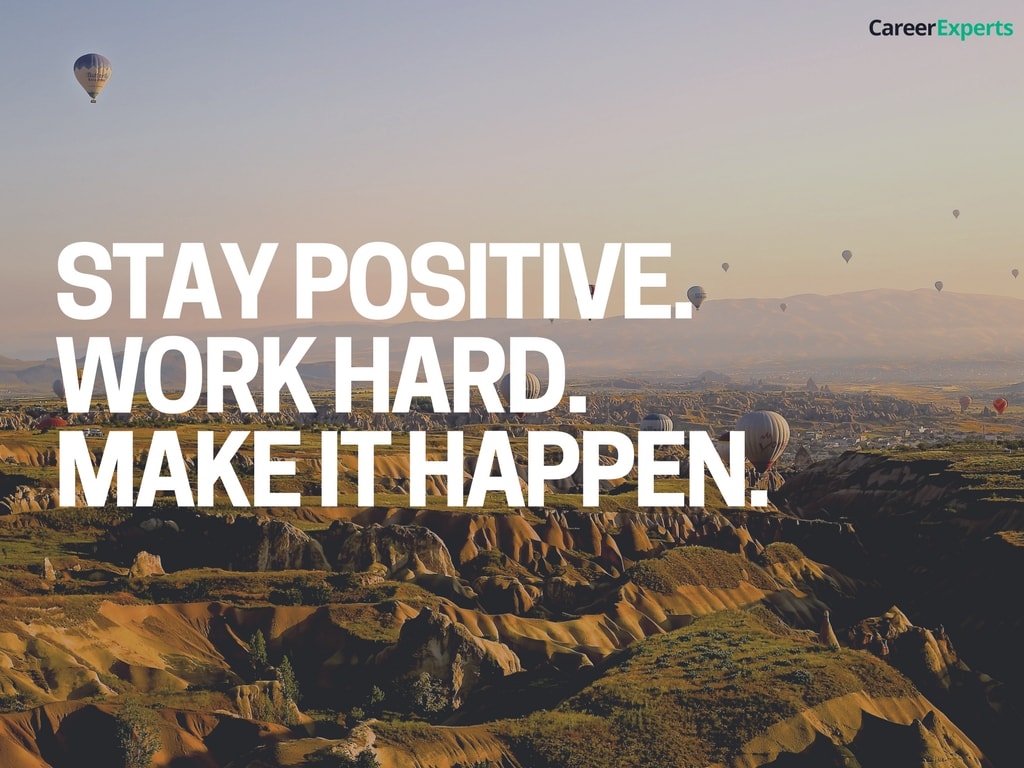 1. Stay positive. Work hard. Make it happen.
If you want to be successful at work and in life, this quote is a mantra to live by! you should never underestimate the power of positive thinking and this coupled with good old hard work will enable you to make your goals happen.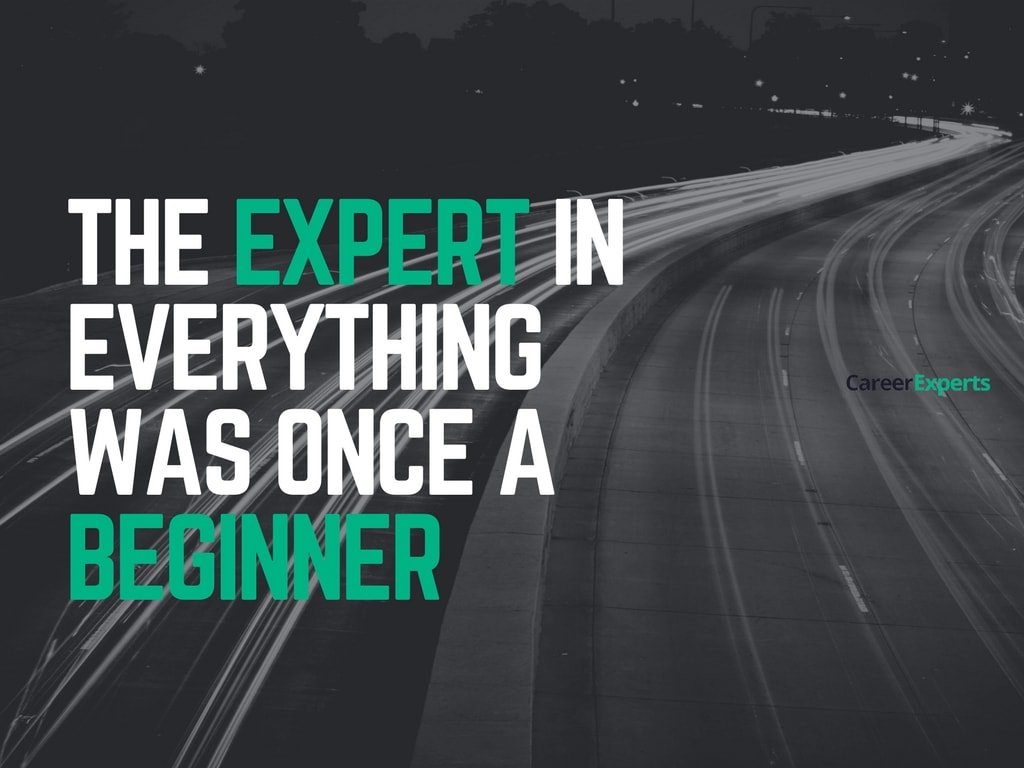 2. The expert in everything was once a beginner
Do you want to be an expert in your field and to make it to the top of your profession? Sometimes the idea of being a successful expert can seem out of reach, however, it's important to remember that everyone has to start somewhere. Many of the world's most successful entrepreneurs had to start from the bottom, so why can't you be as successful as them?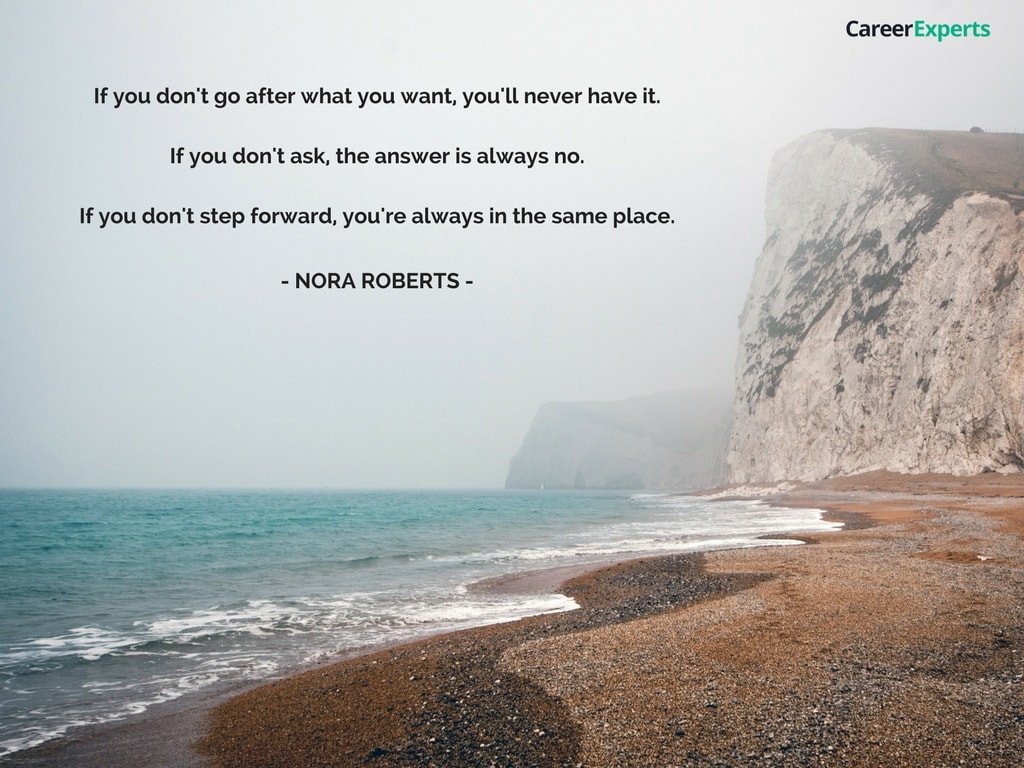 3. If you don't go after what you want, you'll never have it.
If you don't have the confidence or drive to push yourself then you will not reach your full potential. Having the confidence to go after what you want, to ask for more and to step up doesn't come naturally for everyone. Take a look at this article to give yourself a confidence boost.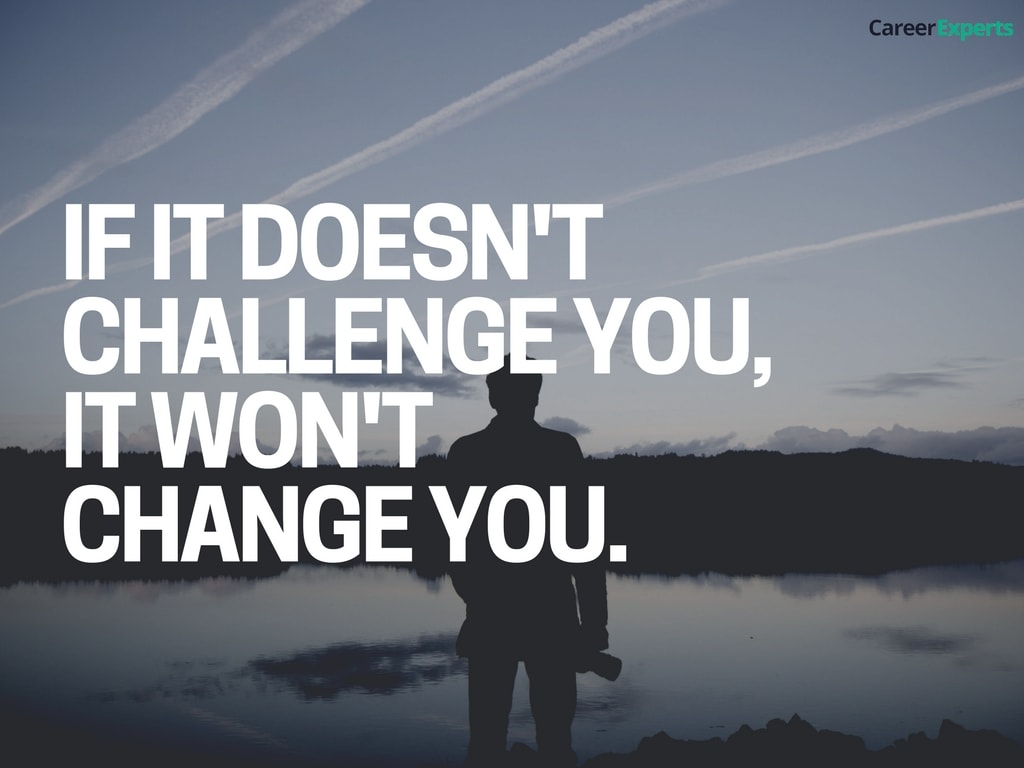 4. If it doesn't challenge you, it won't change you.
If we can't adapt, learn and change then we won't be able to reach our full potential at work. This is why it's so important for us to challenge ourselves, try our best and to learn from any failures along the way.
5. There is no elevator to success. You have to take the stairs.
If you're looking for a shortcut to success, unfortunately, that just isn't the way that life works. To be really successful you must work hard and be dedicated to your goals.
6. You are only confined by the walls you build yourself
Do you have a little demon voice at the back of your mind that tells you that you're not good enough, that your idea is rubbish or that you can never make it to the top of your game? The biggest obstacle that we face on our path to career success is our own minds. If you want to overcome this, we recommend taking a look at some of these top career books.
7. What you do today can improve all your tomorrows
Are you having a slow day where your work motivational juice is running low? You need to remember that what you do today will have an impact on your future happiness and success. Make it count people!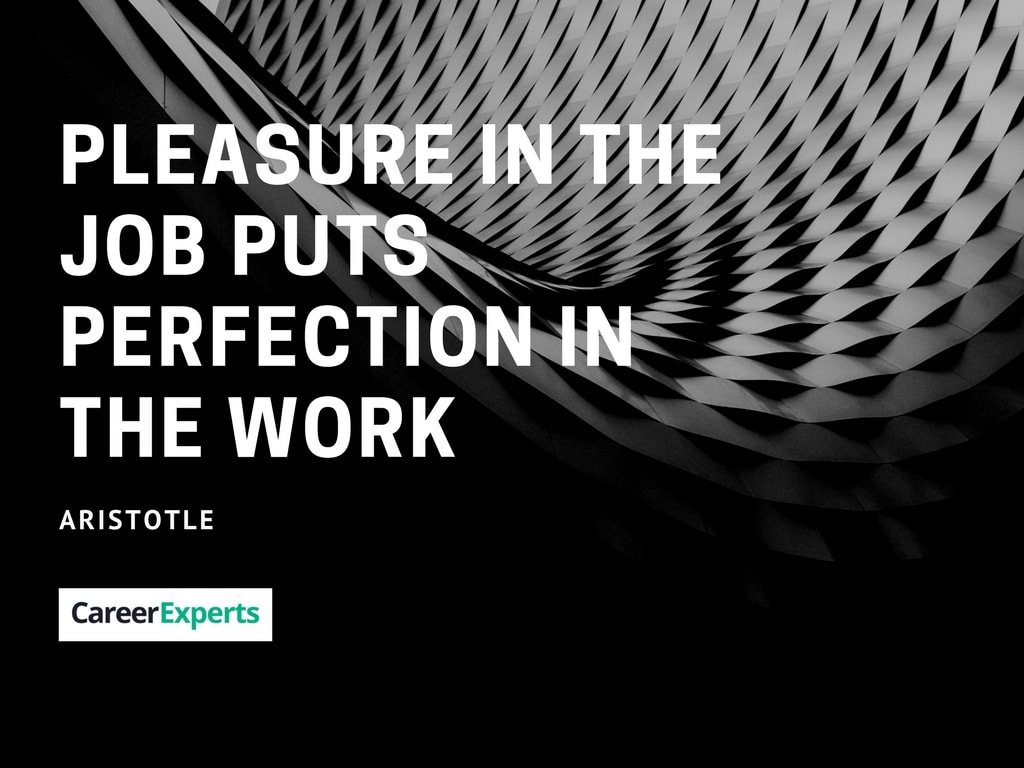 8. Pleasure in the job puts perfection in the work
It's pretty tricky to find a job that's enjoyable all day long. However, we can all find a job that we enjoy most of the time and that we can be passionate about. Stay true to yourself and what you enjoy and you can't go far wrong. If you rarely enjoy your current role, then perhaps it's time to look for something new.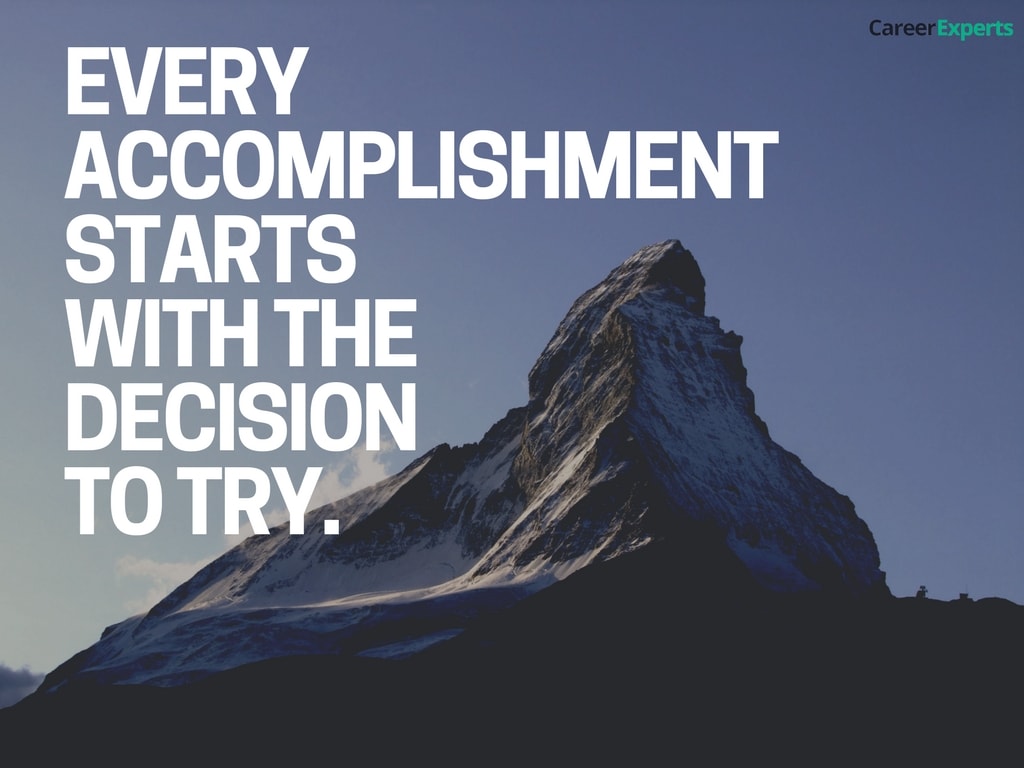 9. Every accomplishment starts with the decision to try
Do you want to make a change in your life or career? Do you have key goals in mind? You won't accomplish anything if you don't first commit to trying and stay focused.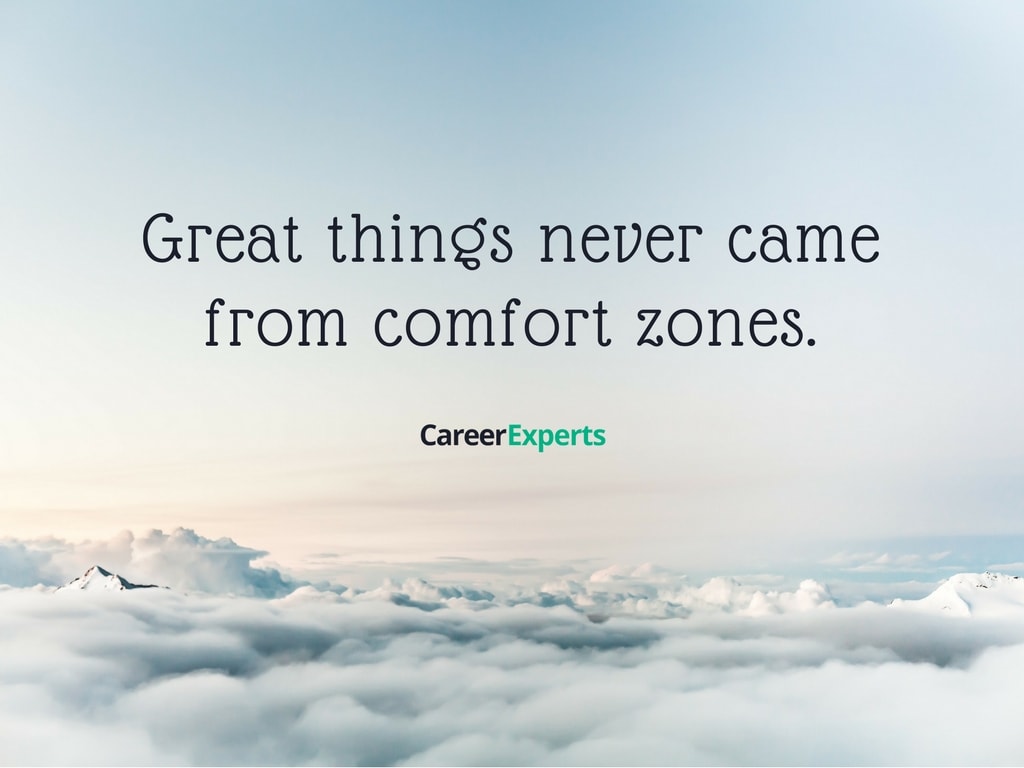 10. Great things never came from comfort zones
Comfort zones are, well…comforting. To stay in them is often the easy option, however, it is rarely the best option. Push yourself and you'll find that the sky's the limit and you really can achieve great work!
Funny quotes
After reading our work motivational quotes you should be feeling more inspired. If you're not quite there yet, we've got a few extra that will at the very least put a smile on your face!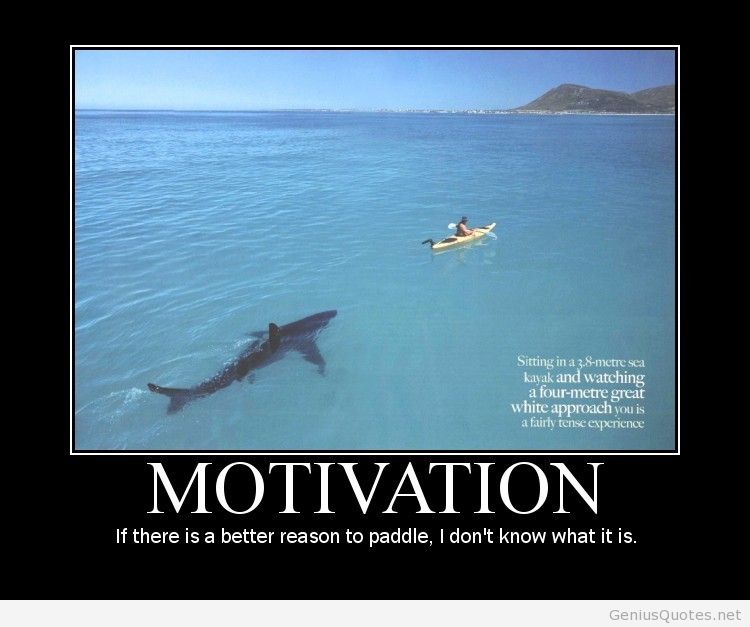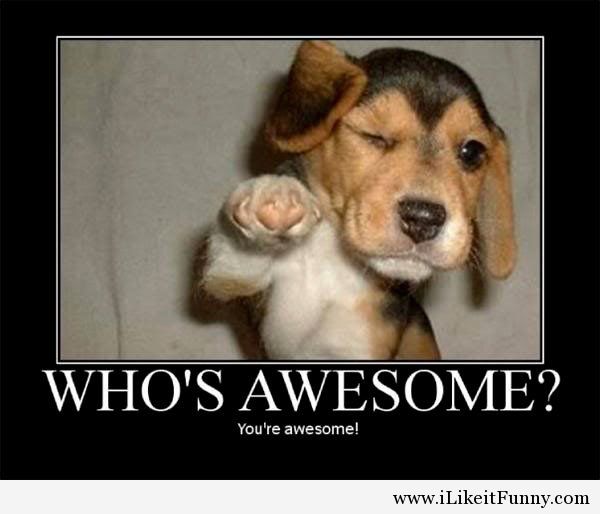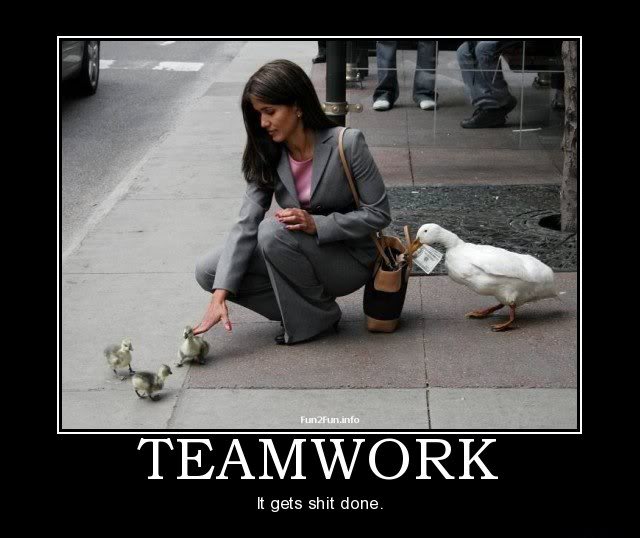 Did you find our quotes inspiring? Have you heard any other quotes about motivation that left you feeling inspired? Leave us a comment below with your thoughts.