Crafting a great resume isn't a simple task. For many people, it's a big challenge, especially for those who are first-timers and don't have any clue where to get started.
Although there are resume writing services or software that can be used online, you can build a good resume on your own even without the help of professionals. With proper wording, good format when adding important information like the address on resume, and dedication, you can make a well-written resume that has an extra edge.
Below are the other tips to build a great resume:
1. Format Your Resume Wisely
 Oftentimes, employers or HR staff would simply scan your resume for a few seconds. This is why you must pay importance to the formatting.
Generally, there are some basic resume formats, which include combination, functional, and chronological. Based on your job requirements, skills, and work history, you must pick the best possible format for your resume.
Functional

– These resumes group your accomplishments under particular areas of abilities and skills. Functional resumes often focus on your skills instead of your employment history. Employee gaps and career change positions don't stand out in these resumes.

Chronological

– Resumes with this format list the jobs in order, starting with the recent job to your oldest employment. This format emphasizes longevity and work history.

Combination

– Resumes with this format are a hybrid of both the functional and chronological resumes. Usually, combination resumes may feature your skills and history.
If you have big gaps in terms of your work history, a fresh graduate, or have been employed in some jobs for a short period of time, a combination or functional format is the perfect format for your resume.
2. Be Straightforward
One of the best tips to build a great resume that'll help you land your dream job is to be straightforward. Sugar-coating your information may just make your recruiters wary. So, always keep honesty in mind.
For instance, if you try to hide the length of your unemployment by listing the years of your employment dates rather than years and months, this can make you less than honest. 
If you want to get a job immediately, you must be clear with any gaps in employment and never try to inflate your experience. You must also be clear about your roles in the past and how such roles can make you a good candidate for the job you're applying for.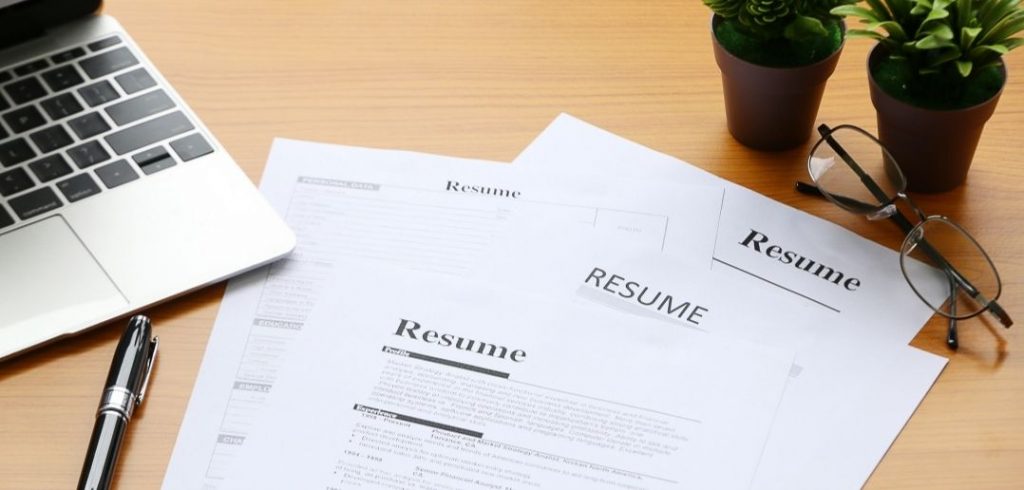 3. Skip The Generic Descriptors
Self-motivated, detail-oriented, proactive, self-sufficient, and hardworking are just some of the common words you'll see in resumes. However, the majority of job seekers are hardworking and motivated, so such traits won't set you apart from other applicants. 
So, the best solution is to focus on your accomplishments and specific skills that can make you different from everybody else that's applying for the job position.
4. Summarize Your Unique Value
Resumes must start with a summary, and you must use this section to tell your potential employers about your qualifications, who you are, and your skills. Even if your real objective is to escape from your current employer, you shouldn't mention it on your resume.
Your objective or summary is where you provide details on why or how you're qualified to contribute to your business. Once you've made a strong message that summarizes your value, you may consider using it as the basis for your response when the hiring personnel asked about yourself.
5. Never Forget To Include Your Online Presence
These days, some recruiters may check your online profiles before they decide to give you a job interview. Thus, to make an effective resume, make sure to include your LinkedIn account. 
Other than this, you may also include the links that are relevant to your work such as a blog, personal website, or portfolio. If your job involves social media, you can include the links to some of your social media accounts, like Instagram and Twitter.
6. Keep Everything Concise
When it comes to resumes, the golden rule is not to exceed one page. But that might not be necessary if you have a lot of work experience. If you could fit all of the important information on one page, that's perfect.
Two-page resumes are fine as long as everything on your resume is relevant to the job you're seeking and will add value to it. Just make sure not to include your jobs that are from a decade ago, unless they have direct relevance to your career path.
Conclusion
Creating a great resume is never impossible. In fact, you can do it without asking for help from a professional. It only takes some careful planning, research, and a desire to get a job interview. 
Also, keeping these tips in mind can make a difference in building an effective resume that'll help you land your dream job.