Whether you're a student studying from home, a teacher, school headmaster, or just someone who needs classroom supplies at all times, it's time to stock up on all the necessary supplies for school. This is a great way to save money, but not without some preparation! Read below for six helpful tips on how you can find classroom supplies on a budget.       
1. Buy In Bulk
Many office supply stores will give you a discount if you buy in bulk. This tactic is especially useful if you're shopping for teachers because they often need to have enough supplies to last the entire year. Buying in bulk is also great when buying classroom furniture so consider this when trying to find affordable school tables, especially when you need at least 5-10 tables. Also, when buying more of the same item, rather than buying everything at once, spread out your purchases so that each time you go back, the store associate gives you another 5-10% discount. 
Add up all the savings over a year and you'll see that buying in bulk will save you some serious cash! This is also great when buying supplies that are being used like crayons and construction paper. Many office supply stores will offer a discount if you buy larger quantities of these supplies, but make sure to always check the unit price first!
2. Shop Smart Online
Unfortunately, most schools don't provide their students with an Amazon Prime account. But if you're shopping for classroom supplies on your own, Amazon is easily one of the best places to find anything you need for school. Whether it's the latest edition of your textbook, teaching supplies like whiteboards and markers, or even furniture like classroom tables and chairs (which you should be buying in bulk!), Amazon has everything you need to be shipped directly to your doorstep. 
Shopping online also needs to include shopping for the best deals, which is why it's so important to search for coupon codes before checking out. There are many ways to find promo codes for premium members of different websites who have access to free shipping as well as non-premium members who can use a student membership. However, here are some tips on how you can maximize savings even more!
3. Watch Out For Sales
Don't forget to use the power of discounts to save yourself money! Retailers often have sales on popular items for school. Black Friday is one of the best times to get great deals, so make sure you mark your calendar if you are looking to get an awesome deal on school supplies. If you have a student in school, talk to them about some of the more popular items that they need and get them to let you know when they see discounts on these items. This way, you can take advantage of the deals before someone else does. Sales are also great when trying to find furniture like desks and chairs. Again, make sure you never pay full price for these items when stores are offering discounts!
4. Make Supplies
When looking for supplies for school, it might be helpful to see what other parents in your area do with their kids. Many schools don't provide enough support when it comes to the materials needed in the classroom. This is why many teachers will take matters into their own hands by creating posters or stationery that they can use in class. If you're feeling creative, consider making your poster board, coloured paper, pencils holders and more! Not only will this save you money but also allows you to get exactly what you want so's no confusion when trying to find classroom supplies on a budget.
5. Look At Online Reviews
Like we mentioned before, buying your textbooks online is always a great idea. However, you should also pay attention to the product reviews that come with each book. Make sure you read over these so that you understand exactly what other students are saying about their experience using this book for school. If there have been complaints about certain problems or lack of clarity, this should be noted and taken into consideration whether or not it's still applicable to your class or school curriculum. 
When buying anything at all, consider online reviews. This is beneficial because you can get real feedback on items from people who have used them. If there are more positive reviews than negative, you know that this is a smart item to buy. It's also important to learn where and how you can find classroom supplies on a budget so that you're not spending a lot of money throughout the school year! With these tips in mind, it will be easier for anyone to shop smarter and spend less while also being able to buy everything they need for their class or student's individual needs. 
6. Talk To Other Parents
The final tip for trying to find classroom supplies on a budget is talking to other parents in your area! Most likely, they're going through the same thing as you and if they've already experienced one of these tips then there's no need to try them yourself. The world is a much smaller place than it ever was before with social media apps like Twitter and WhatsApp allowing people all over the world to communicate with each other almost instantaneously. Use these channels to find parents in your area who are looking for ways on how they can buy classroom supplies on a budget or even download an app that will send you daily deals straight to your phone!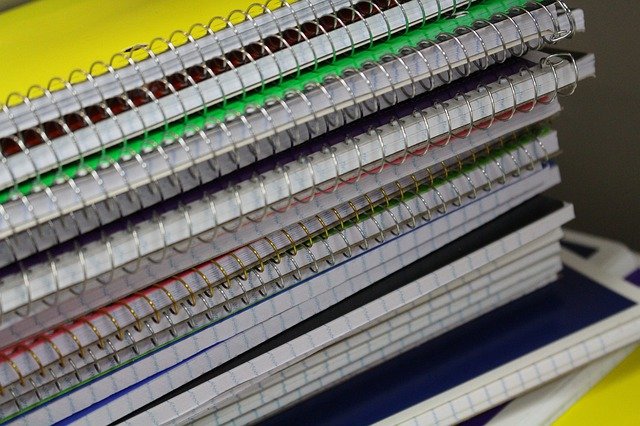 Now that you've learned some helpful tips, it's time to put them into action! Follow our guide above and use these tricks when shopping for the beginning of the school year! Even if you have children out of school already, don't forget about their teachers who are probably looking for cheap classroom supplies as well. Sales are also great when trying to find furniture like desks and chairs. Again, make sure you never pay full price for these items when stores are offering discounts! Good luck!