The world of cutting and machine tools is constantly evolving, as is every industry. However, this dynamic change and development of the industry are not limited to just one specific area. The machining industry is involved in many different areas such as aerospace, energy, automotive, consumer electronics, and many more. In this post, we will highlight the latest trends in the industry that you might find interesting.
What Is Machining?
Machining is the process that makes an object by cutting, grinding, or shaping metal or other rigid materials that have been put through a series of operations like drilling, milling, and lathe work. Machining is also used to cut non-metallic materials such as wood and plastic. Machines can be used for making complex shapes with multipart production lines that use automation to produce products faster than manual fabrication methods. 
Machining is a necessity worldwide due to its flexibility and ability to make high-quality products. It is ideal for creating large quantities of parts at a low cost, but it is also helpful for small production runs of highly customized parts. The primary benefit of machining over traditional processes like stamping and forging, which requires an expensive tooling set, is that it can produce complex shapes with fewer tool changes and faster speeds than alternatives like casting and extrusion. These benefits have meant that it is a sector in constant flux, as companies are always looking for new methods to reduce costs and increase efficiency.
Trends To Look Out For
As with any industry, machining always looks for new ways to perform similar tasks more effectively. Understanding some of the more recent trends in machining will help you realize where all of this new technology is headed.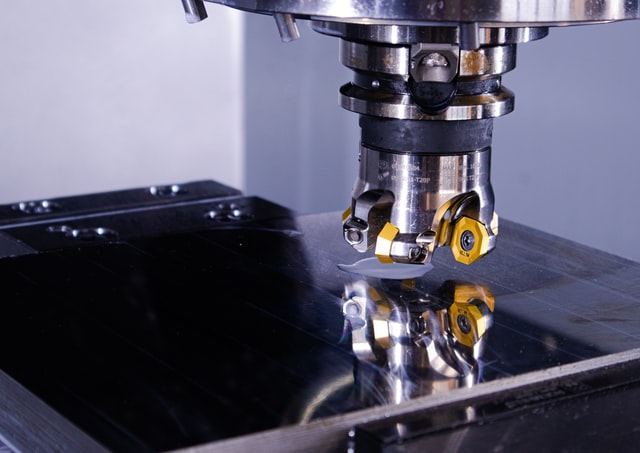 Increasing Use Of Automation And Robotics
Machining automation is the process of automating a manufacturing operation through the use of robots and software. Machining automation can be broadly classified into two types: 
Robotic 

Manual
Robotic machining automation is done with robotic arms that move along a programmed path to remove material from a workpiece at high speed. Manual machining automation relies on machines with automated tools such as drills, manual lathes, or shears to cut away material from a workpiece at high speed. Machine learning provides an integral part of many machining processes. It helps control the movements of machining robotics, optimize production speeds, and automatically detect errors in data collected from sensors placed on different machine parts or within various manufacturing process components. The benefits of automation are lower costs, increased productivity, and shorter lead times than manual production methods. The more complex the design, the more benefits there are in using automated machines in production.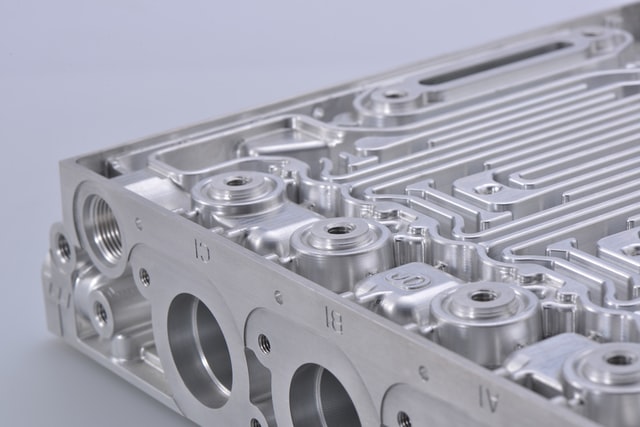 Universal Tooling Solutions
Traditionally, vacuum fixtures or vacuum plates used to keep objects in place that are difficult to secure or may easily distort were tailored for each job. Consequently, they have become rather expensive, and most production teams avoid utilizing them until absolutely essential. However, the emergence of universal bases has enabled the customization of a single element for numerous tasks. As a comprehensive alternative to custom fixtures, these technologies allow the creation of specific components for a fraction of the cost previously.
Laser Beam Machining
Laser beam machining is a process that uses high-power laser beams to cut and shape materials such as metal, plastics, and wood. It is usually used in light manufacturing, such as producing small car parts. Laser beam machining is becoming more popular in fabricating carbon fiber and other more robust composites. However, the primary benefit of this form of machining is that it can be used on almost any material. It can be helpful for this type of work because it allows the substance to be cut using minimal force quickly. There are also fewer chances of errors during this process than with traditional machine tools due to their precision and accuracy. More applications for the technique will emerge as it gets more popular and economical. 
Training Advancements Due To Standalone Systems
3D CAD viewers are rapidly being integrated into common machine platforms by equipment producers. These serve as a visual guide for operation setup and progression, and they can even incorporate troubleshooting videos. Incorporating this software into CNC machining machinery will assist manufacturers in improving workforce training and increasing the efficacy and efficiency of current staff. Furthermore, while this technology has a high initial cost, it is projected to generate long-term cost savings by minimizing operator error. Essentially, a company will find it far more straightforward to train new and existing staff as new systems come online. Additionally, when these more recent systems are combined with remote working methods in the next point, their effectiveness will increase considerably.
Remotely Operated Systems
In the age of always-connected devices and faster networks, intelligent devices increase control over varied equipment and provide additional insights into how machines work. It supplements automated systems, allowing operations to be fully simplified and handled in various ways. These networked machines can function independently, requiring only human intervention when anything goes wrong or breaks down. This technology can send the essential data and notifications well in advance of an actual event. 
This increased capacity to forecast future troubles might come as a result of a continuous, real-time data stream that is examined while the system functions. A more accurate timeline can help operators and maintenance crews keep track of their upkeep. Rather than interrupting or taking the machine offline, the device can be fixed before it needs to be repaired. A more efficient operation is achieved when problems are addressed before they become a problem. As profit margins in machining tend to be razor-thin at even the best of times, this is a big deal for large and small companies. Due to the reduction of downtime, they will be able to increase their margins through increased productivity.
Currently, the machining industry is one of the most critical industries. Its reach extends into many aspects of manufacturing. As many of the technological advancements discussed in this post begin to become prevalent, costs will drop, and efficiency will increase dramatically.